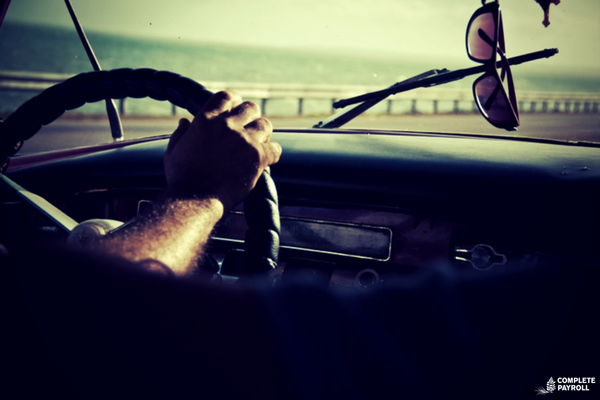 The IRS announced the 2017 business standard mileage rate - for transportation expenses paid or incurred - will be 53.5 cents per mile, effective January 1, 2017.
This is a decrease of 0.5 cents from last year, as the 2016 business standard mileage rate is 54 cents per mile.
The mileage rate is used to calculate the amount to reimburse employees who use their own cars for business purposes.
It's also used by employers that choose to implement the "cents-per-mile" valuation method for determining the amount that needs to be attributed to an employee's income for personal use of certain company-owned or leased "nonluxury" vehicles.
Medical, moving and charitable miles
Along with the standard business mileage rate, the IRS also announced a decrease in the reimbursement for medical and moving miles. The 2017 standard rate for miles driven for medical or moving purposes will decrease to 17 cents per mile. That's a total decrease of 2 cents as the 2016 rate is currently 19 cents per mile.
The 2017 standard mileage rate for operating a passenger car for charitable purposes will remain at 14 cents per mile.
FAVR
For computing the allowance under a fixed and variable rate (FAVR) plan, the standard automobile cost may not exceed $27,900 in 2017. That's down $100 from 2016.
Employees incur both fixed and variable costs when they drive their own vehicles for business. Fixed and variable rate (FAVR) reimbursements cover each of these costs separately. They're based on IRS Revenue Procedure 2010-51, which allows reimbursements to be paid tax-free.
Employers
Employers currently reimbursing employees at the 2016 mileage rates should be aware of the changes. To avoid paying the extra 0.5 or 2 cents in employees' income and the withholding and reporting responsibilities, employers should change to the 2017 rates for all affected travel beginning January 1, 2017. But keep in mind, standard miles or moving miles driven in December 2016 that show up on an expense report in 2017 are still reimbursable at the 2016 mileage rates.