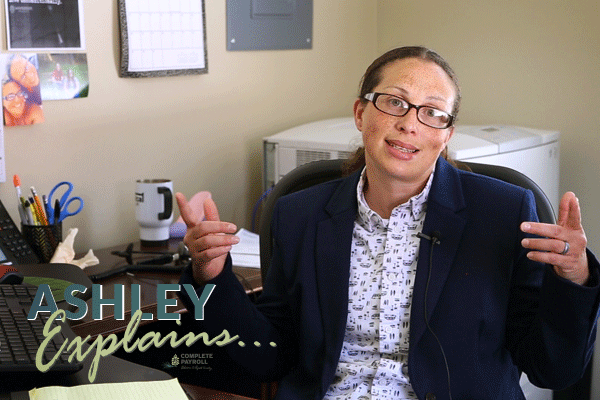 In this episode, our resident tax guru, Ashley explains how to prepare your 2018 year-end tax information, and gives some pointers on how to get your 2019 tax year off to a great start!
Check out the video below:
Read the Transcript:
Ashley:
Okay. So it's time for year end prep. Don't panic though. I got you.

First though, let's get comfortable. Alright. Let's do this.
First, let's talk about...


Year-End Adjustments
The last possible check date that can be used for any adjustment is December 31st, 2018. If you get your adjustment done before then, you have nothing to worry about. Otherwise, you risk having potential penalties and interest from late taxes, especially if you have sizable tax liability.

So... what am I talking about?


Bonus Runs
Enter these as soon as possible. The first half of December, if possible. Typically bonus runs have large wage amounts and with large amounts come large amounts of taxes, which also raises the likelihood of your getting penalized for filing them late. Also, if you're waiting on a disability statement, don't hold on to your bonus run to try to do these together.


Third Party Sick Pay
First, it's important to remember that you have to report taxable and non-taxable sick pay. As you know, insurance carriers tend to be slow in getting out annual disability statements, but you don't have to wait until they get around to sending it out. Call ahead. Request yours as soon as possible.

Another thing to keep in mind is if your third party is going through payroll, it will be included on your W2. So make sure you let your carrier know not to produce W-2's.


Voids or manual checks.
All adjustments done in January will be manual checks. If you need live checks dated for the closing year, they absolutely cannot be issued after December 31st.


Fringe Benefits
These are usually non-cash benefits like car allowances, P.U.C.C (Personal Use of Company Car,) Education/Tuition Assistance, moving expenses, S-Corp health, and so on. Check our IRS publication 15B for a full guide to fringe benefits. Anyway, these need to run with a payroll that has regular earnings to be able to take the appropriate taxes.


Next, let's talk about W-2's.
The end goal of all these adjustment runs is to ultimately get an accurate W-2 to your employee and to the SSA by January 31st. That's why it's so important to make sure you are cleaning up everything now. Save your employees a delay in their tax filings, and save yourself amendments by verifying employee information before January. How? Some really awesome payroll providers (*wink *wink) will send you a W-2 report, which is a preview of all of your employees information that will print on the W-2's. Go through that. Double check names, socials, addresses.

If verifying socials seem like too big of a pain, Complete Payroll offers a social security number verification service. Just saying... ;)


Box 14
Also, make sure you verify box 14 of the W2. Everyone has that one drawer in their house where they put their most random junk. Well, box 14 is like the W2's junk drawer. Things that get reported here range from the least value of a vehicle provided to your employee to New York state paid family leave, SDI, union dues, non-taxable income, and more. Also, if you have more than 250 W2s, you're required to report the aggregate cost of employee sponsored healthcare. Aggregate cost just means all employee and employer contributions. This goes in box 12DD.


Affordable Care Act and 1095-C
It's not just W2's that we need to get to the employee by January 31st.* If you are an applicable large employer, you need to get 1095-Cs to your employees as well. ACA notices for 2015 just started going out and the penalty amounts are scary. So, make sure you check your setup or get setup if you've been holding out for it to go away.

Also, if you have 50 or more employees or FBEs and you're not reporting your employee sponsored healthcare to the IRS, we strongly recommend that you start doing so.
Editor's Note: *On November 29th, 2018, the IRS announced that they were extending the deadline to produce 1095-C's to employees to March 4th, 2019
Form 1099
1099's are the black sheep of the annual form family. Everyone is so focused on getting W2s and 1095's out that we forget all about the 1099's and that they also have the same due date to the individual and are due to the IRS by January 31st, just like the W-2's. Make sure you don't forget about these and get these called in as soon as possible.


New York State Paid Family Leave
2018 was a first year to be able to claim New York State Paid Family Leave. In 2017, we saw the premiums withheld from the employees in box 14 of the W-2. This year, anyone that had paid family leave will also have 1099's to issue to those employees for the benefit paid out. Insurance carriers are required by law to provide those to your employees unless your paid family leave is self insured.
So that's it, right? Once 2018 year end is covered, you can kick your feet up and just relax?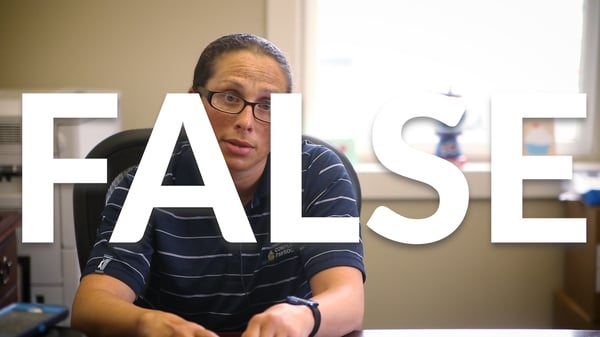 Start Preparing for 2019
There's plenty that you can do to make sure that 2019 gets off to a good start as well, like updating your employees deductions. This includes medical, dental, life insurance, 401k, etc. Make sure you update your time off balances and your company benefits and rates. Send your payroll company any notices of unemployment tax rate changes, frequency changes, or any agency notices received.

If you have any employees claiming exempt from federal income tax, their W4 is only valid for one calendar year. To continue to be exempt, employees must file a new W4 by February 16th. Make sure they do so.
Look, the people at your payroll company have friends and family, people they love, people they want to spend time with. Help them help you help them.

Okay? Good.
Happy holidays from everyone at Complete Payroll!


Got any tax questions you would like Ashley to explain?

Email her at ashleyexplains@completepayroll.com