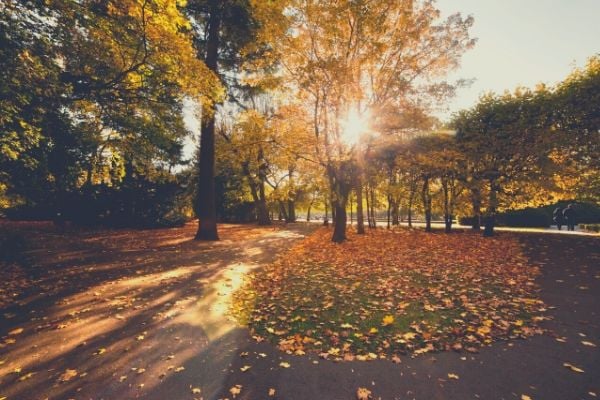 New York's Paid Family Leave Act was a major piece of workplace legislation when it was passed in 2017 and formally rolled out on January 1, 2018. For the first time ever, employers in New York State were given the ability to take paid, job-protected leave to bond with a newborn child, to care for a sick relative and/or to prepare for active duty military deployment. When it was initially rolled out, employees could take up to 8 weeks of leave paid at 50% of their salary, capped at the state average weekly wage. But those benefits have been scheduled to increase annually over a period of 4 years. Here is an overview of the updates to the law that will take effect on January 1, 2020.
2020 Updates - At a Glance
The New York State Department of Financial Services has announced updates to the NYS Paid Family Leave Act for the year 2020. Here are the changes at a glance:
The

PFL

employee contribution rate will increase from 0.153% to

0.270%

.

The payable benefit % of an employee's average weekly wage will increase from 55% to 60%.
The maximum weekly benefit amount will increase from $746.41 to $840.70.

Eligible farm laborers will be covered for Paid Family Leave.
2019

2020

Effective Date

Applicable to all leaves initiated in the calendar year.

January 1, 2019
January 1, 2020

Employee Rate

The percentage of an employee's weekly wages, up to the annualized NYS Average Weekly Wage (NYSAWW).

0.153%
0.270%
Maximum Length of Paid Leave
10 weeks
10 weeks

Payable Benefit

Calculated as a percentage of the employee's average weekly wage, capped by NYSAWW.

55%
60%
Maximum Weekly Benefit
$745.41
$840.70

NYSAWW Cap

The cap percentage of the NYS Average Weekly Wage.

55% of $1,357.11
60% of $1,401.17
Eligibility
All employees who work full time (20+ hours per week) for 26 weeks, or part time for 175 days, are eligible to use PFL.
All employers with one or more employees are subject to the law.
Employees do not have to use accrued sick leave, vacation, or other paid time before using PFL.
Governor Cuomo recently signed legislation to expand access to Paid Family Leave to workers who provide farm labor in New York. As of January 1, 2020, eligible farm laborers will be covered for Paid Family Leave.



Use
Employees may take PFL during the first 12 months following the birth, adoption, or fostering of a child.
Employees may take PFL to care for a close relative with a serious health condition.
Employees may take PFL if they are eligible for time off under the military provisions of the Family Medical Leave Act (FMLA) when a spouse, child, domestic partner, or parent of the employee is on active duty or has been notified of an impending call or order of active duty.
Employees may not use PFL for their own serious condition or qualifying military event.
Definitions
Close relatives include spouses, domestic partners, children, parents, parents in-law, grandparents, and grandchildren.
Serious health conditions include an illness, injury, impairment, or physical or mental condition that involves: inpatient care in a hospital, hospice, or residential health care facility; or continuing treatment or continuing supervisions by a health care provider.
Job Protection
Employers must hold an employee's job for them while they are away on PFL, or reinstate them to a comparable position with the same or better pay, benefits, and terms and conditions of employment.
Employers must continue to provide the employee's existing health benefits while on PFL.
Employees must continue to pay the usual portion of their health benefits premium while on PFL.
Employers may not discriminate or retaliate against employees in any way for using or asking to use their PFL, including discipline, reduced hours, or reduced pay or benefits.
Notice to Employees
Employers who provide a handbook with other benefit and leave information should include information about PFL in their handbook.
If an employer does not have a handbook it must provide other written notice about PFL to employees. We recommend that all employers provide employees with the written notice produced by the state.
Employers must display a poster regarding Paid Family Leave coverage in their place of business, similar to Workers' Compensation or Disability Benefits coverage. To request the notice, email certificates@wcb.ny.gov.
Related articles