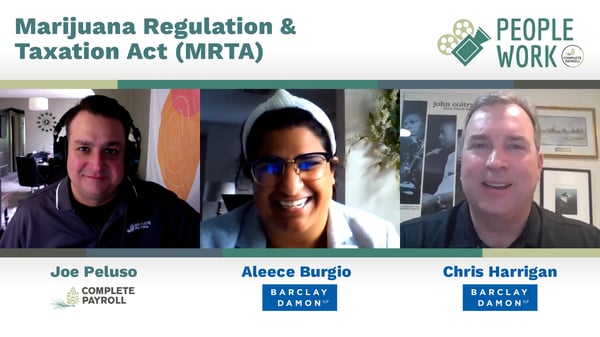 Aleece Burgio and Chris Harrigan from Barclay Damon LLP join our Marketing Coordinator Joe Peluso to discuss NY State's Marijuana Regulation and Taxation Act (MRTA).

Lessons Covered:
What sets New York's Marijuana Regulation & Taxation Act (MRTA) apart from other states'?
How does the MRTA affect businesses?
How do employer rules about marijuana use compare to those regarding alcohol?
What should employers be doing right now to adapt to/comply with the MRTA?
What are some major considerations for businesses looking to enter/operate in the cannabis space?
Watch the Full Episode:
Web: barclaydamon.com

Barclay Damon Podcast:
"Barclay Damon Live: The Cannabis Counselor with Aleece Burgio"