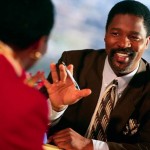 What's in store for employee benefits in 2014? Recent developments include the shift from traditional defined benefit pensions to 401(k)-type retirement plans, and the growth of new consumer-focused health plans as a way to control health-benefit costs.
Today, CPP would like to share five employee benefits trends that your company should know about moving into the New Year.
Health care reform is now -- be prepared for the new ACA requirements. Did you know that according an IFEBP survey, 90% of organizations (up from 69% in 2012) have moved beyond a wait-and-see approach and 52% of organizations are beginning to develop tactics to deal with the implications of ACA reform? What is your approach? Many changes will take place regarding the Affordable Care Act on January 1st. To help make sure your company is familiar with these, here is a really good resource that outlines what your business needs to know.
More employees are asking for personalized help with retirement planning. According to SHRM, those companies that are offering one-on-one retirement planning advice is up to 53% of organizations – a remarkable increase since 2009 when it was about 30%. Employees need and are requesting guidance in making these important decisions. Make time for them to sit down with someone to review their options and goals.
Consider policies regarding same sex marriage. Your company must now make sure that you are treating same-sex marriages the same as opposite-sex marriage for the purposes of federal employee benefits. What does this mean? You must be compliant with updating benefits documentation, eliminating federal imputed income, and being sure to communicate changes to all employees.
Know the new lingo. Will private exchanges, "low-cost/skinny" plans, SHOP exchanges, or fixed indemnity plans be good strategies for your firm? (FYI: Private exchanges refer to online insurance marketplaces that are separate from the federal system. And low-cost skinny plans call for an employer to make an offer of health care coverage under a "low-cost" (or "skinny") plan as a way to avoid the potentially very costly penalty for failing to make an offer of coverage to at least 95% of the employer's full-time employees.)
Save time and resources by outsourcing. Another trend for 2014 is that firms are increasingly outsourcing their benefits planning and administration. CPP can help you take a look at your current employee benefits packages and brainstorm ideas to make improvements and save costs for your company. If you need help analyzing your current offerings and deciding what direction to go in 2014, please give us a call.
---
Sources:
http://ebn.benefitnews.com/news/25-employee-benefit-trends-for-2014-part-2-2738047-1.html
http://www.healthcare.gov