Have a Technology-Free Thanksgiving! Here's How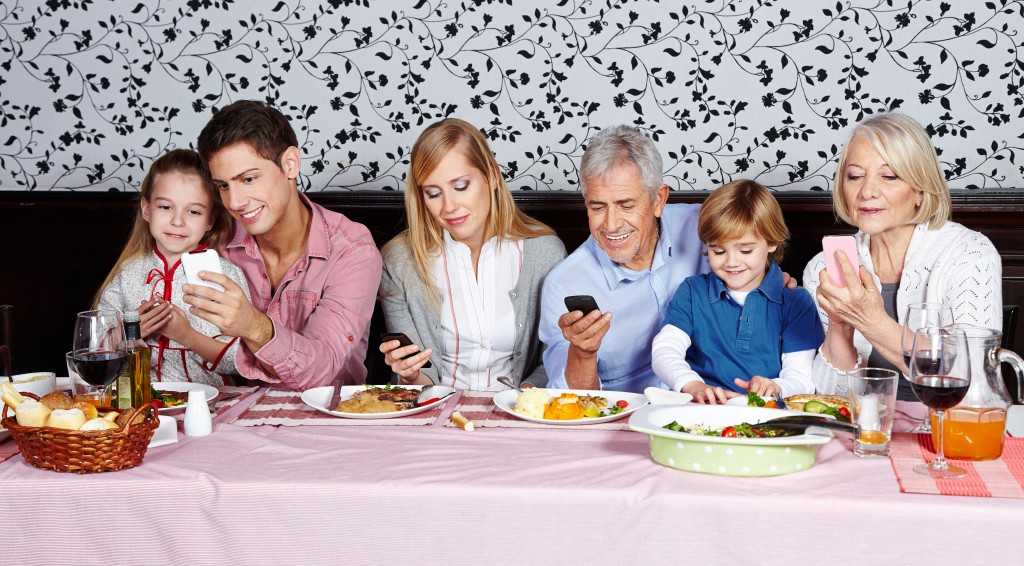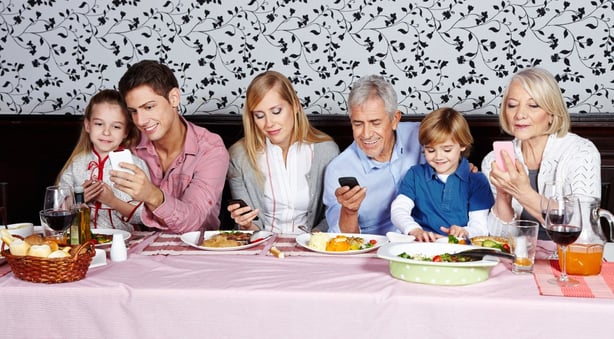 Thanksgiving is promoted as a time for food and family. But when you look around the table on November 27th, are you going to see faces and hear conversation, or see the glow of LCD screens and hear the tapping and clicking of people checking cell phones or tablets, playing games or hanging out on social media? If you'd prefer an unplugged Thanksgiving, here are six tips to help you and your family disconnect from electronics and enjoy the holiday the old-fashioned way.
Send invitations to everyone who will be attending your meal, inviting them to an Unplugged Thanksgiving. On the invite, ask everyone to bring a board game or other non-electronic item or activity that everyone can enjoy.
Ask everyone to go "cold turkey" on their devices while at the get-together. At the least, don't allow any electronics at the dinner table. If someone is expecting an urgent or overseas call, or is a doctor on call, ask them to keep their device on vibrate and out of sight.
This one can be tough for the football fans, but turn the TV off also during the meal. If you anticipate a huge outcry, schedule the meal for before or after the important game.
Rather than handing young children technology to keep them quiet, include them in conversations and in preparations for the holiday meal. If you'd rather they stay out of the kitchen, set up a craft or encourage them to play board games. You can also set up a kids' table for the meal, where young children can all sit together, and enjoy visiting with their cousins and other young relatives that they don't see very often.
Invite all of your guests to participate in the spirit of the day by asking everyone to share what they are thankful for. One fun way: ask everyone to write out what they are giving thanks for on a construction paper feather, then attach the feathers to the body of a paper turkey to make a Gratitude Chart. The kids can be in charge of this while the adults are cooking.
Don't be an ogre about technology. If, after dinner, someone wants to share their Pinterest page of Christmas decorating ideas or a video of their child's dance recital, let them! Rather than doing this at the table, however, find another part of the house that has a comfortable space for everyone to sit and exchange devices.
A tech-free Thanksgiving will hopefully result in less stress and more family time—and shouldn't that be what a great day off is all about? The team at Complete Payroll would like to wish all of our readers and clients a very Happy Thanksgiving.
Get The Newsletter
Bi-weekly on Thursdays. We compile HR best practices, labor law updates & other content to help you pay and manage your workforce more effectively.