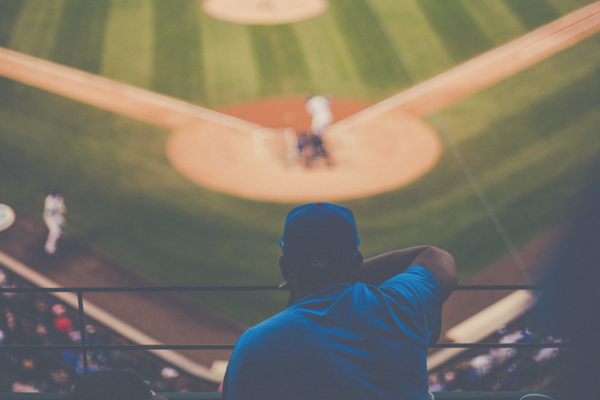 Major League Baseball has seen a mixed bag in terms of salary growth over the past 30 years. While average player salaries have grown by leaps and bounds, front office job growth has varied depending on position and demand.
Here's a closer look at MLB salaries for players and office staff.
On the Field
For MLB players, the average salary is a staggering $4,097,122 a number that passed the $4 million mark for the first time in 2017. That's about 3.3% growth over the previous year.
Baseball's highest-paid player, as of 2018, is Los Angeles Angels MVP Mike Trout at just over $34 million. He's followed closely by Clayton Kershaw at $33 million and Zack Greinke at $32 million. Miguel Cabrera, David Price, and Jake Arrieta tie for fourth place at $30 million.
The full list of MLB player salaries includes 8 players at $0 and 4 players at the major league minimum salary of $545,000.
MLB Managers
The MLB doesn't officially release coaches' salaries, but many sports experts guess and rank them. It's generally thought that Joe Maddon, Mike Scioscia, and Bruce Bochy make the most, at $5 million each. Joe Girardi, Buck Showalter, and Don Mattingly follow at $4 million, $3.5 million and $2.5 million.
The lowest-paid MLB manager probably makes around $750,000, but it's hard to know for sure. Some stats experts simply put 20 or more coaches into the "unknown" category because there's no reliable record of their salaries.
Front Office Averages
Getting your first spot in the MLB front office isn't easy, and might not come with top pay. Interns generally make about $11 an hour. A study of 128 MLB team executives found that starting salaries ranged from $20,000 to $35,000.
Management jobs within MLB staff pay around $65,000 on average, and employees who reach the level of director earn about $105,000. A vice president earns about $165,000 and a senior vice president can bring in upwards of $300,000.
About 9 out of 10 MLB presidents and CEOs made more than $400,000 last year. Some top-tier executives also make more than $400,000 in jobs like executive vice president or roles where they hold multiple titles.
Examples of Front Office Salaries
Outside of the top management positions, the overall average of MLB front office salaries is $60,000 a year. Here are some examples of salaries at various MLB office jobs, from lowest to highest-paying.
Office assistant: $36,000

Customer service representative: $37,000

Video editor: $39,000

Tech support specialist: $40,000

Editorial producer: $41,000

Administrative assistant: $43,000

Office administrator: $48,000

Senior records coordinator: $53,000

Legal assistant: $55,000

Special events coordinator: $55,000

Conference center manager: $57,000

Broadcast engineer: $61,000

Assistant to the vice president: $68,000

Marketing producer: $73,000

Senior visual designer: $83,000

Crew chief: $85,000

Director of security: $85,000

Senior QA engineer: $85,000

Web producer: $85,000

Marketing director: $88,000

Director of customer service: $95,000

Camera operator: $96,000

Equipment services manager: $103,000

Assistant director: $111,000

Director of operations: $116,000

Advertising consultant: $125,000

Accounting manager: $125,000

Product manager: $126,000

Senior director: $136,000

IT manager: $138,000
Looking for more helpful salary information? Stop by the Complete Payroll blog or contact us for HR and payroll expertise.