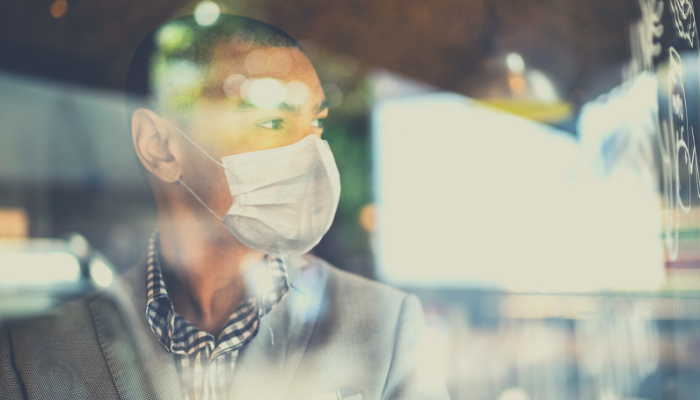 Even as news breaks about a potentially viable COVID-19 vaccine, as a nation we are still months away from any kind of actual reprieve from the viral pandemic. This worldwide epidemic has hit hard in the U.S., with over 80 percent of the country's businesses expecting to feel the effects for 12 to 16 months or even longer.
Because of this, the Internal Revenue Service (IRS) has released a publication that's designed to provide information for small businesses that have been affected by the fallout of the COVID-19 coronavirus, entitled Small Business Relief: employer Tax Credits, Paid Leave for Employees, & Relief for Compliance Efforts.
Through the Coronavirus Aid, Relief, and Economic Security Act (CARES), emergency assistance is available for businesses who are feeling the economic effects of the 2020 coronavirus pandemic. The goal of this IRS publication is to explain more about the resources available to both employers and their employees to soften the blow of these economic hardships. Here's what you should know about this toolkit for IRS partners:
Qualified Leave Wages
For employees who need to take a leave of absence, refundable tax credits are available for paid sick leave and paid family leave—also known as "qualified leave wages—as required by the Families First Coronavirus Response Act (FFCRA). These qualified leave wages are not subject to your share of Social Security tax as the employer.
Employee Retention Credits
One of the provisions of the CARES Act is something called the Employee Retention Credit, or ERC. These credits are equal for as much as 50 percent of employment taxes for wages paid to employees after March 12, 2020, through December 31, 2020. The ERC is a credit that covers as much as $5,000 in taxes per employee, or a maximum of $10,000 in employment taxes per employee.
Deferred Payment of Employer Tax
In one section of the CARES Act, provisions have been made to give employers the ability to defer the deposit of the employer's share of Social Security taxes. Without the inclusion of this section, employers would be required to pay their share of Social Security taxes between March 27, 2020, and December 31, 2020, as normal.
Employers can defer their payments to ease the financial challenges they are facing. As it stands, 50 percent of the employer's deferred amount of Social Security taxes is due December 31, 2021, and the remaining 50 percent is due by December 31, 2022. This is true for business owners as well as certain self-employment taxes.
Deferral of Withholding and Remittance of Employee Share of Social Security Tax
A memorandum was signed on August 8, 2020, that allows employers to defer the employee's portion of Social Security tax for wages and compensation paid for any pay period between September 1, 2020, and December 31, 2020, for as much as $4,000.
For employers who opt to postpone the employee's share of Social Security tax withholding during this time period should begin withholding and remitting from wages and compensation beginning on January 1, 2021, through April 30, 2021. Penalties, interest, and additions to tax will start to accrue on May 1, 2021, for any remaining unpaid taxes.
Other Helpful Information
This IRS-published toolkit also comes with other helpful information for both employers and their employees, including:
Shareable social media content to help inform the community about their financial options as employers and employees during this time
Printable posters and flyers

in Spanish

and

English

on the new COVID-19 employer tax credit options and how they work

Outreach materials

to share with the community, including IRS resources like news releases, facts sheets, e-posters, and frequently asked questions (See page 33).
These are no doubt trying times for small businesses throughout the country. As winter approaches and we prepare to weather the storm of what's expected to be the toughest part of this global epidemic, these resources may be helpful to your company to offset any financial struggles that are part of the ripple effect of the COVID-19 pandemic.