A Year-End HR Checklist for Small Businesses
Written by Joe Peluso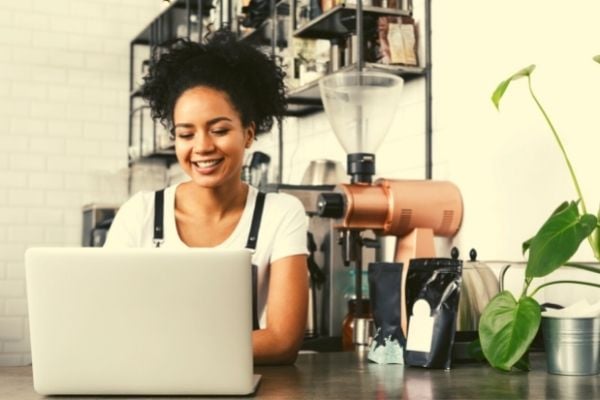 As the year draws to a close, Human Resources departments around the country are starting to tackle their end-of-year tasks. Some of these are HR industry standards, like working with accounting to prep tax forms and look at the role payroll plays in the company's expenditures.
We recommend some other best practices before closing out the year because it is a great time to take stock of your current situation and plan for any changes in the year to come.
Your HR support staff can improve morale and plan for the coming year by following through on these three simple ideas.
Evaluate Your Current Staffing Situation
It is a great time to take inventory of the HR situation at your company. Some of the questions you may want to ask include:
Do you currently have enough workers to achieve optimal business operations?
Are some departments in more need of staffing support than others?
What is your strategy to deal with any

staffing shortages

after the holidays?
Are there any areas where you are overstaffed, and if so, how will you remedy that while being fair and equitable?
Do you need to make any changes to your hiring procedures in order to increase diversity in your workplace? (Remember that

diverse workplaces tend to be more profitable

!)
Anticipated staffing changes can have a big impact on the overall budget, so be sure to communicate your plans with other decision-makers within your company.
If Possible, Offer Year-End Incentives to Your Team
If your company has dealt with a lot of challenges over the past year, you are certainly not alone! Employers are dealing with unprecedented circumstances, and it is likely that your workers are painfully aware of the challenges they have been facing month after month.
This is not unique to one industry; nearly every industry has been affected by the pandemic in one way or another.
If it is possible, now is the time to offer year-end incentives to the hard-working team that has kept your business operational for all these months.
Incentives may be provided in many forms. A bonus may be the obvious answer, but you could also offer paid time off (PTO) for the entire company, a flexible schedule during the holidays, a gift, or some other monetary reward. What a great way to improve your workplace's morale!
Celebrate The Things Worth Celebrating
Speaking of providing your employees with incentives, it is also important to celebrate what you have accomplished this year!
When you keep track of the things that have gone well--and publicly celebrate those victories--you help your workers feel like the year is ending on a positive note. Morale-boosting is not just about money; it is also about making people feel appreciated
This is important for every company, but perhaps it is most important in companies or organizations where things are tight. Sometimes you cannot pay out the big bucks to reward people the way you would want to, but that does not mean your hands are tied.
A company luncheon that recognizes the hard work of the entire team can be a great place to celebrate. Sending out clear announcements that publicize the efforts of your workers is another good strategy. The important thing is that you are marking the achievements of your staff with more than just a monetary reward; you are helping them feel seen and appreciated.
The end of the year is about more than just paperwork.
We love seeing companies think outside the box to provide their workers with meaningful recognition and appreciation. As you wrap up the calendar year, do not forget to communicate to your workers how much you value them. It will go a long way to maintaining morale and making your company a great place to work.
Get The Newsletter
Bi-weekly on Thursdays. We compile HR best practices, labor law updates & other content to help you pay and manage your workforce more effectively.