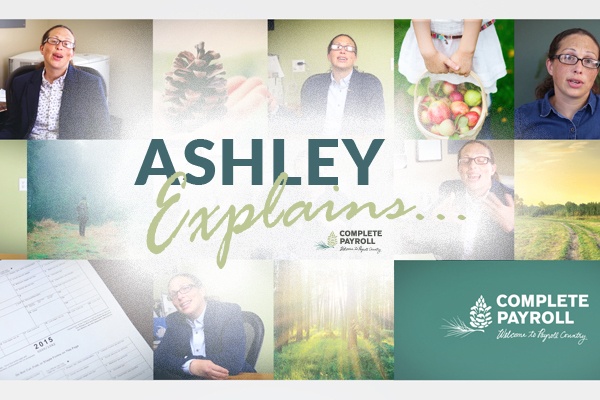 Welcome to the next episode of a brand new video series that we're calling "Ashley Explains," where our resident tax guru, Ashley Hamilton, lays down the facts about tax!
In this episode, Ashley Explains the difference between exemptions and deductions when it comes to your employees. Enjoy!
NOTE: The information provided in this video is based on 2018 rules and regulations. We will work to update this episode annually as these rules change.
Read the Transcript:
It's a simple answer, because the answer is you don't want you, you don't want to get involved in telling anybody what to claim.

So any time you're talking exceptions, you're talking about the W-4, which is how we tell our employer, "This is how I want you to calculate my withholding." So either single zero, married three. But the IRS is very clear on the subject. Employers are not legally permitted to help their employees fill out their W-4. It's definitely not something that you want to get involved in, because you don't know your employee's personal financial happenings.

If they come to you and ask you, "Well how do I fill out my W-4? What should I be claiming?" The new version 4/20/18 has a built-in calculator on it, and it basically asks each employee to fill out their personal financial history, how much are you putting away for retirement, are you working any other jobs, do you have any other income, and you can go on and plug all those numbers in, hit enter, and it tells you basically what you should be claiming, so that you're not overpaid or underpaid at the end of the year for your personal tax liability.

But as far as what will collect the least amount of tax money in a paycheck, single zero is always what's going to collect the most. Then if you add more exemptions, single-two, single-20, and go to 99, the less tax money is going to come out of your paycheck.
Got any tax questions you would like Ashley to explain?

Email her at ashleyexplains@completepayroll.com