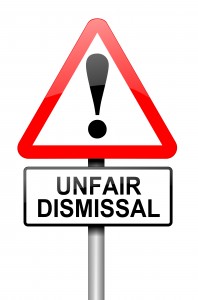 The short answer is yes, most of the time.
The long answer? New York State is an "employment-at-will" state. That means, if you are a private sector employer and there is no contract to restrict firing, like a collective bargaining agreement, you have the right to dismiss an employee at any time for any reason—or for no reason.
However, there are a few exceptions to employment-at-will. The most important of these are anti-discrimination laws, enforced by the New York State Division of Human Rights, which prevents you from firing employees due to:
Race
Creed
National origin
Disability
Gender
Sexual orientation
Marital status
Pregnancy status
Other exceptions to the employment-at-will doctrine exist under certain sections of the New York State Labor Law. You may not fire an employee for political or recreational activities outside of work, legal use of consumable products outside of work or membership in a union. You also can't penalize an employee for making a complaint to you (as the employer), to the Commissioner of Labor or to the Commissioner's representative about any provision of the Labor Law.
You also may not terminate employees for reporting the company for public health and safety violations; making a harassment claim or refusing to perform an illegal act, such as doing construction at a designated height without safety ropes. And you can't fire anyone for taking family leave, medical leave, military leave, time off to vote, or to serve on a jury.
Be sure to provide new employees with written policies, applications, handbooks, job evaluations, or other employment-related documents that explain that they are employed at will. This will help you avoid wrongful termination lawsuits.
Have a question you'd like CPP to answer on our blog? Please post below.