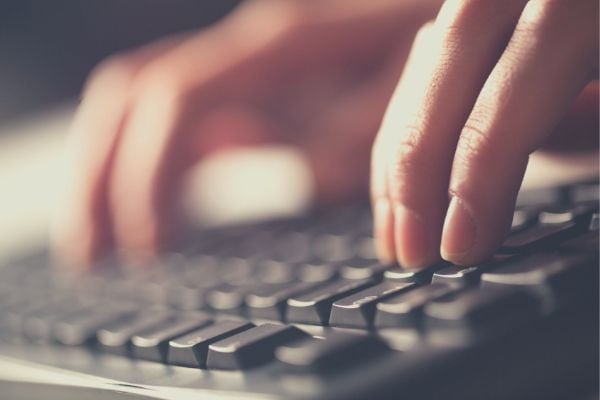 Anyone can learn to file Certified Payroll with the Department of Labor, but there are a lot of mistakes that can ruin your hard work! Certified Payroll mistakes can cost your company money and hurt your chances of getting federally-funded construction contracts. In a worst-case scenario, filing inaccurate Certified Payroll documents can even lead to prosecution and imprisonment.
So, what are the most common mistakes that employers make when completing their Certified Payroll with the US government? Let's break down these errors and how to avoid them!
Mistake #1: Not knowing for sure if you are required to complete Certified Payroll
If you employ workers to complete work on a federally-funded construction contract, you are probably required to submit a weekly WH-347. You may also be required to complete additional payroll reporting tasks on a state-by-state basis.
According to the Department of Labor, "Under the Davis-Bacon and related Acts, the contractor is required to pay not less than prevailing wage, including fringe benefits, as predetermined by the Department of Labor. The contractor's obligation to pay fringe benefits may be met either by payment of the fringe benefits to bona fide benefit plans, funds or programs or by making payments to the covered workers (laborers and mechanics) as cash in lieu of fringe benefits."
How to avoid this mistake: Communicate with the Department of Labor or talk with payroll experts who are used to working with construction companies.
Mistake #2: Thinking that Certified Payroll is the same in every state
Even though the Davis-Bacon Act, which sets up the requirements for Certified Payroll, is a federal law, each state has its own related policies and governing principles. Any company with workers in more than one state must take into consideration the differences from state to state as they complete these requirements.
For example, some states do not have their own prevailing wage laws, which means you can simply go by the federal guidelines. These states are: Arkansas, Idaho, Indiana, Kansas, Kentucky, Montana, New Hampshire, Oklahoma, South Carolina, Tennessee, Utah, Vermont, West Virginia, and Wyoming.
In the rest of the states, there are laws that set the prevailing wage, and that amount may be more than the amount specified under Davis-Bacon.
How to avoid this mistake: Make sure your payroll software is fully up to date for each state's Certified Payroll laws. Consider outsourcing your Certified Payroll workload to a company with expertise in dealing with federal and state laws regarding the Davis-Bacon and Related Acts.
Mistake #3: Over-relying on software to manage all of your Certified Payroll needs
There is a lot of great payroll software out there! Some programs are ideal for small businesses with just a few employees or contractors, whereas others are built and designed for major corporations with hundreds or even thousands of workers. Payroll software, when well integrated into your day-to-day operations, can make your job easier and make your day more efficient.
However, payroll software can only do so much. If you have someone running the software who does not fully understand Certified Payroll law, then mistakes are going to happen. If you try to use free or super low-budget software options, you are going to "get what you paid for," so to speak. If you lack sufficient technology and software support, you are going to run into trouble.
How to avoid this mistake: Remember that software is just one tool that you should be using for your payroll tasks. If you expect it to do all the work for you, you will end up doing a lot of after-the-fact problem solving. Choose excellent payroll software, but also make sure that you have an extremely qualified and experienced specialist operating that software for you.
Mistake #4: Providing incorrect information on your WH-347 form
According to Missouri State University, these are some of the most frequent mistakes people make when filling out their WH-347:
Incorrect occupational title
Incorrect hourly rate of pay
Listing owner as exempt employee
These details are important and need to be entered correctly every time for every employee.
Missouri State also points out that a related common mistake is allowing a lapse between submission of weekly WH-347 forms.
How to avoid this mistake: The person who fills out your Certified Payroll-related forms and manages all of your payroll software should be highly qualified and experienced. Check and double check your work. If you are in the process of learning how to do Certified Payroll, don't be afraid to stop when you have questions about what information needs to be included and check with someone who knows more.
Mistake #5: Trying to complete Certified Payroll without the proper training or support.
Even though any detail-oriented worker can learn to submit Certified Payroll forms, it is a mistake to try to complete these tasks without the necessary support. Mistakes are expensive in every way, considering the fines and penalties that can be attached. The other expense of being under-prepared for filing Certified Payroll comes in the form of staffing hours. Someone who is not well equipped to gather data and complete the forms is going to take longer and make more mistakes than someone who has had experience and is appropriately trained.

How to avoid this mistake: You may want to consider going through a training course or program, but an even better option is to simply outsource your payroll to a company that can take care of this task for you. This way, you can be assured of accuracy and timeliness, saving you both money and frustration.
Complete Payroll can be that company. We know how to manage the Certified Payroll needs of construction companies, especially those who work on federal contracts. Whether you and your contractors work on one federal contract a year or hundreds, we can ensure that you stay up to date and compliant with every aspect of state and federal Certified Payroll law. Click here to contact us today!