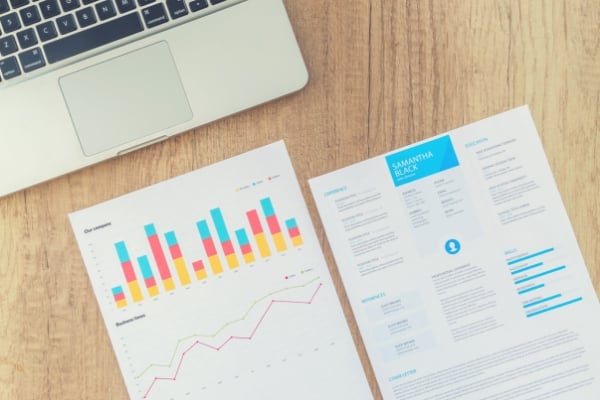 If you are bidding on a government contract, you need to be aware of the ways that payroll differs from civilian projects. Government contracts are subject to different regulations and require "certified" payroll reports in order to stay compliant with the Davis-Bacon Act.
What Does the Davis-Bacon Act Cover?
Congress passed the Davis-Bacon Act in 1931 in response to the Great Depression's intense competition for jobs. The Davis-Bacon Act requires contractors and subcontractors to pay prevailing wages to laborers and mechanics on federally-funded and federally-assisted projects. The Davis-Bacon Act established the requirement of submitting weekly certified payroll reports.
The Davis-Bacon Act is enforced by the Wage & Hour division of the Department of Labor. In recent years, they have beefed up their monitoring of compliance. More than 350 field investigators have been added. Between 2009 and 2016 they collected more than $1.2 billion in back wages.
Certified Payroll Requirements
In order to stay compliant with the Davis-Bacon Act, business owners, contractors, and subcontractors must submit a certified payroll report to the U.S. Department of Labor and to the Federal agency who is receiving the work. The form that needs to be submitted is the WH-347 form, provided by the U.S. Department of Labor.
You should be prepared to answer the following questions on your certified payroll report:
Who works for you (name, address, and social security number)?
What type of work are they're doing (work or trade classification)?
How many hours have they worked?
How much were they paid?
How much did they earn (gross wages on this job and for the week)?
What was taken out of their paychecks (taxes, child support, garnishments, union dues, etc.)?
What was the net amount of take home pay for the week (gross wages for all jobs, minus taxes and other deductions)?
Along with the weekly payroll report, you need to include a statement of compliance.
Statement of Compliance
A payroll report becomes "certified" when a contractor, subcontractor, business owner or authorized person responsible for wage payments signs the statement of compliance, which is included in the WH-347 form. By signing the statement of compliance you are asserting that the payroll information is complete and correct as required by the Davis-Bacon Act.
Failure to Comply
Failure to comply with the Davis-Bacon Act regulations can lead to serious penalties. Providing false information can lead to being terminated from the project and barred from government contracts, as well as substantial fines. Signing the statement of compliance for a certified payroll report that is willfully false can lead to civil or criminal prosecution.
The U.S. Department of Labor provides assistance to contractors and subcontractors in order to stay compliant, including preparation and submission of certified payroll reports.
Other Regulations Affecting Payroll
Beyond the Davis-Bacon Act there are other regulations associated with government contracts, all of which are enforced by the Wage & Hour division.
The McNamara-O'Hara Service Contract Act requires the payment of prevailing wage rates and fringe benefits to service employees employed on contracts to provide services to the federal government.
The Contract Work Hours and Safety Standards Act (CWHSSA) requires business owners, contractors, and subcontractors on federal contracts to pay laborers and mechanics at least one and one-half times their basic rate of pay for all hours worked over 40 in a workweek. This Act also prohibits unsanitary, hazardous, or dangerous working conditions in the construction industry on federal and federally financed and assisted projects.
The Copeland "Anti-Kickback" Act prohibits a contractor or subcontractor from forcing an employee to give up any part of their compensation to which they are entitled under their contract of employment. The Act's implementing regulations requires a contractor and subcontractor to submit a weekly statement of the wages paid each employee performing covered work during the preceding payroll period.
The Walsh-Healey Public Contracts Act requires payment of minimum wage rates and overtime pay on federal contracts to manufacture or furnish materials, supplies, or equipment.
Payroll is the nucleus of your workforce. The last thing you want is to be in violation or not have all the proper paperwork completed, poor record-keeping, or worse-yet removed from a contract.
Feel confident with your payroll processes with Complete Payroll. We have our pulse on the basic hourly and wage requirements, newly passed legislation, and changes that may be on the way. Complete Payroll has you covered.