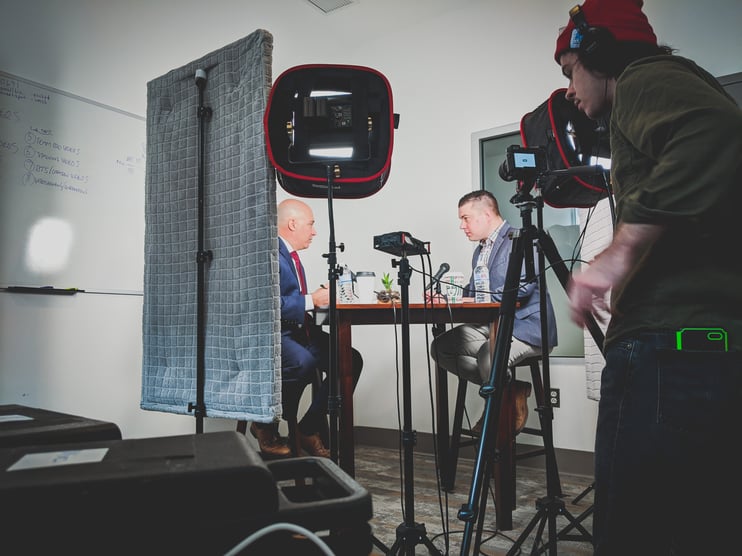 This article is part of a Q&A series on important employment law topics with attorney Kevin Wicka from The Tarantino Law Firm in Buffalo, New York. You can watch or read our entire conversation here.
I work at a private school in the Los Angeles area. We're a small school, so we've used a simple initial-next-to-your-name type of clock-in method. Back in December of 2017, the business manager asked if I'd be the guinea pig for something. At the time, I trusted him, so I went along with what he wanted. He asked me to put my index finger in a biometric scanner, and at that moment a lady from the payroll company was on speakerphone and said that she got a good read. I had no idea what just happened. Had I known, I wouldn't have ever done that. No consent was asked or given. Immediately, a third party had my finger scan, and I had no say in it. I say all this now because the school wants to enforce the biometric scanner. It has been dormant since that time in December of 2017. No one who will be asked to use it feels comfortable using it. What can we do?

Kevin Wicka:
It is interesting, and this is something that as we continue to progress with technology, we're seeing more and more of these privacy issues. That's one of the biggest issues we have in society and in employment law, too.

So, a couple things. One, this individual noted they work in Los Angeles. I can't speak to California law on it, but I can talk about how this would be applied in New York.

So, New York has a law that says an employer cannot require an employee to be fingerprinted and give their fingerprints. There are certain exceptions to that. There are a couple professions... nursing... there are some law enforcement professions where they are allowed to do that. But in general, you can't compel someone, as a private employer, to get their fingerprint information.

So, these biometric scanners, though... and I'm not an expert on those, but from what I understand, they can be configured so that they're not taking the actual fingerprint, but more of a geometric shape that is somewhat unique from person to person of your finger, that is something less than and less intrusive than an actual fingerprint. In that type of a situation, you could do that potentially legally.

I think that all employers have to be very careful, though, in general, with any individual privacy information. When you start collecting that kind of data from your employees, you have to be very careful with it.

CJ Maurer:
Yeah. Okay. So, that is something that I hadn't even considered. So, basically the answer is, obviously there are certain professions where employers are absolutely allowed to do that. Nursing, law enforcement, others, but for private employers, at least in New York state, employers have a little bit more leeway if it's around the shape of the finger, not the actual fingerprint itself, like if you had to get fingerprints down at the police station.

Kevin Wicka:
Correct. My understanding is there's something less. It's a standard of something less than that. But there's a lot of things that you need to be careful about with collecting information. It's a little different than fingerprints, but there is a big thing we're starting to see is genetic discrimination, and this is protected under the law.

The law is called GINA, and it has to do with protecting employees' genetic information. This is something that is valuable to... We're seeing it with health insurance companies, that they're looking at whether people... You can tell, now, for certain types of cancer, for example, are people prone to that?

That's information that really needs to be protected. Employers have to be careful about knowing that information, about not discriminating against someone based on that information. So, it's the next frontier, I think, that we're going to see in the area of employment law.