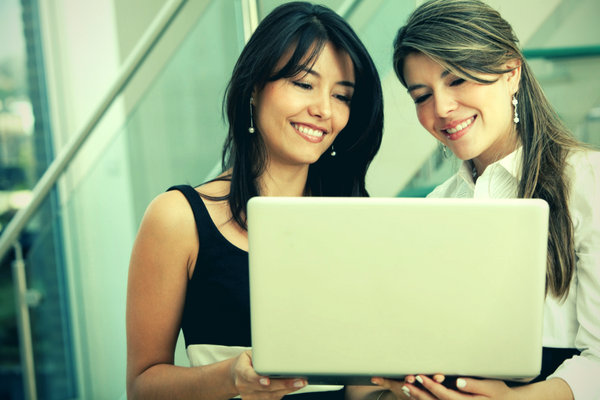 Thinking of a job in payroll processing? Assembling your own in-house payroll team? Payroll only works if the people who make up the team are committed to serving clients, are highly attentive to detail, and take pride in their work. Here are a couple of very important positions that make up an efficient and prolific payroll department.
Payroll Manager/Supervisor
Annual Salary Range: $58,250 - $124,750
Education Level: Associate's degree in accounting, business, or a related field; or an equivalent combination of education and experience
Payroll Managers oversee all aspects of the Payroll Department, as well as supervising, implementing and maintaining payroll systems, procedures and policies for the entire company. A Payroll Manager is analytical, highly organized, intelligent and, above all, personable. A successful payroll manager is an expert communicator, both internally with their team and externally with clients. To that end, they must have a constant eye on providing the highest level of customer service to their clients and to encourage their team to adopt the same attitude. Part of this requires that they remain abreast of ever-changing laws and regulations, and that they effectively communicate those changes internally and externally.
Payroll Coordinator/Administrator
Annual Salary Range: $37,500 - $70,000
Education Level: High School diploma, 2+ years of office-related experience and/or training, or equivalent combination of education and experience.
Sometimes referred to as "Payroll Specialist", the Payroll Coordinator is more often than not the first point of contact for clients. The Coordinator's primary responsibility is working with clients to gather, compile and proof for accuracy all information necessary to process payroll each period. If mistakes or omissions are found, it is the Coordinator's responsibility to reach back out to the client and work with them to correct. This requires the Payroll Coordinator to be highly organized, an extremely effective communicator, ceaselessly dedicated to customer service, and to have a razor-sharp eye for detail.
Payroll Clerk
Annual Salary Range: $31,250 - $60,000
Education Level: High School Diploma
Larger Payroll / HR departments may have payroll clerks in addition to Payroll Coordinators. In such a case, the Payroll Clerk's main responsibility is to take the data gathered by the Coordinator, input it, and process client payroll. Depending on the size of the company, the Payroll Clerk may have a wide variety of other clerical responsibilities, such as processing and mailing W2's, proofreading time cards, updating electronic time clocks, among others. The Payroll Clerk must share their colleagues' dedication to customer service and eye for detail, and must be able to work efficiently without error.
A close-knit team that works well together is invaluable to any payroll department. If you keep in mind the important aspects of each position as we have laid out when you are either assembling your own team or joining a new one, you will have success and, more importantly, so will your clients!
Get The Newsletter
Bi-weekly on Thursdays. We compile HR best practices, labor law updates & other content to help you pay and manage your workforce more effectively.