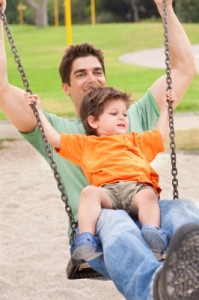 One of the biggest trends in the business world started in New York City, to help commuters deal with rush hour traffic, but it has now spread all over the world: Summer hours.
Whether that means a compressed work week, where various days are shortened, or a four-day week, more employers are implementing summer hours because they're thought to increase employee morale, candidate retention and attraction, and productivity. Should you give them a try?
Pros:
Giving employees an extra half day or full day off can help them refresh and refocus, especially during the summer months when productivity seems to drop.
Knowing that they have one less day to get things done will make employees more productive the rest of the week.
Fewer employees will call in sick, play hooky, leave early or show up late if you build in that extra free time.
Cons:
Summer hours don't work for all professions, so not everyone in a business will be able to take advantage of them.
For workers in exceptionally high-stress professions, logging longer hours earlier in the week can backfire and lead to them getting more worn down.
Depending on the city, longer hours may not help employees avoid end-of-day rush hour traffic.
Obviously, summer hours won't work for every business. But if you decide they would work for your company and your employees, here are five ideas for implementing them—see which one works for you!
Work four 10-hour days – You let employees take an extra day off, usually Monday or Friday, without sacrificing any hours of productivity. Everyone still works a 40-hour week, but with an extra full day off.
Create a revolving schedule – If your business can't be closed one day a week for the summer, create a schedule that allows some employees to take Fridays off and others to take a different day off.
Try a half-day Friday – If four 10-hour days or a revolving schedule are more than you can handle right away, talk to your employees about coming in a little early or staying a little late the rest of the week, then letting them leave around noon on Friday. It will still give employees a little extra time to themselves.
Allow telecommuting – If you need everyone in your company to work Monday through Friday, try letting your employees work remotely on Fridays. They can be at home or on vacation but still getting their work done.
Build in time for fun – If for some reason you can't do options 1-4, use a couple of hours on Friday for a fun activity or a company lunch outing so your employees can relax a little and feel appreciated for their hard work.
Summer hours might be just what your employees need to keep them happy and motivated through the hot, lazy months. (Especially in Western New York where we really appreciate the warm weather.) If your company needs help taking tasks off your plate, so that you'll have time to enjoy the sunshine, we can help. Let our team at Complete Payroll help you with your payroll or HR needs. Give us a call any time.
---
Photo courtesy of freedigitalphotos.net