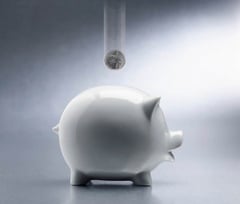 The concept of outsourcing your payroll is nothing new. It's been successfully implemented by both large and small businesses for years. And with the wide variety of options available today, any size company can make it happen. But is it right for your company?
Here are 8 reasons that outsourcing your payroll function could be the best decision you make this year:
1. You'll Save Time
Let's face it, payroll processing by hand takes up a good chunk of time. It may be a better use of your accounting staff's time to focus on activities related to your business's core mission and leave finances and payroll to someone else.
2. You Don't Have to Worry About Compliance
If you do your own payroll, you need to understand and stay up-to-date on relevant tax laws and regulations, all of which vary considerably from state to state. In addition to being an administrative headache, making mistakes could bring the IRS to your door. Most payroll services guarantee that you won't incur any tax penalties—your provider will take responsibility for penalties when they do occur.
3. You Won't Have to Worry About Retirement Plans
Do you offer a 401(k), Section 125 mutual fund or other retirement plans? Instead of your accounting department having to handle the varying deductions, schedules and paperwork involved, your payroll company can take care of managing the deductions for you.
4. You Can Offer an Extra Benefit
An increasing number of employees expect or want to have the option of direct deposit paychecks. That's a tough requirement if you don't use an outside payroll service. As a benefit to you, direct deposit eliminates the amount of time needed to reconcile individual payroll checks every month and cuts down on human error.
5. You Can Save Money—Really!
In one recent survey, nearly half of small businesses reported spending between $500 and $5000 (depending on the size of the company) on outsourced payroll—far less paying an internal employee to manage payroll, tax liabilities, documentation, and process the physical checks.
6. You Can Let Somebody Else Worry about Technology Updates
Does your company always have the latest version of your payroll software and the most recent tax tables installed on your computers? Let a payroll provider take on this expense and worry.
7. You Won't Lose Valuable Knowledge
What if your accountant or controller gets a new job? When they leave, chances are they'll take most of their knowledge of your payroll process with them. Paying an outside service eliminates that risk.
Bonus: You can do your part to protect the environment.
Direct deposit eliminates excessive use of paper--helping you do your part to go green.
---
Running a business is hard enough without getting bogged down with administrative tasks. Outsourcing your payroll function can save you time and money, while offering you peace of mind. Want to know more? Call or contact the team at Complete Payroll any time! Whether you are a business with 1 employee or a corporation with 1,000 employees, CPP has a solution tailored to your needs.
888-237-5800