Creating a Cohesive Team With a Remote Workforce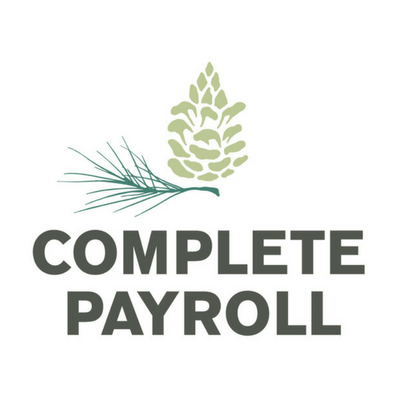 Written by Complete Payroll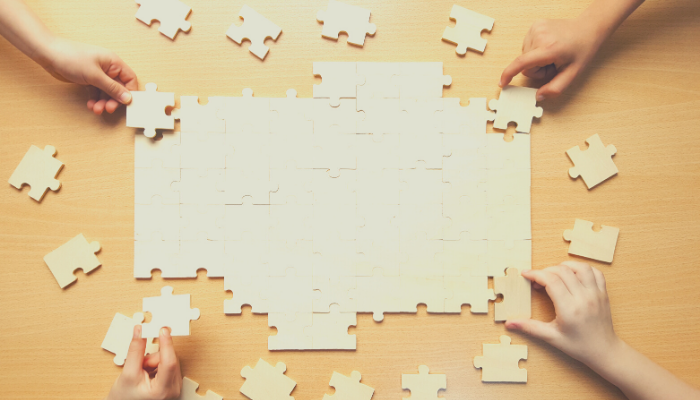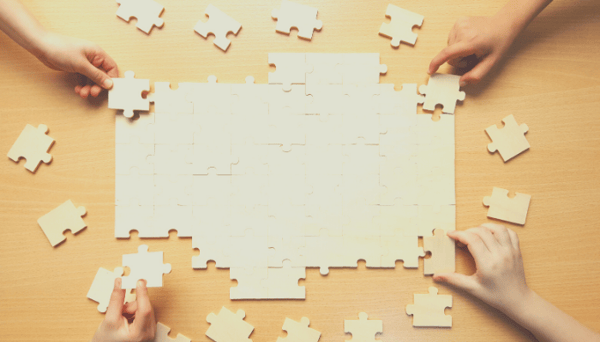 The number of employees who work remotely from home continues to be on the rise. A recent study by Upwork titled "Future Workforce Report," predicts that 73% of all teams will have remote team members by the year 2028.
With recent events involving COVID-19 and efforts to protect employees, those numbers could grow yet again as working remotely becomes a new normal.
But while this trend opens up employees to a myriad of flexible options, it also poses an entirely new set of challenges to the company's HR department. It begs the question: How can a company align a department whose purpose is to work with people within a workforce when those people are increasingly not around to support?
With some creativity and the right tools, it's quite possible! Here are some of our best tips for HR departments to stay connected to a remote workforce in order to reach maximum efficiency no matter where the "office" is.
Foster Employee Engagement
We put this one first and foremost because the focus of a good HR department should be engaging the company's employees and making them feel like an integral part of the team to minimize turnover and retain strong employees. When those employees are remote, this poses a special challenge to any HR department. But it isn't an impossible task.
This digital age has a host of tools at your disposal to create a cohesive environment even when everyone is working in their own space. Creating a sense of community using company social media, including company chat lines and digital game spaces, can build camaraderie among employees while making everyone feel connected even when they're not physically together.
That feeling of connectedness will inspire the spirit of a team and lead to higher productivity and greater engagement for all employees.
Overcommunicate
The transition to remote work might not be easy for employees who are used to punching in and reporting to a shared workspace. That's why erring on the side of communicating too much is preferable to leaving remote employees feeling like they are out of the loop because they're not in an office.
HR professionals need to communicate more than just updates from the company, however. They also should communicate on an individual basis and make it a priority to check in with employees with standing virtual conference appointments to ensure they are adjusting to remote work and finding ways to be productive when not physically part of the team.
Schedule Virtual Events
Training and professional development meetings that traditionally have happened in conference rooms now have moved to virtual meeting areas. Organize training sessions virtually or host all-staff check-in meetings using video conferencing to foster the sense of community within your workforce.
Regularly scheduled, optional, virtual social gatherings also can help remote employees interact with one another outside of their usual job roles, making people feel part of the team and invested in the job at hand.
Provide the Right Tools
In order for remote work to be meaningful and productive, employees have to have the right equipment to get the job done. HR departments can ensure that all employees who work remotely are adequately equipped with the technology—both software and devices—that will connect them to one another and people in the office.
Other technology that could make them more productive includes breaktime software that will alert them when they've been sitting too long and encourage them to move.
Once you have the proper technology to connect everyone, make sure your workforce is adequately trained on all of it to ensure it isn't going to waste and is serving its purpose.
Mind Your Response Time
For remote employees, the responsibility of creating the best possible work environment ultimately falls on them. However, it is the HR department and executive heads who are responsible for making sure you are staying in touch with them.
Keep your response times to inquiries and questions short to let them know that even though they are not in the office, they are still very much in the loop. Making sure you are communicating frequently and quickly shows that the goals of the company are just as important for the remote team as for those who may be in the office.
With the number of employees working from a location outside of the traditional office setting growing every year (and even faster in these times of COVID-19), it is more essential than ever for HR departments to think outside of the box when it comes to creating a cohesive team with a common goal.
Complete Payroll's Essential HR is the exact tool you need to make this task easier and more efficient. With easy communication applications and ways to engage your employees no matter where they report for work, Essential HR will help you create that team with ease.
Contact us today for a free consultation and software demonstration so we can show you how Essential HR will be the best tool in your arsenal to create a remote workforce that is productive and effective.
Get The Newsletter
Bi-weekly on Thursdays. We compile HR best practices, labor law updates & other content to help you pay and manage your workforce more effectively.