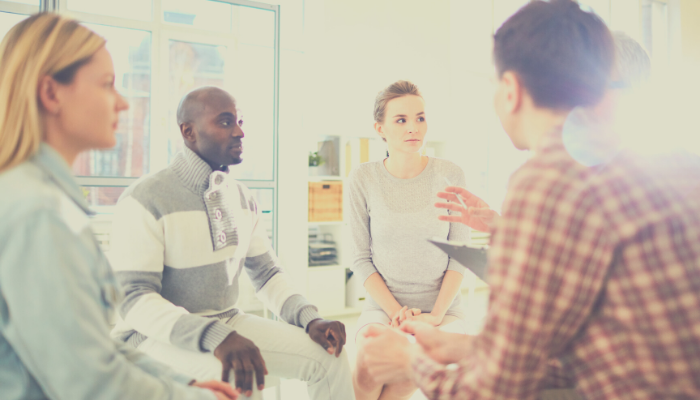 In a recent study of 1,000 American and British employees, a staggering 79% stated that company culture is very important to them and a make-or-break reason they either stay with a company or look elsewhere.
Another 39% stated "respect and fairness" as the pillar of that strong company culture.
However, a good company culture isn't something that just happens on its own. In fact, when left to its own devices, a company culture can go south pretty quickly. It takes strategic planning and getting to know your workforce to create a company culture that people want to stay in.
Building a culture of respect in your company is essential to the success of everyone involved. If employees feel like they are working in an environment that is respectful and appreciative, they are more likely to be committed to the success of the company as a whole.
Ignoring the importance of a culture of respect, however, will lead good employees to update their resume and look elsewhere.
It's never too late to begin building this kind of culture of respect in the workplace. Below, we have outlined some of our go-to strategies for cultivating an environment of mutual respect with your employees that builds your team and deepens company loyalty.
1. Listen to One Another
Without communication, any relationship would fall apart. It is no different with colleagues in an office environment.
Make it a practice to make time for employees to talk to you, and really listen to them. Stop everything you're doing, put down the cell phone and give them your full attention. Giving them your time and focus makes employees feel heard and comfortable sharing.
In addition, develop a procedure to collect ongoing employee feedback. Distribute "pulse" surveys, host focus groups, meet one on one with employees regularly just to check in. Remember that sometimes the best communication happens in casual settings and not formal meetings where barriers are often in place.
2. Show Appreciation
Working in a negative environment is not only draining on all involved, but it also is a big contributor when someone decides to leave a company. One way to combat this kind of environment is to make sure employees feel appreciated and valued for the work they do for the company.
There are a lot of ways you can show appreciation to your employees, from personal notes in their mailbox to recognizing a job well done or a group event to celebrate an achieved goal. While tangible incentives are always a popular way to show appreciation, never underestimate the power of a "shout out" to show you value their hard work.
3. Lead by Example
Sometimes the best way to show employees what kind of behavior you expect in the workplace is by demonstrating it yourself on a daily basis.
When interacting with employees, always be kind and cordial while keeping conversation professional, even when discussing personal matters. Avoid engaging in gossip to give the impression that what happens between you and others stays between you.
In group meetings, be sure to be open to different ideas and perspectives even if they don't quite match your own. When the inevitable issue crops up with an employee, make it a point to approach them respectfully and discuss the issue one on one, ensuring them that you will listen to their side as well.
Demonstrating behaviors of respect and professionalism inspires others in the workplace to follow in your footsteps.
4. Help One Another
Helping one another is one of the best ways to show you respect one another. People who respect one another support each other as employees, colleagues and people.
Cultivating an environment of "we work together" helps create more positive relationships at work while creating a culture in the workplace that no one should be afraid to ask for help. This will ultimately make everyone more comfortable in their work environment and make them feel supported whether they are in the right or in the wrong.
When working in a negative work environment, no one wins. Productivity plummets, and turnover rises.
When you create a work environment of respect among everyone, it also curbs behaviors such as sexual harassment and other hostile work behaviors. In this case, creating a respectful work environment isn't just a bonus, it's also the law.
If you're looking for ways to ensure you are not only compliant with state and federal laws concerning behavior in the workplace, visit Complete Payroll's comprehensive page, "The Employer's Guide to Compliance."
Or if you're looking for a one-on-one approach to making sure your workplace is safeguarded, contact Complete Payroll to speak to one of our professionals about how you can create a positive workplace for yourself and your employees.