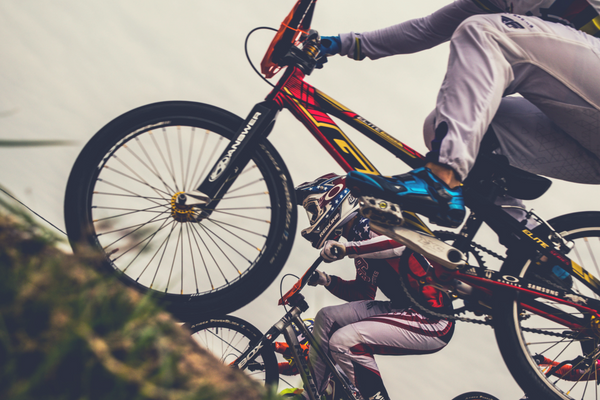 When you're a micro-business with just an employee or two, it's easy to take things as they come. Recruiting often consists of "Oh, my brother-in-law's former roommate's fiancé is actually a really good admin assistant if you want me to put you in touch with him," and onboarding is typically done one-on-one with you, the owner, downloading the necessary forms from various government websites and printing them off in the moment. This is especially true if you're new to including others in what was once a solo operation.
But businesses, like children, can grow quickly, and implementing a formal onboarding process early on can save you from wasted time and compounding mistakes later on.
Starting small: one to ten employees.
If you have ten or fewer employees, it doesn't make sense to keep paper files on hand for onboarding, as you're probably not hiring all that frequently yet. If you decide to tweak your forms to make them more helpful or user-friendly after trying them out a few times, you're left with a lot of recycling that could have been avoided.

This doesn't mean you don't need any kind of formal process, though. Two things will make your life easier at this stage: a good, comprehensive checklist, and electronic versions of any forms that you use, all stored together in an onboarding folder where you can access them easily.
Your forms
At a minimum, you should have easy access to:
I-9 and instructions

W-4 and instructions

Forms for state and local income taxes (in NY, this is the

IT-2104

)

Templates for other required documents, such as

wage notices

.
Your checklist
In addition to filling out paperwork, you'll also want to add other critical pieces to your onboarding checklist. The specifics will vary depending on your business and the role in question, but will probably end up including things like:
Introducing the person to any other employees, contractors, or other people they will need to interact with on a regular basis.

Setting them up with the space and tools of their job, whether those are physical (keys, uniforms, literal tools) or digital (email, passwords to access needed data or programs).

Covering

basic job duties

, schedules, and expectations.
You'll want to make sure this checklist is in an editable format so that you can add and subtract things. Every time you hire, you'll probably discover new onboarding tasks to add, so don't feel locked in at this early stage.
Growing bigger: 10-50 employees.
You're well beyond the micro stage, but everybody still knows everybody else. If you haven't yet, it's important to think about standardizing your onboarding process further. At this point, the odds are good that you don't have the time to tackle all the onboarding yourself. (And if you're still doing all the onboarding yourself, it's a good time to think about whether you're using your time effectively.) When you delegate important tasks, it's especially necessary to have a system in place to ensure that no balls are dropped when different people take on the same responsibility.
Your forms
Are these forms and documents stored someplace where they can easily be accessed by any employees who are responsible for onboarding? This can be on a shared drive or a physical folder in an accessible location. No manager should have to go hunting for paperwork related to the onboarding process.
If you haven't yet, this is a good time to start collecting personal information during onboarding, particularly emergency and medical information. It's easy to remember Shannon's peanut allergy in an office of five people. It's much more challenging in a business of twenty.
Your checklist
At this size, you've probably accumulated more rules, policies, and procedures. Don't forget to add these to your onboarding checklist! Also take the time to reflect with those to whom you have delegated some responsibility for onboarding new employees. They may have insights into the process that could be useful for adjusting your process.
Feeling grown: 50+ employees
At this stage, you are probably still a small business (the definition of "small" varies from one industry to the next and changes regularly over time), but you're taking on some of the structures of larger organizations. You may have one or more human resource professionals on staff, or you may have contracted another business to handle HR management responsibilities on your behalf. Regardless, a formal, structured onboarding process with the input of people who understand HR is important at this stage.
Your forms
These should be accessible to the people who are doing the hiring and organized in advance of the hiring process. You'll want to include forms that cover receipt and acceptance of the employee handbook, any noncompete and nondisclosure agreements, and any special circumstances that apply to the job. Although it is not necessary until you reach 100 employees, this is also a good time to start collecting demographic data for the EEO-1 survey.
Your checklist
You may have multiple checklists at this point, with parallel but somewhat different onboarding topics for individual contributors and managers, and possibly other specific types of employees. While the basics (tax forms, introductions) will always be the same, this will help you streamline the process and make sure that all your new employees get what they need on starting, nno matter what their role.
Good onboarding is important, but it doesn't have to be scary.
Not sure where to get started? Download your NYS Employee Onboarding Kit for all the forms you need right away, and some you might want down the road. And if you have any questions, Complete Payroll is always here with the expertise you need. Contact us to learn more.

If you're hiring an employee, or think you might be soon, check out our comprehensive resource page, Employee Onboarding - A Complete Guide. This is a handy, tightly-packaged outline that presents all the critical hiring and onboarding elements in simple, chronological order.