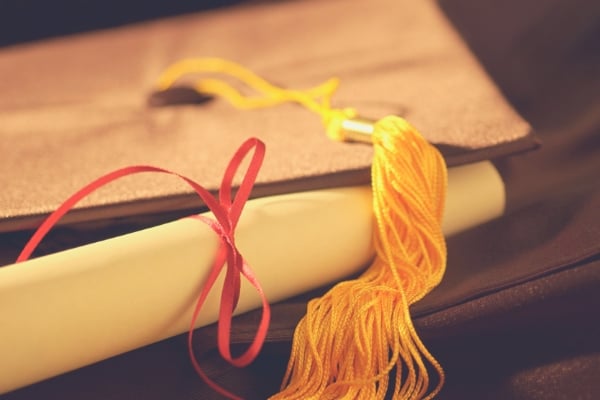 In today's competitive job market, employers look to hire well-qualified, diverse, talented, skilled, experienced, and educated candidates for job positions. Often, job postings and requirements specify minimum qualifications for prospective candidates to satisfy in order to be considered. Many employers are aware of the risk of discrimination claims affecting those from protected classes, and education background is one hiring criterion that is easily taken for granted.
Is Requiring a Diploma Discriminatory?
Specifically, the Equal Employment Opportunity Commission (EEOC) addressed the issue of whether or not requiring a high school diploma is viewed as discriminatory. In a November 2011 discussion letter, the EEOC stated that requiring a high school diploma may violate the Americans with Disabilities Act (ADA) regulations if it is determined an individual cannot obtain a diploma due to a learning disability. However, if the individual applied for a reasonable accommodation, then the employer would need to consider that prospective job candidate, as long as he or she met the other minimum qualifications specified by the employer. A reasonable accommodation would allow the individual to perform the essential functions of the job.
The employer could also consider relevant work history and/or allow the applicant to demonstrate an ability to do the job's essential functions during the application process. On the other hand, if there was a job-related need and business-need to have high school diploma (e.g. as pre-requisite), then the employer may require this from applicants.
Disability Accommodations
In addition, if the employer is choosing from among multiple applicants, it may still choose the most qualified applicant and not be required to select the applicant with a disability. The employer should consider if a different applicant had applied without a learning disability (who did not have a high school diploma) versus someone who applied with a learning disability (who did not have a high school diploma). To provide further clarification, while the ADA protects job applicants whose disability made it impossible to obtain a diploma, it would not protect a job applicant who consciously chose not to finish this level of schooling.
Check Your Verbiage
Therefore, the next time your company is looking to fill in a vacancy, double check the verbiage on the job description and posting, as well as revisit your hiring practices. Be sure to understand the implications of the EEOC and ADA regulations, especially if you require a certain educational background from job applicants.