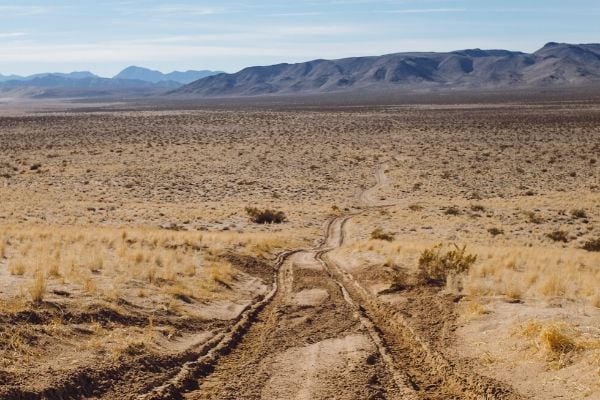 An important part of any supervisor's job is tracking and managing employee attendance. Especially for industries that rely on customer-facing jobs, a good employee attendance record ensures customers will benefit from consistent service with no wait time or gaps in personnel.
Poor employee attendance distracts other employees, diminishes team morale and burdens supervisors' attention while costing employers overtime, and it could result in disciplinary action for the employee. If you struggle to get workers to show up as scheduled, here's a simple plan to help you improve employee attendance in the long run.
First Things First: Track Employee Attendance
It is important for supervisors to track the time employees take off from work effectively. Rules for paid time off (PTO) and vacation should be the same for every employee, and it is especially important to manage unscheduled employee absences so supervisors can schedule staff replacements to do their work.
Manufacturing technicians, teachers, customer support specialists, technical support providers, healthcare professionals, and other direct service employees must arrive promptly at their workstations as well.
When choosing an employee scheduling system, managers should consider how it creates employee work schedules, how planned time off and unplanned absences are tracked, whether adjustments to schedules are easy to make, and whether the overall schedules are easy to view for supervisors, employees and other stakeholders.
If your company is actively scheduling to meet a budget, share resources, or meet coverage/compliance needs, our premiere scheduling system TimeSimplicity could be the tool you need to improve the scheduling process. Request a demo with us today to find out if it's right for you.
Next, Encourage Workers to Show Up
After a period of carefully tracking employee attendance you should have a better idea of why your employees aren't showing up for work as scheduled. The following ideas can help you improve employee attendance based on your particular challenges.
1. Train supervisors to manage absenteeism.
Managers who take the initiative with tardy and chronically absent employees indicate a sense of concern for the employee's well being while making it clear to them the impact their absence has on coworkers and the workplace.
A personal phone call or meeting to inquire about the circumstances of an unscheduled absence can show an employee that their supervisor cares. Describing how their absence affects employee workloads and expressing how the rest of the team will miss the employee's contribution can drive home the importance of good attendance.
A supervisor who personally welcomes the employee when they get back to work can encourage better attendance in the future.
2. Give employees flexible scheduling options.
Employees appreciate work schedules that can accommodate personal schedules such as time for doctor appointments, attending to sick children or jury duty, for example. Flexible scheduling options also can give employees the ability to share jobs, work from home, or telecommute and offer comp time.
3. Recognize and reward employees for good attendance.
An employee who regularly shows up for work on time or has a perfect attendance record can be an inspiration to coworkers. Their example can encourage other employees to show the same commitment to their own jobs and to the companies they work for.
Need some incentive ideas? Read: How to Reward Employees for Good Attendance.
4. Provide employee counseling.
Sometimes an employee who always is calling in sick or late for work is dealing with overwhelming personal issues. Employee Assistance Programs (EAP) often can help an employee through personal, family, financial or work issues that may be affecting attendance and ultimately their performance. EAP assistance can provide a supervisor with a solution to prevent the absenteeism from reoccurring.
5. Create fair disciplinary action.
Even when a supervisor communicates the company attendance policy to employees, sets expectations, holds them accountable, rewards good attendance, and provides employee support if needed, it may not be enough for some. An overall attendance policy needs an effective employee attendance improvement plan. Most organizations follow a 30-day plan that maps out a way for an employee to make a lasting change, followed by a review of the employee's performance.
Learn More About Tracking Employee Attendance
Complete Payroll's advanced employee scheduling solution is called TimeSimplicity, an automated tool that manages the difficult challenges of team scheduling with ease.
With a comprehensive centralized data component, all your company's timekeeping data is collected into a single online account, making it easy to access, edit, approve and export everything you need. Your payroll staff never will have to manually collect information from individual supervisors.
Complete Payroll specializes in payroll, timekeeping, HR, human capital management and other related business services. Founded in 1992 in a small, rural town in Upstate New York, today Complete Payroll is regarded as one of the top payroll processing firms in the United States, recognized as one of Western New York's Fastest Growing Companies and nominated as one of Western New York's Best Places to Work every year since 2014. With offices in Rochester, Buffalo and Perry, N.Y., we serve employers all over the United States. Call (888) 237-5800 to learn more.