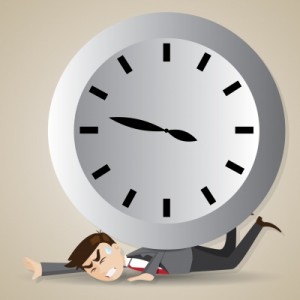 How's this for something different? In January 2014, both the state of Vermont and the city of San Francisco passed laws that allow employees to help create their own work schedules. Common features between the two pieces of legislation include the ability to choose how many days and hours an employee will work a week, if they will work away from the office/at home, and what their start and end times for the work day will be—all in agreement with their employers, of course.
Have you ever considered instituting a more flexible work arrangement for your employees and your business? Are you thinking about it now? Here are five questions that might help you decide whether it's the right decision for your organization:
How would it impact the daily operations of your business? Even allowing some employees to arrive at work an hour earlier and leave an hour earlier might impact their specific job requirements.
How would it impact your employees' ability to accomplish specific tasks or provide support? Some of your employees work independently and may be able to accomplish the majority of their responsibilities without consistent interaction. But someone like a receptionist, who serves as the initial contact with customers, won't be able to alter work hours without causing other changes.
How motivated are your employees? It takes a high level of motivation to work away from the office. If your team has a tough time accomplishing tasks when you're not around, their chances of succeeding in a flexible work environment are less. However, that could be due to coworker issues, which wouldn't exist if they were working at home.
Would you run the risk of a discrimination claim? You would need to treat all employees the same in terms of eligibility for a telecommuting or flex-time policy. For example, you can't offer flexible work arrangements only to parents of young children. You have to offer them to all employees regardless of age, disability, national origin, pregnancy, race/color, religion or gender. If somehow only the employees who are parents were able to take advantage of the program, you might find yourself facing a lawsuit.
Would your company get any benefits from such an arrangement? It's easy to see how flexible working arrangements can benefit your employees, but how about your organization? If your employees are more productive and more satisfied, that's a positive, but one you won't see right away. But say company growth has led to a lack of office space. Allowing employees to telecommute can eliminate the need to move to a larger office. Even staggering arrival and departure times can help you, as it can increase the hours that your staff is available to assist customers.
If you decide you'd like to try a flexible work arrangement, establish a formal written policy that includes the specifics of the arrangement, such as employee attendance at meetings and accessibility. All employees should sign an acknowledgment saying that they agree with and will abide by the rules you lay out.
At Complete Payroll, we're dedicated to helping our clients work smarter, not harder! Call us any time you'd like to discuss payroll or HR solutions to fit your business.
---
Photo courtesy of freedigitalphotos.net