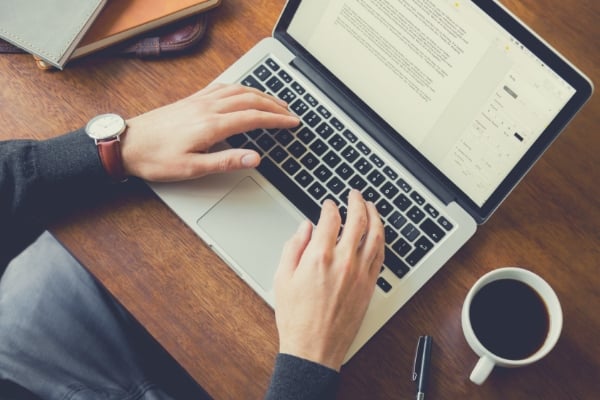 The Equal Employment Opportunity Commission (EEOC) requires certain employers to submit a report traditionally categorizing their employees by race or ethnicity, gender, and job category. This demographic survey is called the EEO-1 Report. All employers with 100 or more employees are required to file the report. However, a federal judge recently ordered the EEOC to collect employee pay data sorted by race, ethnicity and sex by September 30, 2019.
New: 2 Years of Pay Data
Judge Tanya Chutkan of the U.S. District Court for the District of Columbia ruled in favor of the National Women's Law Center and other plaintiffs to order the EEOC to collect two years of pay data.
According to SHRM, the Judge gave the EEOC the option of submitting 2017 pay data along with the 2018 information by the Sept. 30 deadline or submitting 2019 pay data during the 2020 reporting period. Either way, employers should plan to submit 2018 pay data by Sept. 30.
According to HR Works, there are 2 primary data sets required by the report:
2017 and 2018 W-2 Box 1 earnings for each employee
Total hours worked by each employee in the calendar years 2017 and 2018
For non-exempt employees this corresponds to FLSA hours worked, excluding non-working time for vacations, holidays, leaves, etc. For exempt employees you may either report actual hours worked or report 40 hours per week for full-time employees and 20 hours per week for part-time employees. (Source: HR Works)
Quick Overview of EEO-1 Reporting Mandates
Organizations that meet the following criteria have been - and will continue to be - required to file EEO-1 reports:
Employers with at least 100 employees

Federal contractors with at least 50 employees AND a federal contract valued at $50,000 or more (although there are some exceptions to this
For the purposes of counting employees, the EEOC defines anyone for whom the company withholds FICA taxes as an employee.
"Component 1" is the traditional EEO-1 report that has been due each year, historically. The deadline for submitting this year's Component 1 report is still May 31, 2019.
Traditional EEO-1 Report: Component 1
The Equal Employment Opportunity Commission (EEOC) requires qualifying companies to submit a report that categorizes their company by race or ethnicity, gender and job category. It's a demographic survey. Think of it like a census for businesses.
These new developments have not changed the reporting requirements for Component 1 data, including its deadline. EEO-1 employers must still submit all Component 1 data, including workforce numbers, employee locations and demographic data by May 31, 2019.
New Pay Data Reporting: Component 2
Back in 2017 the EEOC was prepared to institute a new component of the EEO-1 report that would require qualifying companies to submit pay data and total hours worked for the year as part of the annual report. But in August of 2017 the Office of Management and Budget (OMB) delayed those new components indefinitely.
Now, the EEOC's pay data reporting requirement has been reinstated, and it's likely going to make reporting a little more complicated for qualifying employers.
It still includes exactly what types of pay data employers will be required to submit as part of the reporting process for Component 2 data, as the EEOC has yet to provide those specifics. But based on what we know now, employers should expect to report the total number of full-time and part-time employees by demographic categories (ethnicity, race, gender) in each of 12 pay bands listed for each EEO-1 job category based on W-2 earnings. That data will start to be collected this summer with the deadline of September 30, 2019.
It's also important to note that employers with 50-99 employees will be exempt from filing Component 2 and will proceed as usual only filing Component 1 of the report only.
The EEOC recently announced their intentions to open the Component 2 filing system this summer (mid-July) and that they will provide additional instruction in the upcoming months. The deadline to file the Component 2 report will be September 30, 2019.
Appeals process?
It's been widely reported that employer groups and lobbyist plan to appeal the court decision with the hopes of blocking Component 2 of the EEO-1 report. However, the EEOC has been advising HR professionals that they are nonetheless proceeding as though the Component 2 reports will be filed by September 30th and all qualifying companies should follow the mandate.
Complete Payroll will be following the news and will provide additional information as it becomes available from the EEOC. Please contact your Customer Service Representative if you have any questions.