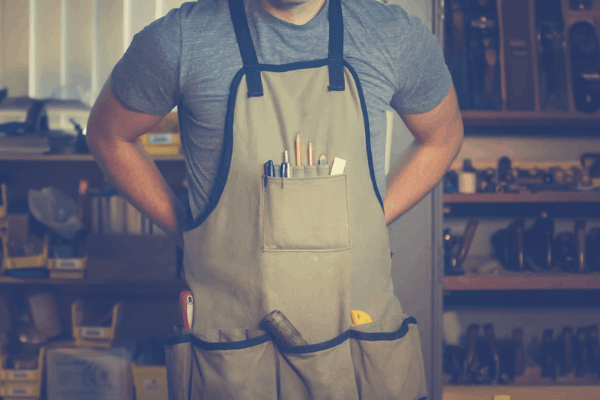 Minimum wage has been a hot topic for years, but the heat got cranked up in the wake of the COVID-19 pandemic that rocked the worldwide economy. While lawmakers failed to raise the federal minimum wage from $7.25 an hour to $15 per hour as part of COVID-19 relief legislation, states are still permitted to put their own minimum wage above federal law.
And that's exactly what Pennsylvania is trying to do.
In this article, we will explain everything you need to know about the minimum wage debate that is making thousands of workers stand up and take notice in the state of Pennsylvania.
Pennsylvania's Minimum Wage Act
The Pennsylvania Minimum Wage Act is the state statute that lays out the minimum wage with all its thresholds and exemptions. In 2021, unless you are a state employee (who makes slightly more per hour), Pennsylvania's minimum wage has stayed stagnant at the federal level of $7.25 an hour since 2009.
In 2020, that affected the 74,400 workers who were making minimum wage or less. That statute also requires employers to pay time-and-a-half for overtime for any hours worked over the minimum of 40 hours.
There are complex exemptions to these rules about minimum wage and overtime. Basically, certain factors such as an employee's job title, salary, and job duties may affect what they get paid for regular time and overtime. In 2020, Governor Tom Wolf established new laws that changed the threshold for overtime pay, making more people eligible than in the previous statute.
Now Governor Wolf is taking on minimum wage by attempting to raise the minimum wage for the state to $12 an hour with a $.50 raise every year until a minimum wage of $15 an hour is achieved in 2027.
The Impact of Raising Minimum Wage
Much of the debate over minimum wage nationally and in many states pertains to the potential impact that raising the minimum wage could have on workers, employers, and the overall economy.
Matthew Knittel is the director of the nonpartisan Independent Fiscal Office, whose studies show the short-term and long-term impacts that minimum wage changes could have. According to one study by his office, raising the minimum wage will raise low-wage workers' salaries about $34 for part-time and $55 for full-time employees. The result? A stimulated economy as lower-wage workers spend more than their counterparts.
According to the Philadelphia Inquirer, an increase would have a great impact on Black, Hispanic, and female workers in the state — the demographics of the majority of minimum wage workers in the state.
A common argument against the Pennsylvania minimum wage hike is that necessary cuts will have to be made in order for employers to afford it. For example, raising the minimum wage could mean employee benefits and perks would need to be cut if wages go up.
Also, businesses would have to deal with a higher overhead after a year of struggling to get by after a global pandemic. Both timing and possible negative effects for business owners could make lawmakers hesitant to add to their burdens.