Examining the minimum wage increases for fast food workers in New York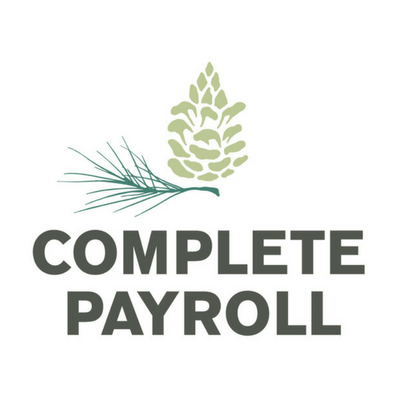 Written by Complete Payroll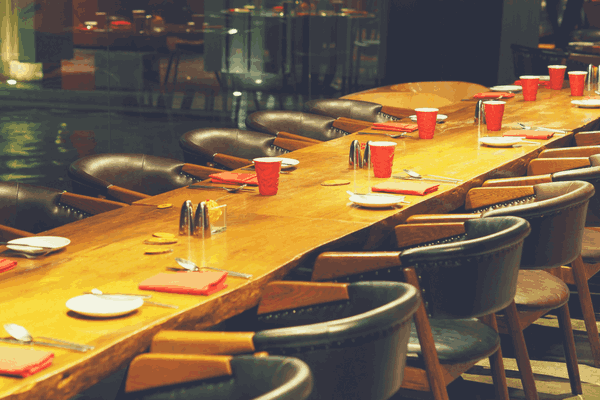 Fast food workers now have their own minimum wage rate in New York State. The first increase in the minimum wage for fast food workers in New York took place on December 31, 2015, and after a series of annual increases, it will eventually be $15.00 per hour.
Faster increases in New York City
In 2017, the minumum wage rate for fast food workers in New York City is $12.00 per hour, compared to $10.75 per hour for fast food workers in the rest of New York State. The rate will increate to its current scheduled limit of $15.00 per hour in New York City on December 31, 2018, but that rate won't hit the rest of the state until December 31, 2021.

Who qualifies?
According to the New York State Department of Labor, any person working at a Fast Food Establishment must be paid the minimum wage for fast food workers. An employee's job duties must include at least one of the following: customer service, cooking, food or drink preparation, delivery, security, stocking supplies or equipment, cleaning, or routine maintenance.
So, what constitutes a Fast Food Establishment?
According to the New York State Department of Labor, a Fast Food Establishment is any business that meets the following criteria...
Primarily serves food or drinks, including coffee shops, juice bars, donut shops, and ice cream parlors; and
Offers limited service where customers order and pay before eating, including restaurants with tables but without full table service and places that only provide take-out service; and
Is part of a chain of 30 or more locations, including individually-owned establishments associated with a brand that has 30 or more locations nationally.
Furthermore, a chain is a set of establishments that share a common brand or are characterized by standardized options for décor, marketing, packaging, products, and services. This includes franchised locations.
The third piece of criteria is important. We've all frequented places we would consider to serve "fast food" that aren't part of a "chain" and don't have anywhere close to 30 locations. These businesses aren't considered an official Fast Food Establishment in the eyes of New York State and therefore aren't required to meet the new minimum wage requirement for fast food workers.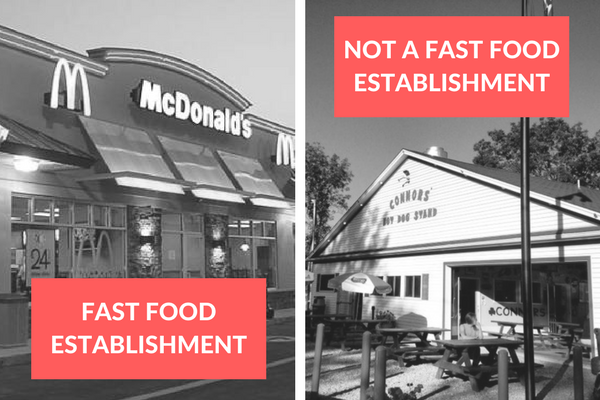 Also, regarding the 30 or more locations criteria, those locations don't all have to be located in New York. As long as the business meets all the criteria (and is therefore considered a Fast Food Establishment) it must follow the minimum wage requirements for all of its New York employees.
Other items of note
Here are a few other things the NYS DOL clears up on its website...
Take-out or delivery-only establishments count, as long as they meet all the critera.
Same goes for buffet-style restaurants.
Fast-food establishments located within non-fast food establishments - like malls, department stores and gas stations - also qualify, provided they meet all the critera.

Under the Hospitality Wage Order's provisions for non-service employees, the meal credit amount for fast food employees is $3.10.

Also under the Hospitality Wage Order, employers must purchase (or reimburse for) required uniforms for fast food workers. You can find the details here.

Fast food employees who earn tips must be allowed to keep them. It is a Labor Law violation to take tips from employees who earn them.

Fast food employees must be paid at time-and-one-half the regular rate of pay for any hours worked over 40 per week.

Proper notice of minimum wage payments for fast food workers and information about New York's Hospitality Wage Order must be posted inside the place of business (see image button below).
Get The Newsletter
Bi-weekly on Thursdays. We compile HR best practices, labor law updates & other content to help you pay and manage your workforce more effectively.