The economic revolution of women in the workforce is a remarkable phenomenon that speaks for itself. The constant upward movement of women in the corporate world proves equal impact on the United States labor force is here to stay. We took a look into some of the major statistics about women's participation in the labor force over the past few decades. All our data has been sourced from the U.S. Bureau of Labor Statistics and the U.S. Department of Labor.
Percentage of Women in the U.S. Labor Force
In the past 50 years, women have increased their numbers in the labor force at a rapid rate. Presently, women make up about 46.8% of professional workers in America. Women also make up the majority of professional workers in numerous different countries. There were 73,510,000 women aged 16 and over in the labor force, in 2015.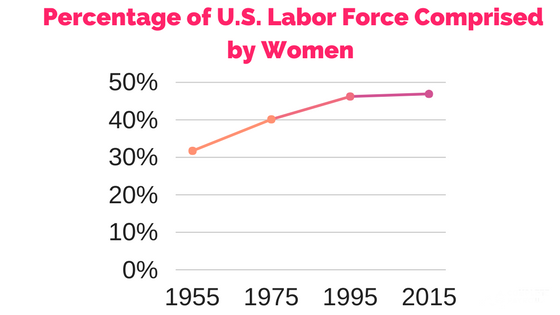 Median Annual Earnings of Women Over Time
Not only has the percentage of women in the workforce grown, but so has their median annual earnings over time. With a low of about $22,000 in 1960 to a high of $40,000 in 2007, women have been seeing steady increases in annual earnings over the years. Here's a closer look at the data….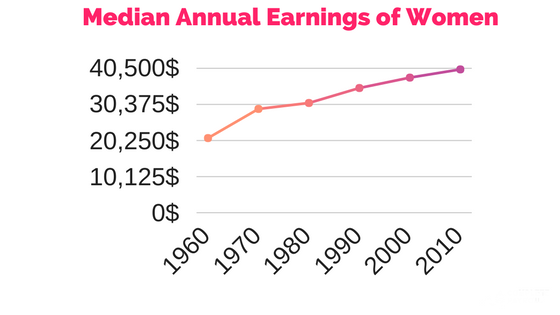 Occupations of Women
History has always questioned the roles of women in particular fields of work.
Are they capable of doing the same work as men? The answer is, absolutely!
According to the U.S. Department of Labor, women account for 51.5% of all workers in the highest paying professional and management occupations. The highest paying professions held by women can be viewed in the graph below.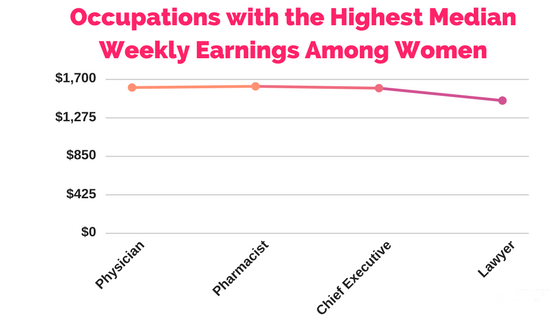 P.S. Happy birthday, Susan B. Anthony!