Five Lessons for Better HR, Part 5: Effective Use of HR Systems & Data | Unfiltered HR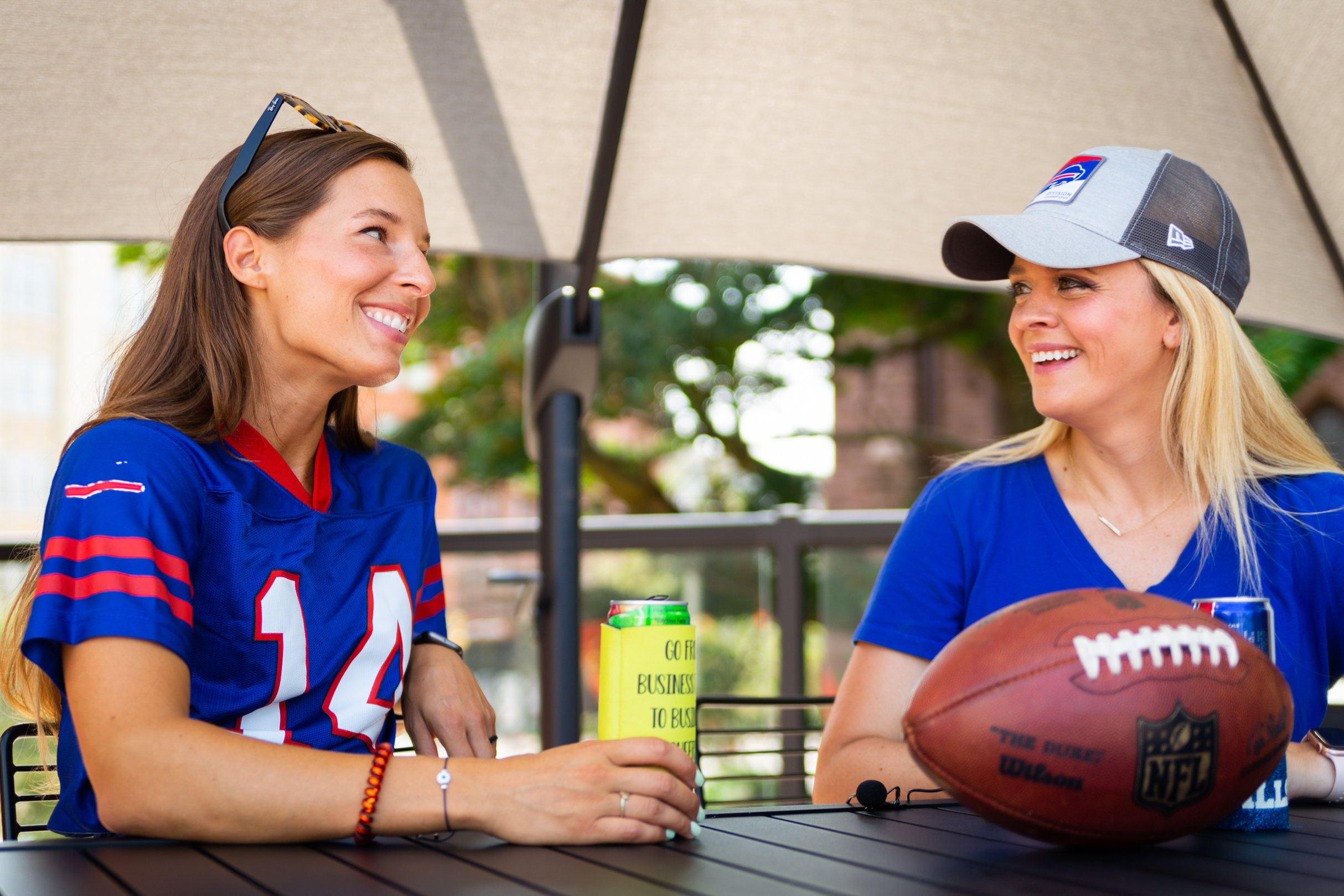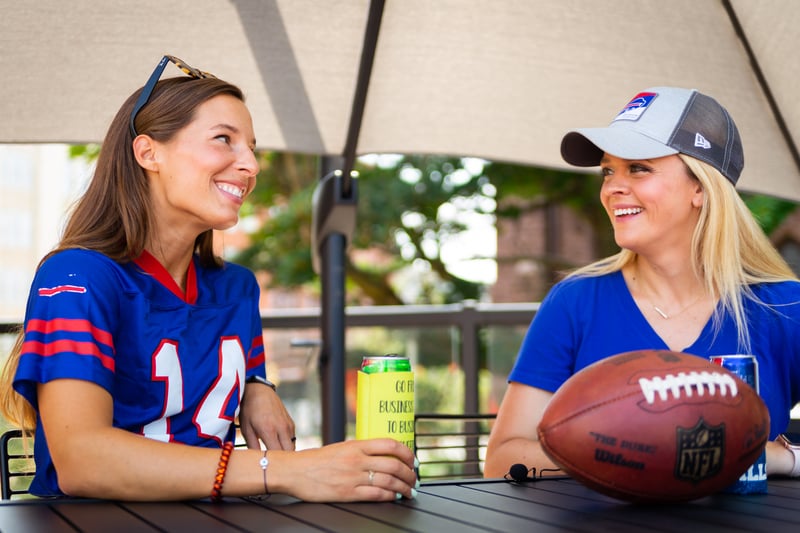 The three B's are back for the final installment of the "Better HR" series:
• Business Goals 👩‍💼
• (actual) Bees 🐝 and, of course...
• The Bills! ❤️🤍💙
In the final installment of the "Better HR" series, Emily and Jen discuss how using a feature-rich HRIS system can not only streamline all aspects of the employee lifecycle from hire to retire, it can also protect your business in the event of an audit or legal action.
Watch the Full Episode:
Learn more about Complete Payroll's Advanced HR software: completepayroll.com/advanced-hr-software
Questions? Suggestions? Would you like to host an episode of Unfiltered HR? Email us: UnfilteredHR@completepayroll.com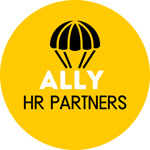 To learn more about Ally HR Partners and schedule a FREE consultation with Emily Martin, visit: allyhrpartners.com

Thanks to Sophia, Liberty, and the rest of the staff at The K Haus for letting us use their amazing patio to shoot the last two episodes of this series.
Learn more: thek.haus
🎵 Theme music: "Unfiltered" by Justin Rowland 🎵

---
Video Transcript:
Emily Martin:
All right, everybody. Welcome back to the final episode, episode five of our five part series this summer, how better HR can and should work for your business. So today, Jen, we're going to talk about as kind of a little bonus episode, a little off topic from the other four, but basically system usage. So we talked a lot in the previous four episodes about how to really build those foundational blocks of expectation setting for roles, for behavior in your business, how to integrate those into the business. But, one of the things that better HR should be doing, especially nowadays for a business with more remote workers and technology is using systems to really build in those processes, into the fabric of the business, but also drive efficiencies, right? Technology can do stuff a lot more quickly and a lot more efficiently than humans.
Emily Martin:
So we wanted to make a point to really bring that up in this series.
Jennifer Strait:
Yeah, not only streamlining, but you know, for audit purposes, it's very easy to produce reports and when everything is held electronically and not only on one electronic card, but in a cloud base where you can never lose your information, it's a lot more seamless. When there's, ever anything that you need to dig up, but obviously making things more streamlined. And that also, to that point is if you ever have an employee taking care of things, such as payroll or onboarding or things like that, and if they ever leave, you're not losing that information. You have a system that holds that information and holds that knowledge and then have companies, such as complete payroll, that is a partner with you and you don't have to worry about an employee leaving and losing that knowledge.
Emily Martin:
And confidentiality is a big thing as well as file storage, file retention. Those are all key things when it comes to HR, that there are really clear rules about as well. So certainly systems help with those things as well.
Jennifer Strait:
The bees are back we talked about it in the other episode, so if you're watching it, like maybe forgot you about the bees, there's bees. We're at K Haus in downtown Buffalo, and we are on the deck of, of K Haus, which is beautiful, it's gorgeous. So if you're looking for some bees, or if you're looking for some fresh air, they are both here.
Emily Martin:
Some outdoor working space. There's also a great indoor working space here. Conference rooms for rent adult beverages that are part of your day pass or pass here. Great typical coffee as well. So again, shout out to K house and thank you for letting us shoot on these last couple episodes of the series here.
Jennifer Strait:
All right. Let's get into it.
Emily Martin:
All right.
Jennifer Strait:
Go bills.
Emily Martin:
Yes. Go bills also that. All right. So, complete payroll offers a great payroll and HRIS system option as well. And you guys, from what I understand are going to be launching an even more enhanced system come next year. So all the things we're going to talk about today that you can set up for a system to really do in a more efficient and productive and file retention way, all of your systems can, can provide, and you're even going to be improving that more into the next year. So definitely want to point that out.
Jennifer Strait:
Absolutely our systems are great and easy to use by design. We want it to be easy to use, but we are launching an additional, along with our current system for things that need to be a little more complex, such as if you want to host or hold training videos within the system.
Jennifer Strait:
And then an example would be the sexual harassment prevention policy. So if you have your employees have to watch a video, they could do it right through the system. Then they have their certificate certified. And that's one example of how you don't think of payroll in HR, then all of a sudden training videos, but that is a system that will all.
Emily Martin:
No training, it's a big thing.
Jennifer Strait:
That's right. It all integrates, and we are excited about it and we will launch that in the new year or so. There's a lot of information to come on that. So stay tuned with that.
Emily Martin:
So in the last episode, we talked a lot about the different stages of the employee life cycle, that you should be really integrating the behavior expectations, the job expectations into, from hiring, to performance management, to termination to training your managers on those expectations.
Emily Martin:
So a great, the two questions I really have for anyone watching this video is, are you using the right system right now? So whether it's system, whether it's provider, because there's a lot of providers of the same systems out there, are you in the right fit system? Does that system do for you what you needed to do? From a hiring standpoint, from a reporting standpoint.
Jennifer Strait:
And does it stay updated with the newest regulations?
Emily Martin:
Absolutely. Yes. And is that provider training you on that system? And that's really the next question. The system that you're using, are you really using it to its fullest capacity? So many of my clients that go in they're using a system and they're basically running payroll, but the system could be doing so much more for them. Whether it is training videos or a great time and attendance function or feature where it's accruing time off and tracking time off. Posting the jobs for you and tracking all of that data, and giving you analytics on what job posting sites or resources work best for you and which don't.
Jennifer Strait:
And the capabilities of just not having, you know, paper anymore, not paper employee folders.
Jennifer Strait:
And you know, it's from hire to retire and that information follows the employee and it's constantly through into payroll. And that is my cue to toss it over to you. I wish we could just pan for a second and watch Joe, our main marketing guy just like swat the bees over there. We're trying to do it here, but he's up and doing cartwheels and spinning over there. I kind of just want to pan it.
Emily Martin:
We hope you guys are enjoying the entertainment and it's mostly in two episodes. It's definitely a different feel.
Jennifer Strait:
It is a different feel, but it's a fun feel.
Emily Martin:
Yes, it is fun. And we want HR to be more fun for you, so this is part of it, and then also the system is part of it.
Jennifer Strait:
We don't have boring videos and boring webinars. We want to make it a little more fun, so that's not so boring.
Emily Martin:
But Jen, you were also talking about paperwork and I think that's another good segue from the last episode and really integrating a lot of the homework that you've done and the practices that you've done into the system. So, onboarding, as we all know, hiring employees, there's a lot of paperwork involved. Tax forms, policies that you want to distribute. And so, I know your systems at complete payroll now, and certainly the one that you're going to be upgrading to and offering as a choice have onboarding portals, which again, will just really streamline getting that done for your new hires as they come in and can getting that done ahead of time. But also from a file retention stand point would be very helpful.
Jennifer Strait:
Absolutely. And saving time, like you said, ahead of time and it puts the onus on the employee to put that proper information in there and you know, their personal information. So they're not filling out on a piece of paper, then you have to have somebody take time to go, type in all of that information, which is very time consuming.
Jennifer Strait:
Especially if you have high turnover, which we're hoping to try to prevent, but these are all streamlining factors that will make things easier.
Emily Martin:
And then one other thing I wanted to point out is in many of these systems now, you can be using these systems for your performance management processes as well. So you can build in annual performance reviews or reviews that are more frequent into these systems and push those out electronically to your managers who can then complete it in that system. And then all the information is also saved to each employee's profile on that system as well. So, basically you go in and you can find anything you would want to know about the employee's payroll, you know, profile or even performance history in the system itself, which again is just an insane time saver.
Jennifer Strait:
It's an electronic paper trail that you could need throughout ownership changes or management changes or any sort of audit process. And I don't mean an audit process necessarily from the department of labor coming and knocking on your door, but it's someone in your capacity where you go in and you audit to make sure things are in place that need to be in place, and it's a lot easier when these systems are.
Emily Martin:
Absolutely. Yep. For sure. So the takeaways here to wrap up the whole series, right?
Jennifer Strait:
Aw this is a little sad, but we're going to have plenty more videos, but this is just the series.
Emily Martin:
So, you know, really better HR, as we've mentioned and talked about throughout this series is being more purposeful about your HR practices and really your people practices. Your people operations and your business, the same way you would, any other part of your business, financial marketing, whatever it is.
Emily Martin:
So that includes all the homework we've talked about in the series. Again, if you haven't watched those other episodes, we encourage you to go back and do that, but also, integrating that work. So it's actually built in and reinforced over time into the fabric of your organization, and then leveraging technology where you can, there's a lot of great options out there now, including complete payroll to do that. And again, ask yourself, are you using the right provider or technology now? And if you are, is that provider really helping you take full advantage of what the capability of that is? Absolutely.
Jennifer Strait:
And if you're watching these last couple episodes and you haven't had a chance to watch the other ones, please go back. It is worth creating that homework. That is the foundation of all these other episodes and what will help you, hire, and the job performance reviews.
Jennifer Strait:
And we were talking about retention of employees and everything. So please go back and watch that, take the time to do your homework. That is the foundation of, of your business and your values.
Emily Martin:
Optimizing your people, resources certainly has like unlimited benefits for your business. And yeah, if you need help with it, Jen and I are here, we work together and they kind of take care of the tech side and I help with the compliance and soft skills side. So we're happy to do any consultation or assistance with clients as well, or if you're interested in kind of taking it to the next level.
Jennifer Strait:
Yeah. We absolutely hope to hear from you. And if you would like to host us for our next video, we are always looking for places. So we would come to your place and you could come and talk about your business and that's kind of like a free promotion.
Jennifer Strait:
So please email us at unfilteredhr@completepayroll.com. If you have any content suggestions, or would like to host us for our next video.
Emily Martin:
Or share what you've done with this series information. And we'd love to hear about it and hear about how it's changed your business and helped you out as well. and maybe other people could get great ideas and tips for what to do on their own as well.
Jennifer Strait:
Absolutely. And I think what we're going to do by me saying this and Joe's listening, is maybe have a frequently asked questions from our videos. so once you send those questions in, you know, Emily and I will get together and have answers because if you're asking it, I guarantee somebody else has that same question. So we encourage the questions and we want to help as much as we can. Great. And this is a game day ball.
Jennifer Strait:
So this is good luck and good luck Bills and we're looking forward to the season.
Emily Martin:
Should we do like a recap of the games as we get into the season.
Jennifer Strait:
I think we should really film one from like a suite or something, doesn't that sound cost effective.
Emily Martin:
Hit us up Kim Pegula.
Jennifer Strait:
That's right. We could basically advertise for you. The Pegula's I think they need that, they need that advertisement.
Emily Martin:
For sure. All right well.
Jennifer Strait:
Cheers and go bill, and we look forward to hearing from you.
Emily Martin:
Yeah. Thanks very much
Get The Newsletter
Bi-weekly on Thursdays. We compile HR best practices, labor law updates & other content to help you pay and manage your workforce more effectively.