5 Ways Employers Can Prepare for 2022 | Unfiltered HR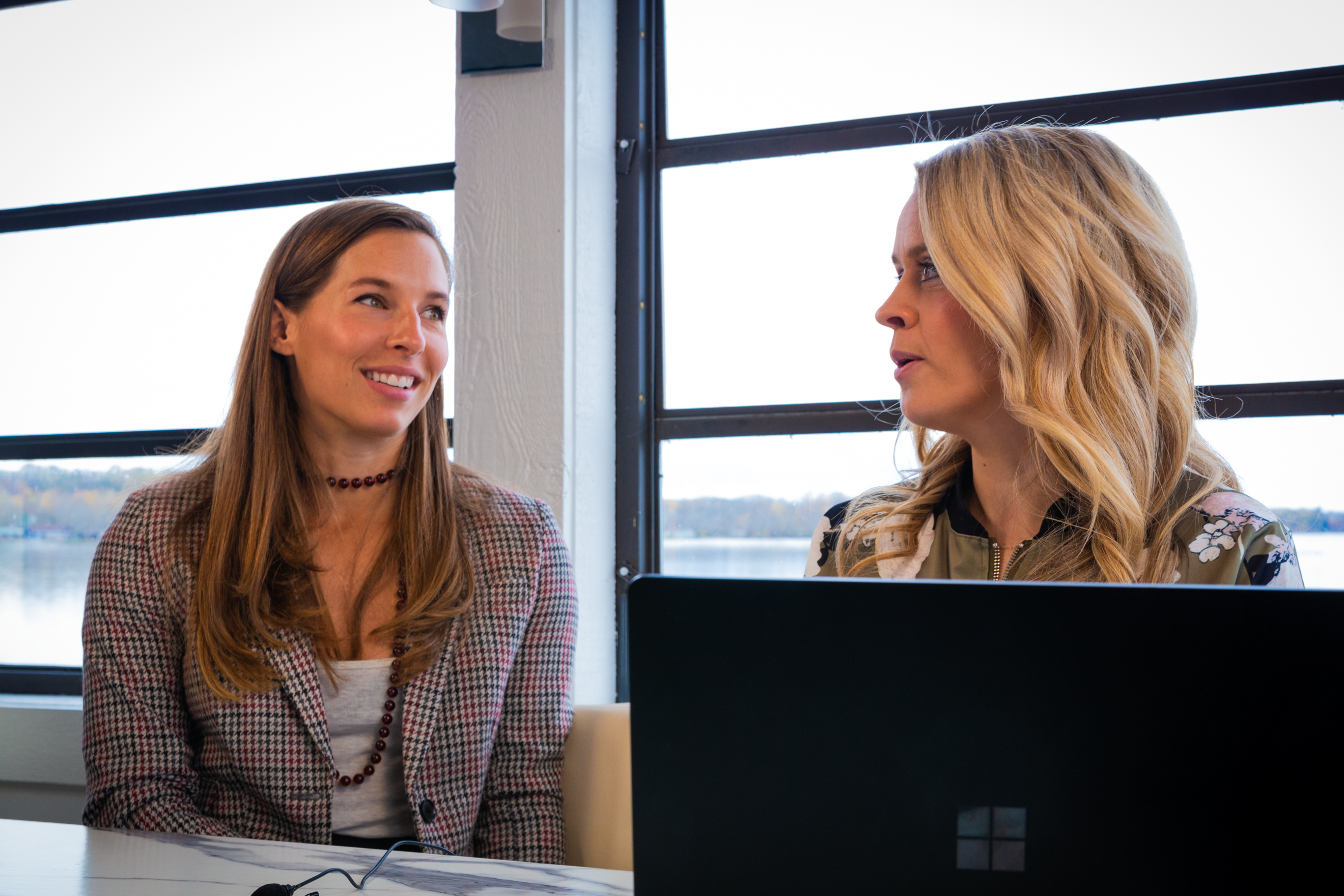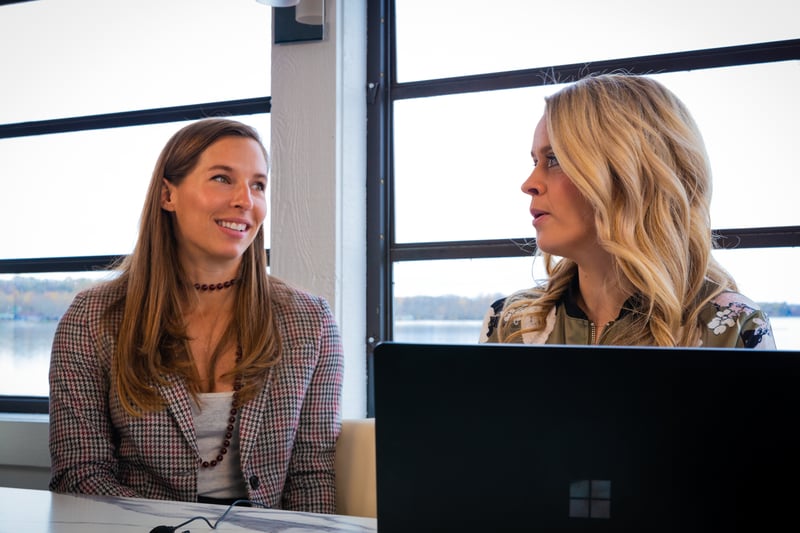 2021 saw a lot of regulatory changes for employers, particularly here in New York State. In this episode, Jen & Emily are back to give employers five ways they can prepare for 2022.
Watch the Full Episode:
Learn More about the NYS Wage Theft Prevention Act.
Learn more about Complete Payroll's Advanced HR software.
Learn more about our Employee Handbook Service.


Questions? Suggestions?

Would you like to host an episode of Unfiltered HR?
Email us: UnfilteredHR@completepayroll.com


To learn more about Ally HR Partners and schedule a FREE consultation with Emily Martin, visit: allyhrpartners.com

Thanks to Alison, Tom, and the rest of the staff at The Fish (Bemus Point, NY) for letting us use their incredible space to shoot this episode. Visit their website.
🎵 Theme music: "Unfiltered" by Justin Rowland 🎵

---
Video Transcript:
Jennifer Strait:
Hi, welcome back. We are here with another episode of our Unfiltered HR series. Today, we are going to talk about five things employers need to do for 2022.

Emily Martin:
Absolutely. Yeah.

Jennifer Strait:
We should introduce where we are. We are here at The Fish at Bemus Point, which is still open. Please come and visit. They're going to be open through at least the end of the year and I know Joe will put their daily specials up and we get to try all of the food soon because-

Emily Martin:
Yes.

Jennifer Strait:
... Joe's going to take pictures soon. We'll take the sacrifice and try some of the food for the pictures for their menu.

Emily Martin:
Yeah. Our first very remote location. Drove through some snow on the way here.

Jennifer Strait:
Yeah, absolutely. It's beautiful. It's the gorgeous view of Lake Chautauqua. Please come and visit.

Emily Martin:
Yeah. [crosstalk 00:00:52]

Jennifer Strait:
All right, let's dive into it.

Emily Martin:
All right, Jen. Since the last time we saw all of you, there certainly have been a lot of employment law updates, both at the state and the federal level.

Jennifer Strait:
Do we never not say that?

Emily Martin:
Yeah.

Jennifer Strait:
Or do we ever not say that, but we're-

Emily Martin:
It's just the way it is now.

Jennifer Strait:
Please, don't be frustrated with it. We are here to hold your hand and help navigate you through this process. Hopefully, we won't make this too long. We'll just give you the bullet points of what you need to know. You are in the best spot. You [crosstalk 00:01:20]

Emily Martin:
Yeah. A lot of the changes that is normal. Take a fact January 1st or sometimes toward the end of the year, going into 2022. We've put together a list of really the top five things that you need to do as an employer or an HR person before 2022 hits. The first one, Jen, which we've all just come to expect at this point is reviewing your wages because minimum wages are going up again into next year.

Emily Martin:
I'm sure, Jen, you guys have seen with clients, a lot of employers have already increased their wages this year because of all the labor demands and COVID. But in case you are still below these amounts, the new regular minimum wage is going to 13.20 per hour and the salaried minimum wage for most salaried positions in New York State is going to about $52,000, just under that. You need to make sure that those are adjusted by December 31st of 2021. Just as a disclaimer, there is some more nuanced stuff with tipped wages and things like that, that you want to make sure to reach out and ask questions about if that applies to you.

Jennifer Strait:
Let's talk about real quick on how if you are actually at the minimum wages right now and you have to raise the prices for the employees, how do employers let their employees know there's actual form that they have to sign off on, right?

Emily Martin:
Yeah. Yeah. If everyone remembers, there is that Wage Theft Prevention Act and a form that goes along with it. Whenever you hire an employee or you change their wage, you do have to have an employee sign off on that and notify them of their wage. Make sure that you're doing that. If you're using a payroll system like Complete Payroll offers, you might be able to create that form in there and store it in that system.

Jennifer Strait:
Yeah. We have the electronic employee folder in company documents system. You could actually just upload that and have them sign off on it. Everything's electronic. If you don't have that, then you would want that in their employee folder.

Emily Martin:
Yep. Yeah. Just some other notes, federal contractor wages are going to $15 an hour. That's a federal mandate. If you're a federal contractor, you need to increase your wages even more. Then there are some different rules for tipped wages too, for unfortunately people like The Fish here, where they have tipped wages and tipped employees. Make sure you reach out with questions about that as well.

Jennifer Strait:
Yeah. That can get a little complicated, but that's something that we could have a one-on-one conversation with or a two-on-one conversation. I suppose it's what we're doing.

Emily Martin:
Bring as many people as you want.

Jennifer Strait:
Yeah, absolutely. One of, I guess, the points that we need to remember and focus on because of minimum wage is going up and the yearly salary is going up, that's what affects the overtime as well, the threshold.

Emily Martin:
Yes.

Jennifer Strait:
Just be sure that that rate under that 52,000, if it's under that, that's where you need to pay overtime.

Emily Martin:
Absolutely. Yes, and we're happy to audit those qualifications for your positions as well.

Jennifer Strait:
All right.

Emily Martin:
All right, Jen. Number two, aside from reviewing wages, you also need to review your drug testing policies. If you're watching this and you're in New York State, we all know that marijuana was legalized this year. Just recently actually New York State issued more guidance on what that means for employers, and a big change is that you actually cannot do reasonable suspicion testing for marijuana use any longer.

Emily Martin:
Actually, if you want to potentially discipline or dismiss an employee for marijuana use, you have to observe symptoms or behavior that is really impacting their ability to do their job duties. This is a huge change for a lot of employers, even for post-accident, unfortunately. You won't be able to do the testing to prove that they're under the influence while at work. If you're doing any pre-employment drug testing, you would really need to remove marijuana from that panel as well. Not only do you have to review those procedures for new hires and post-accident, but also your policy and the handbook about when you can and can't test for marijuana.

Jennifer Strait:
Is there something that they would treat as alcohol? If there was an accident on site, could the employee be tested if they have alcohol in their system?

Emily Martin:
Yeah. The big difference between alcohol and marijuana is when you test for alcohol that's in your system, that means you're currently under the influence, and for marijuana, it does not mean that. Unfortunately, there's no testing to do that yet. Until that time happens, it's pretty subjective observations and things. What I would recommend is if you do suspect an employee is using drugs at work or marijuana specifically, you probably should reach out to a lawyer or a professional like myself to talk about how to deal with that before taking action.

Jennifer Strait:
Yeah, absolutely. I think it's because it's so new and the guidance is still continuing to come out from New York State. Your best bet is to talk to someone like Emily, just so there aren't any Department of Labor issues that come into play if the employee-

Emily Martin:
Yeah, claims later. Yeah.

Jennifer Strait:
Yeah, absolutely.

Emily Martin:
Discriminating for marijuana use is now illegal basically.

Jennifer Strait:
All right. Right.

Emily Martin:
All right. On that note, number three on the list of things to do is to review your handbook. A lot of these changes that were made this year require policy updates within your handbook, including that drug testing policy we were talking about. But this is also an opportunity to just take a look at the handbook, not only for compliance change reasons, but also for policy reasons that maybe you want to change or need to change just to make work better for your business.

Emily Martin:
One of the ones I think of, Jen, is the paid sick leave policy that everyone had to implement this year and the New York State requiring all employers provide pay time offer being sick. Review how that worked for you this year, whether you were doing an accrual or a dump system, maybe you combined it with an existing PTO policy, or maybe you kept it separate. This is the time to take a look at that and think about how that worked for you. Was it a huge administrative burden? Do you want to make any changes to that? Combine things, separate things, whatever it might be.

Jennifer Strait:
Yeah, and that's something that we can help with a complete payroll, both in our time keeping assistant and in our payroll system, because that can be very cumbersome to keep track of the accruals. If you're not doing the bank at the beginning of the year, which a lot of people aren't. They're doing the accruals because if there's an employee turnover, they want to accrue that. You and I were talking about what the minimum should be for that. I think New York State was putting out every 30 hour worked, you receive one hour paid sick time, but you suggest that they should be accruing that every hour they work. That number, whatever, that was 0.1, 0.34.

Emily Martin:
Yeah, technically, the ... Yeah. It's hard check.

Jennifer Strait:
We can do that math, yeah.

Emily Martin:
Technically, the law says for every even 15 minutes work, they should be earning time, which to me is a bit unreasonable. At least when your payroll processes, for each hour they work, it should be equivalent to them accruing what would be equivalent to 0.034 hours of sick time so they're earning each paycheck that they get. Yeah.

Jennifer Strait:
How do the employees know? Should that be on the paycheck?

Emily Martin:
Best practice would be to put it on the pay stub and have a report out to employees that way what they've earned, what they've used and what they have left.

Jennifer Strait:
Okay. So it's-

Emily Martin:
Or a self-service portal and a payroll system like the one that you guys use and letting employees access that to take a look at it at any time.

Jennifer Strait:
Right. Right. Not only should you do that for transparency purposes, but it's easier for you. People are already asking you and then you're trying to dig up what that number is and things like that. It's consistently available to the employees.

Emily Martin:
Yeah. The administrative burden of all these new changes just keeps getting bigger and bigger, so where you can automate through a system and have employees do things themselves is best. Then, Jen, other things in the handbook they have to be updated that we won't nauseate everyone by talking about a lot on this episode is things with COVID. The HERO Act has to be in your handbook.

Emily Martin:
If you're subject to a vaccine mandate, you'll probably need to put something in your handbook about that, which we'll probably do an episode on at some point coming up, and then things like remote work policies. If you still have employees working remote, you might want to consider that. All right. Number four. Number four is reviewing your non-standard employment situation. Maybe you have a high number of temps in your workforce. If you're doing a tempt to hire situation using a staffing agency, maybe using independent contractors, or maybe you currently use a PEO.

Emily Martin:
All those situations where there might be some advantage right now or there has been potentially of skirting some liability and responsibility for that staff, there's been recent federal changes in federal rulings that say the old Obama era of joint employer rules coming back, which means basically if you have the ability to exercise any rights over those people, from hiring and firing to controlling their work, in the eyes of the law, you're going to be seen as the employer.

Emily Martin:
All that liability that you might have been able to avoid before, you will not if there's employment claims now, or even bigger issue, wage and hour claims. If you have ... You might want to take a look at the cost of that compared to bringing those people in-house and some other pros and cons to it and maybe you consider bringing those people back in-house.

Jennifer Strait:
Here's the thing with PEO model too. If they're based out of state, it's so hard to keep up right now with the New York State changes and guidelines. If they're out of state, and I just speaking from experience by talking to people in the field, their current PEO companies are not keeping them up to date with New York State standards because they just don't know them. They should know them, but they don't know them and you're subjecting yourself to a huge liability there.

Emily Martin:
Yeah, absolutely.

Jennifer Strait:
It's really important to maybe look at your business in a different way, especially the past couple years.

Emily Martin:
Yeah, and even if you keep those relationships, just be a little bit more vigilant about making sure that those PEOs or temp agencies have practices that are compliant and best practice too, because if they make a misstep that could come back on you with time tracking or paying overtime or anything like that. Then also maybe consider having those people assign some of your employment policies as well since you're going to be subject to being accountable for them following them, but definitely something to consider or reconsider based on where everything is trending, which is really to hold the employers accountable.

Jennifer Strait:
Yeah, absolutely. Want to protect yourself.

Emily Martin:
Yes. That's the name of the game now. All right, Jen, so number five goes with that theme as well. But overall, this is a time of year to look back and reflect and consider a general provider review. Again, whether you're using a temp agency or a PEO, but also your payroll provider, your benefits brokers, consider whether those people are working for you, whether they're providing value, whether they're helping you.

Emily Martin:
Are they proactive? Especially now, if you're trusting a benefits broker to keep you compliant with ACA, your 401(k) provider to make sure all the notices are going out, whatever it might be, and they aren't, then you need to switch providers because they should be and they're making money off of you and they should be helping you.

Jennifer Strait:
Yeah, absolutely. They should be involved with not only the employer, but the employees as well and have access to employees being able to ask questions. Then that lives around all ... Everything that we've been talking about is creating that loyalty to the employees. You should not. As a business owner, again, you have lots of hats on.

Jennifer Strait:
You may have a 401 or a retirement plan in place for your employees, but when I talk to some people, they don't even know where it's with, because they just have it and they don't look at it, and maybe employees are contributing, but they're not reevaluating it. Why? Because it's lower on the priority list because of all these other changes. But again, it goes into a circle with creating that loyalty and those benefits and what is attracting employees to your business, as in making you different. It's just doing your homework and making sure that the providers that you have are benefiting you in your place.

Emily Martin:
Yeah. Yeah. I know, Jen, something I'm passionate about in my business with my clients and I know Complete Payroll is as well, we believe in providing you value and being proactive and letting you know what you don't know and what you need to watch out for, instead of waiting for you to get into trouble to help you or waiting for you to ask a question. That's really what would expect of all your providers, to be honest.

Jennifer Strait:
Right. You don't know you don't know. They should be the experts at each of those categories and keep you informed.

Emily Martin:
Yeah. Then two notes on the benefits, the ACA contribution amount that employers are required to contribute has gone down actually and going into next year. Make sure your benefits broker has told you that and you can adjust your contributions to the medical benefit for that reason. Then the 401(k) requirement for New York State. Starting next year, New York State is requiring all employers with 10 or more employees to provide a retirement savings plan. You'd be better off using a private provider, not New York State's plan. If you don't have one of those, definitely reach out. We definitely know some great providers that can set up a best plan for your business and get that set up.

Jennifer Strait:
Is it any retirement plan or is it specifically a 401(k)?

Emily Martin:
It's A New York State 401(k) plan. But if you have another type of plan that's similar, that will qualify to meet the requirement. Yeah.

Jennifer Strait:
Okay, so it'll qualify? Okay. Then when you say 10 or more employees, is that full-time equivalence or is it actual a head count?

Emily Martin:
It's probably head count. I'd have to look into that. Yeah.

Jennifer Strait:
Okay. Because this is-

Emily Martin:
It's a new law and still being clarified, for sure.

Jennifer Strait:
That is a huge change because 10 employees is a lot of our businesses. The small, medium-size businesses between 10 and 50, usually around Buffalo. That's something that we'll have provided information on. Again, we've been in the business now for a few years and we've done a lot of networking and connecting with the right people. Instead of you just Googling retirement providers, reach out to us. We want to facilitate those relationships and foster those relationships with you because these are the people that we believe 110% and-

Emily Martin:
Absolutely. Doing the right thing.

Jennifer Strait:
... we'll take care of you and your employees and do the right thing by you. Let us help you connect with those people.

Emily Martin:
Yeah. That 401(k) requirement is another administrative burden, and collecting that enrollment information and entering that into payroll and making the adjustments and reporting it out. Again, automating it through a better payroll system, if you're not currently with Complete Payroll or through other options that are out there makes sense too. We're happy to provide information on that.

Jennifer Strait:
I think people who are listening to this, it's like, "Is that going to cost me money?" Are there plans that they can enroll in that aren't going to cost the employer money, but they're providing a retirement plan that they can opt in or opt out of?

Emily Martin:
The New York State plan I don't think inherently explicitly has any costs associated with it. But there will be costs just through the administrative time of putting that information in. Nothing is free.

Jennifer Strait:
That's right. Yeah. Payroll systems, our payroll system can help automate that and save you the time. But it doesn't necessarily mean the company needs to pay a certain amount or even match a certain amount. There aren't any requirements for that, but you need to have an option for employees.

Emily Martin:
The cost of making errors is much more than a little cost to have you guys automate it and oversee it. The fines associated with that would be great. Yeah.

Jennifer Strait:
Awesome.

Emily Martin:
Great. That's it. The top five things-

Jennifer Strait:
I'm just looking at your screen. We were looking at the screen of the topics we were going to talk about and it just said her name ... The computer didn't recognize her.

Emily Martin:
That's all right. We have the top five things, we got through them. It's five things, but there's a lot within each one. If you guys have any questions following this video, please reach out. We're happy to help. It's an overwhelming time to be an employer and it doesn't seem like it's slowing down anytime soon, so we're here to help.

Jennifer Strait:
Yeah. Please reach out. Like she said, reach out to us, email us at unfilteredHR@completepayroll.com. I know it's going to be somewhere that Joe will put it. If you have any specific questions about any of these topics, we can, A, answer them for you, or if we have a lot of the same questions, we'll have another video that dives deeper into each subject. We don't want to overwhelm you or bore you with too much information. But if we're getting a lot of the same questions, we'll definitely do another video diving into those and we'll take your specific questions and answer them. Please, I encourage you to reach out to us with any questions or comments on that.

Emily Martin:
Yeah, or other topics that you'd like us to cover too.

Jennifer Strait:
Or if you would like to post us for our next video. Until next time, thank you so much for watching and we hope to hear from you soon.
Get The Newsletter
Bi-weekly on Thursdays. We compile HR best practices, labor law updates & other content to help you pay and manage your workforce more effectively.