From Office to Home: How to Successfully Transition Your Workforce to Remote Work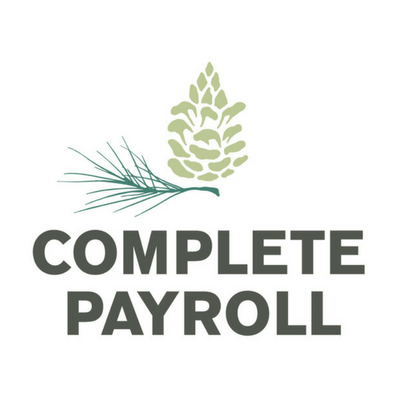 Written by Complete Payroll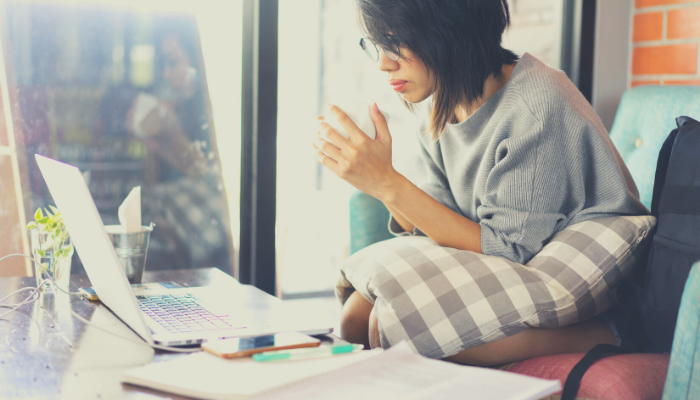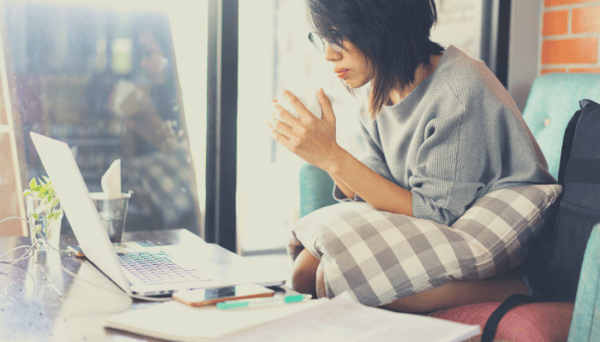 In the current COVID-19 world, statewide shelter-in-place orders have changed the way people work.
Moving from an office setting to remote work isn't just a temporary solution, however. Global Workplace Analytics predicts that by the end of 2021, 25-30% of the population will work from home at least a couple days a week even after the pandemic ends.
Necessity has opened a lot of businesses' eyes to the fact that many more jobs could be done remotely. In fact, it's estimated that 56% of all non-self-employed individuals could work from home as their jobs are compatible with remote work.
So how do you transition your workforce into working remotely? How do you maintain a culture of teamwork and communication when your workforce is not physically together every day?
Here are some best practices for transitioning employees to remote work in a way that builds a team instead of dissolving it.
Give Them the Supplies They Need
Until you are faced with the task of working remotely, it can be easy to take for granted the amenities of an office setting that make it easier to be productive. If your team is going from an office to home, it's important to take an inventory of what equipment they will need at home to replicate the focused atmosphere of an office.
This could be as simple as an ergonomic office chair or appropriate office supplies. Think of the things you have in your office that help your workforce do their job, and ensure they have access to those things at home as well.
Be Compassionate
Being an administration that shows empathy for its employees creates a culture of "buy-in" and productivity. However, cultivating this culture can be challenging, especially when working remotely and not seeing your employees on a daily basis.
To combat this, check in with your team on a regular basis. When you check in, ask them about their personal lives and their mental and emotional wellbeing. Don't be afraid to stray from the business-centered agenda.
Provide opportunities for your team to interact with one another virtually in a way that isn't necessarily about work. Host virtual social gatherings, happy hours or game nights that allow members to get to know one another on a personal level.
Show Them How to Take a Break
Breaks in the office usually come at a certain time (for example, lunch) and are clearly defined through the time structure of office life. Breaks are good in that they help an employee mentally and physically refresh, allowing them to take on more work with a renewed energy.
Breaks in remote work also should be encouraged and clearly defined, especially since remote workers are often more distracted by their personal lives around them in a home environment.
Remote workers often are attached to their computers to get their work done, so more frequent breaks should be encouraged to prevent fatigue. Define what a break at home might look like and how long it might last, and encourage them to refresh themselves regularly to increase productivity.
Have Trust in Your Team
One of the greatest challenges of transitioning from office to home for an administrator is letting go of the inherent control to know what your team is doing most of the time. It's easy in an office setting to check in and hold your team accountable.
However, remote work requires a different approach—trusting your team members to do what they need to do and avoiding being invasive in your approach to checking in with them and their work. Trusting your team and their work process actually makes them more productive in the long run.
Maintain Your Company's Culture
A staggering 47% of active job seekers cite company culture as their main reason for looking for a job. That means almost half of the American workforce values the culture of a company, and it can be the breaking point between staying with a company and looking elsewhere.
Even when transitioning from an office to remote work, maintaining the company's culture is vital but definitely more challenging.
With some creativity, companies still can maintain their culture even when working remotely. Provide your employees with an easy way to communicate with one another like a common chat app. Take the money you're saving in office leases and organize a regular in-person get-together like a company retreat. Offer incentives for productivity like gift cards and small gifts.
Provide the same kinds of opportunities for team building and socializing that you would in the office in a virtual way.
Transitioning your office into a remote workforce isn't impossible; in fact, we are living in an age when it never has been easier with the tools at our disposal.
It is essential to organize your team and keep them together with tools like Essential HR from Complete Payroll. Essential HR can keep everyone on the same page by offering communication applications and easy access to HR information.
Contact a sales rep today for more information on how Essential HR can help safely and easily transition your company from office to home with a free consultation and software demonstration.
Get The Newsletter
Bi-weekly on Thursdays. We compile HR best practices, labor law updates & other content to help you pay and manage your workforce more effectively.