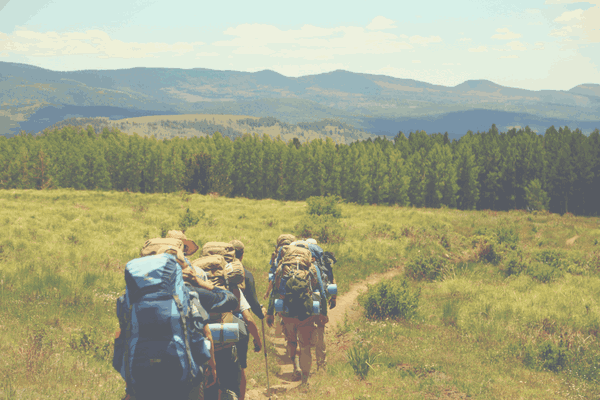 After the transition from traditional employee to self-employed individual, there is no greater transition than the one from a solo business owner to an employer of one. One moment you're responsible to yourself and for yourself. The next, you're not only strategizing for two, you're actually having to (gasp!) delegate.
But there's more to bringing on an employee than just thinking like a boss. In fact, the road to becoming an employer starts well before you ever start advertising for your newly-minted job opening.
Prepare yourself legally.
Anyone can start a business on their own, and in many cases there's no paperwork required before you can set out metaphorical shingle. When you plan to hire an employee, though, there are a few legal requirements that need to be thought through.
Get an Employer Identification Number
Before you hire anyone, you'll need an Employer Identification Number, or EIN. Many businesses without employees, including sole proprietorships, have an EIN for tax or banking purposes because it saves them from having to use their social security number as often. This, in turn, reduces opportunities for identity theft.
If you already have an EIN, great! If not, it's an easy process. Form SS-4 is used to request an EIN, and the instructions tell you which sections you'll need to fill out, depending on your circumstances. Even better, you can apply for your EIN online on the IRS website. The whole process should take only a few minutes.
Register as an employer with your state.
Once you have an EIN, you should be able to register with your state as an employer. This is so that you can pay for unemployment insurance and withhold state taxes for your employees. The exact process will vary a bit for each state, but in New York you'll visit the state's Business Express website and apply there. The average processing time once you've applied is just under a week.
Get workers' compensation coverage.
If your employee slips and breaks an ankle while working for you, you're on the hook for their medical bills, which is why employers are required to carry workers' compensation insurance.
You can get this through a wide variety of private (and in some states like New York, public) insurance providers, just as you would for other types of insurance for your business.
Side note: Complete Payroll can help you obtain worker's compensation insurance.
Insurance can be costly, and it's easy for an inexperienced employer to get taken for a ride, so be sure to call around for comparisons before purchasing coverage.
When you're ready to hire.
It can be intimidating to hire your first employee, but it can be helpful to think back on your own experiences with being hired. What kind of process would have made it helpful for you to find the best fit in a job?
Know what you really need.
The more specific your job description, the better off you'll be when you need to decide between two or more candidates for the job.
Lean hard on your network.
This is true not just because they can recommend qualified people, but because there's an excellent chance you know other business owners who have been through this process before. What did they learn? What would they have done differently?
Be honest.
Let candidates know that this is your first employee, and that you'll most likely be learning a lot about what that means on the fly. Some people will take that as a red flag and duck out of the application process.
Others will be excited about the opportunity to help shape a small business' culture and processes from the ground up. Truthfulness will help you find the right people for your business, not just for the job.
Be prepared for things to take longer than anticipated.
Advertising a position takes time. Applicants take time to respond. Sorting through those applications takes time. Getting in touch takes time. Scheduling interviews takes time … and all of this needs to happen while you're still, you know, running a business.
While you might have visions of setting up shop with your new employee in two or three weeks, there's an excellent chance it will take longer. Don't be so determined to stick to a schedule that you end up hiring the wrong person, because terminations take up even more of your time.
Onboarding and beyond
Once you've hired someone, the process is similar to a business of any size. You'll need to ascertain their authorization to work, get them set up to withhold taxes, and introduce them to the work they'll be doing. You can find all those forms on various government websites, or get them all at once in the NYS Employee Onboarding Kit.
Finally, don't forget to celebrate! This is a big step in the growth of your business, and one you'll always remember. There will be plenty of work to do tomorrow, both as a business owner and as a manager of an employee. However you grow, Complete Payroll will always have your back.
If you're hiring an employee, or think you might be soon, check out our comprehensive resource page, Employee Onboarding - A Complete Guide. This is a handy, tightly-packaged outline that presents all the critical hiring and onboarding elements in simple, chronological order.