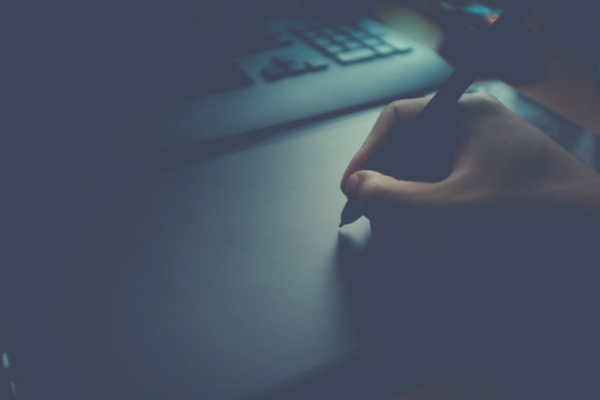 Every company in New York State is obligated to keep their workplace as safe as possible. There are many different ways to evaluate workplace safety. For example:
Are the employees safe from physical threats like old equipment or facilities?

Are there procedures in place to keep employees safe from environmental and physical risks that are part of the nature of the job?

Is the work environment free from environmental problems like mold, mildew, and excessive dust or breathable debris?

Are workplace policies effective at ensuring that employees have ample time to take appropriate breaks and time off?

Is the employee protected in the case of an accident, injury, or illness caused by something in the workplace?

How often are employees injured on the job?
These are, of course, just some of the questions that can help a company measure the effectiveness of their current safety policies. Here in New York, we follow both state and federal guidelines to ensure that we go to work in an environment that is physically safe. In addition to following the OSHA guidelines that are specific to our industries, we make sure we are compliant with the best practices connected with our specific industries.
Employers, managers, and supervisors also need to consider keeping their workplace free from sexual harassment as an equally important safety responsibility. When someone is on the receiving end of sexual harassment from a colleague, supervisor, or any other individual in the workplace, that person's workplace is no longer safe. This kind of sex-based discrimination is not only prohibited on a federal level by Title VII, but it also violates New York State law.

In fact, in 2018, when Governor Andrew Cuomo signed the 2019 state budget into law, he was also signing into a law a new series of requirements for companies to prevent and respond to sexual harassment in the workplace. Every employer in the state must abide by these three new rules:
Create a sexual harassment prevention and response policy

Provide a sexual harassment complaint form to all employees

Conduct mandatory training for all employees on an annual basis
Taking into consideration these new policies as well as the goal of all good employers to keep their workplace safe, what should decision makers, administrators, and executives do to reduce sexual harassment in the workplace? Here are 5 pieces of advice to effectively reduce the potential for sexual harassment within your company or organization:
#1: Those who are making sexual harassment prevention policies need to understand what sexual harassment is.
The only way to create good policy on any topic is having a rigorous and complex understanding of that topic. Sexual harassment is no different. Before trying to craft your company's policy, the decision makers should make sure that they are well educated on what is considered sexual harassment, as well as the best ways to respond to it.
For example, a manager who thinks claims of harassment come from women who don't like a good joke should not be the one making policy until that person understands sexual harassment better.
#2: Create a strong policy that clearly defines sexual harassment and the ways in which the company will respond.
Your company's policy should fulfill all of the requirements that the state has laid out in their new guidelines. Your policy should be clearly written in language that everyone within the organization can understand.
If you aren't sure how to create a strong policy or are struggling to adapt the model policies to the specifics of your industry or workplace, you can bring in consultants or talk to your payroll company about what services they can provide to get you in line with these new state rules. Complete Payroll now offers sexual harassment prevention policies, forms, and training that can be adapted by our HR experts to meet your needs.
#3: Follow the state guidelines that require you to provide a way for victims of sexual harassment to lodge a complaint.
It should not be difficult for victims of sexual harassment to come forward and let you know about the problem. The reporting process should be rigorous enough that there is no way for a complaint to be squashed by a supervisor who is the one harassing someone else. The form must be easily accessible and easy to read. Anyone lodging a complaint should be able to have a good idea of what the next steps will be and how the complaint will be handled before they file the complaint. This knowledge will make it more likely for any victims of sexual harassment to come forward.
#4: Appropriately investigate every complaint, maintaining professionalism and a desire to find the truth.
Your sexual harassment prevention policy will outline the procedure for investigating a complaint, but we encourage you to take it a step beyond the bare minimum requirements of an investigation. Remember that you are investigating an incident that is likely hurtful, embarrassing, and risk-laden for the complainant to make. You should proceed with caution, respect, and care. Everyone involved deserves the right to be heard, and the investigation should take into consideration the statements of the person filing the complaint, anyone who is being accused of sexual harassment, and any relevant witnesses.
Remember that in many situations, the only people who can confirm that sexual harassment occurred are the victim and the perpetrator, and so you don't want to draw a conclusion based solely on what two people said. There are many factors to consider, and your response should be measured, sincere, and designed with the goal of discovering the validity of the claim and how to respond to it.
#5: Build employee buy-in for your annual training process. Help them know why it's important.
Once you start requiring annual employee training, you may get some push-back from those who see it as a tedious or unnecessary task. They may see it as just another task to complete. Try to build buy-in among your employees by communicating the importance of sexual harassment prevention. Those who do not see themselves as at risk of being harassed, or those who do not plan on harassing anyone, may not be inclined to view the training as important.
However, you have the opportunity to demonstrate to those people what their role can be in recognizing, responding to, and stopping sexual harassment when it occurs. Just as everyone within a company needs to know the safety guidelines for the workplace, they also need to know about sexual harassment prevention.
If you have questions about New York's sexual harassment policy, we have answers. Click here to contact us today.