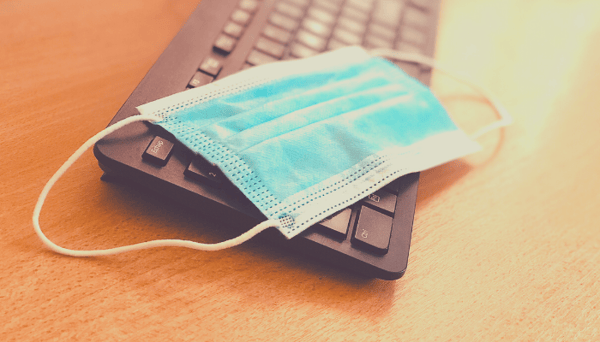 There is virtually no area of American life that the COVID-19 pandemic has not affected. Human resources and how they run have certainly not been immune to the impact it has had on how companies do business.
One such area that it has affected is the ability of companies to conduct background checks during the hiring process.
Due to closures and work-from-home orders that have been widespread since March, that means the workflow of HR has been affected, especially the process of pre-employment screening.
While the world seems to have stopped for the health and safety of its citizens, the truth is that it hasn't. In June, the U.S. saw a record job gain of 4.8 million jobs. While great for the economy, this wasn't necessarily easy for human resources to navigate.
While frustrating to those who work in HR, it's important to know the reasons for such an impact on the process of conducting background checks on new hires.
The Role of the Courts in Background Checks
The Fair Credit Reporting Act (FCRA) is the federal law that governs how companies conduct background checks. FCRA requires that companies use the most up-to-date information available, and that information is obtained through the courts as the keepers of the primary source documents of all criminal records.
With COVID-19, many courts have been either closed or limiting the number of employees that are there. That means that many of the courts' records have become inaccessible due to the pandemic. Because of this, there have been significant delays in the process of completing a background check, putting companies in a lose-lose situation at times.
With incomplete background checks, risky hiring decisions could be made; but on the other hand, companies can also lose interested candidates due to long delays.
You Don't Have to Sacrifice Quality
As we just mentioned, it's an almost impossible decision to make: Do you risk making a bad hiring decision due to subpar information? Or do you risk losing a great candidate for your team?
When time is of the essence, it is important to try for the best of both worlds. Not all screening companies are created equal. While they may promise a quick turnaround time, they may not use the quality sources for background data that you are looking for.
When looking at a background check company, be sure to ask:
How it has worked around closures and delays.
What data sources it uses outside of court records.
How it determines the quality of the background check it conducts.
A good company will be able to provide this information readily and tell you its plan to work its way around the delays caused by COVID-19. You don't have to sacrifice a quality screening for a quick turnaround time.
Delays Are Going to Happen for a While
As the pandemic progresses, courts are beginning to slowly reopen with restrictions in place. Those restrictions could affect the accessibility of the court records for members of the public. Most websites that offer court record information aren't necessarily the most up-to-date reflection of the court record that you may want to see when screening a candidate.
Keep in mind that court delays are going to be inevitable for the foreseeable future. Be cautious of companies that are offering you quick turnaround times and say they encounter no delays in the courts. Their lack of delays could mean they are not using reliable records to gather their information.
COVID-19 has put additional pressure on companies everywhere from keeping their teams safe and healthy to ensuring productivity continues to stay afloat. While court closures and the difficulty accessing records has created yet another obstacle for human-resources departments, working with the right partners when doing pre-employment screenings is essential.
Complete Payroll can help you figure out your best course of action with background checks using our guide on our website, "Employee Background Checks: A Complete Guide."
Looking for a reliable team to partner with to conduct your pre-employment screenings? We can help you there too.
Complete Payroll can help you through the inevitable delays while still providing quality information for your background check needs. Contact one of our team members to discuss how we can help you protect your business during COVID-19 and any time.
Get The Newsletter
Bi-weekly on Thursdays. We compile HR best practices, labor law updates & other content to help you pay and manage your workforce more effectively.