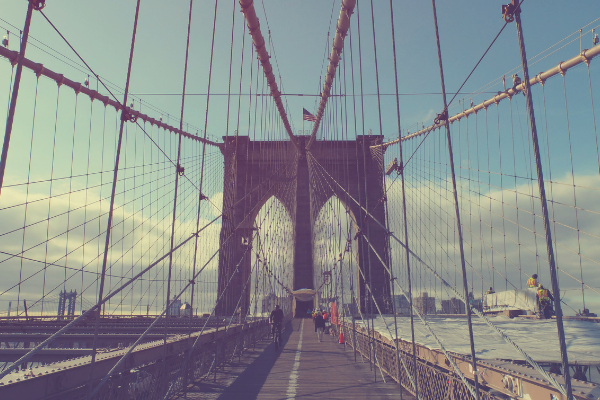 Preventing sexual harassment in the workplace is not just an ethical responsibility of good employers, but it is also a legal requirement for every employer in New York State.
In addition to Title VII, the federal anti-discrimination statute that prohibits sexual harassment, New York employers are obligated to follow prevention policies that were signed into law by Governor Cuomo in the spring of 2018. There are three key components to the new law:
Employers must establish a formal sexual harassment prevention policy and share it with all employees.





The policy must also include and share a complaint form with employees that can be used to file formal sexual harassment complaints.





Employers must also provide mandatory sexual harassment prevention training to all employees on an annual basis.
Implementing these three policies is going to look different for each company in the state, depending on what policies are already in place. Some companies with already established policies and rigorous sexual harassment prevention training programs will need to make small changes to ensure everything is in line with the new state policies, whereas companies that haven't spent much time or resources on sexual harassment prevention have a lot of changes and updates to make.
What does your company need to do to be compliant with these New York State laws?
Evaluate your current policies and training modules.
Your first step is going to be to gather together the policy makers within your company, as well as any documentation you currently provide to workers and management alike that relates to sexual harassment in the workplace. Do an evaluation of what policies you currently have in place. Some questions you should ask:
Do you currently have a posted, distributed, and otherwise accessible policy that meets New York State requirements? State law dictates that your policy must:
be consistent with the Department of Labor and Division of Human Rights

list examples of prohibited conduct and behavior so that employees can understand what does and does not constitute sexual harassment

inform every employee with information about both federal and state statutory provisions concerning sexual harassment

explain remedies that are available to sexual harassment victims

state that the company is also be obligated to follow other applicable local laws
include a complaint form

describe the procedure of how complaints will be investigated confidentially and in a timely manner

ensure due process for all parties

provide information about employee rights of redress and all available forms for adjudicating complaints (both administratively and judicially)

communicate clearly and effectively that sexual harassment is considered employee misconduct

define sanctions that will be put in place for any individual who engages in sexual harassment, as well as against any supervisor or manager who knows about and allows the behavior to occur

clearly communicate that retaliating against someone who documents a sexual harassment complaint is unlawful, as is retaliating against anyone who testifies or assists in the investigation of a complaint
Update All Policies or Create New Ones
Once you know where the gaps are in your existing policies, you can begin to craft new ones. New York State is providing guidance on how to create your legally compliant policy, your sexual harassment complaint form, and your mandatory employee training course.
Using the provided models, you should be able to establish new and effective policies to reduce sexual harassment in the workplace and maintain compliance with state law so that you are not open to hefty fines and lawsuits.
Implement New Policies
You will need to introduce your new policies to all employees, regardless of their role in the company. Every employee will need to complete annual sexual harassment prevention training, and your first training can include the rationale for these changes.
You may experience some push-back from employees who are not excited about additional training, but try to create a workplace culture that recognizes the need for this kind of information. If you can demonstrate a strong connection between good policies and a safer workplace, you should be able to facilitate a higher rate of employee buy-in and ownership. Everyone has a role to play in preventing sexual harassment in the workplace.
What If You Run Into Problems?
If you are unsure of how to evaluate, update, or implement these new policies in your company, we are here to help. Complete Payroll can provide consultations and training for your decision-makers, as well as a complete evaluation of your current system. We can even craft complete training modules and policies that are specific to your company or organization and will stand up to the rigorous state requirements.
New York State is working hard to ensure that every company can implement these policies effectively, but bringing in workplace policy and documentation experts like Complete Payroll can help alleviate the stress and time commitment that you would otherwise need to make to complete this process from start to finish.
Don't hesitate to get in touch with us to learn more about how Complete Payroll can help you get your workplace prepared for these important and significant changes.