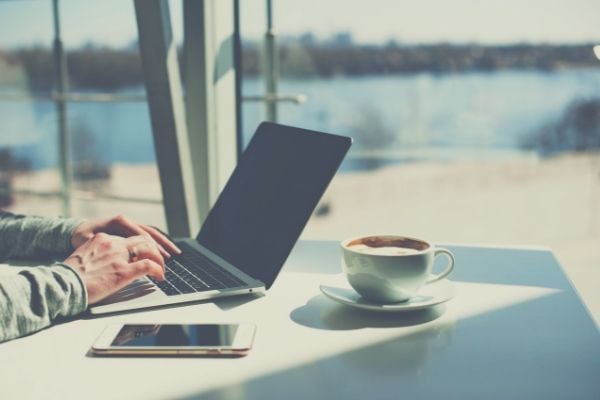 In one of the worst cases of government corruption, U.S. Congressman Randy "Duke" Cunningham pleaded guilty of receiving nearly $2.4 million in bribes from defense contractors. Investigators uncovered a "bribe menu" detailing how much was received for various contracts, including $16 million in contracts in exchange for a $140,000 boat.
The disgraced Congressman, who received 8 years in federal prison, said at the time of his resignation, "The truth is I broke the law, concealed my conduct and disgraced my office. I know I will forfeit my reputation, my worldly possessions -- most importantly the trust of my friends and family."
The Introduction of the Copeland Act
The Copeland (Anti Kick-Back) Act, named for Senator Royal S. Copeland, was introduced in April of 1934 in order to protect employees from unscrupulous employers. A Senate subcommittee on crime reported that 25% of the federal money given to employees was actually returned to the employing contractor or subcontractor as a kick-back. Both houses of congress quickly passed the bill, S. 3041, without debate and President Franklin D. Roosevelt signed the bill into law on June 13, 1934.
The Federal Anti-Kickback Statute
The stipulations of the Anti-Kickback Statute, as codified in 42 U.S. Code Section 1320a-7b, state:

No "remuneration, in cash or kind"
Can be offered, solicited, accepted, or received
Willfully and knowingly
In order to induce or provide patient referrals; business referrals; or referrals related to purchasing, leasing, or ordering goods, services, facilities, or items.
If payment will be made, in whole or in part, through any federal healthcare program such as Medicaid or Medicare
The Anti-Kickback Act of 1986
In 1986 the government modernized and closed loopholes to previous statutes with the Anti-Kickback Act of 1986, 41 U.S.C. § 51 et seq. The Anti-Kickback Act of 1986 is intended to be a more useful prosecutorial tool with expanded definitions of prohibited conduct. The statute applies to a broader range of persons involved in government contracting and subcontracting. According to the Department of Justice, under these statutes, prosecutions must establish:
Prohibited conduct--the Act prohibits attempted as well as completed "kickbacks," which include any money, fees, commission, credit, gift, gratuity, thing of value, or compensation of any kind. The act also provides that the inclusion of kickback amounts in contract prices is prohibited conduct in itself.
Purpose of kickback--The Act requires that the purpose of the kickback was for improperly obtaining or rewarding favorable treatment. It is intended to embrace the full range of government contracting. Prior to 1986, the "kickback" was required to be for the inducement or acknowledgment of a subcontract.
Covered class of "kickback" recipients--The Act prohibits "kickbacks" to prime contractors, prime contractor employees, subcontractors, and subcontractor employees. These terms are defined in the Act.
Type of contract--The Act defines kickbacks to include payments under any government contract. Prior to this legislation, the statutes' applicability was limited to negotiated contracts.
Knowledge and willfulness--The Act requires one to knowingly and willfully engage in the prohibited conduct for the imposition of criminal sanctions.
Penalties under The Copeland Act
The price for not being compliant with Anti-Kickback statutes can be devastating. According to the NYCriminal Defense, "Defendants who are convicted could face fines up to $25,000 per violation and could face a five-year prison term for each violation. Civil monetary penalties and exclusion from federal programs are possible, including civil assessments of up to three times the amount of the kickback."
Proving Compliance with Anti-Kickback Statutes
The government requires weekly statements of compliance from all contractors and subcontractors working on federally funded projects. The Department of Justice does provide compliance assistance, including the preparation and submission of payroll reports.
But the best way to prove compliance of the Copeland Act and Davis-Bacon Act is to keep meticulous records and documentation of all payroll activity. Make sure your payroll service has the necessary knowledge and experience to deal with Federal regulations.
Feel confident with your payroll processes with Complete Payroll. We have an in-depth understanding of the basic hourly and wage requirements, newly passed legislation, and changes that are on the horizon. Regardless of your payroll needs, Complete Payroll has you covered.