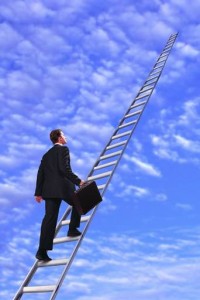 Every company wants to achieve sustainable growth, and more companies are realizing that workforce planning plays a crucial role. Many HR departments today are discovering and focusing on their vital role in sustainability, through hiring the right people and by generating direct and measurable benefits for the entire organization. HR can lead other departments toward greater sustainability by:
Hiring in support of company values. What's important to your company? Innovation? Compassion? Team spirit? The people you hire should align with those values, and this will increase your retention rates.
Building potential leaders within your organization. If you want your company to grow, your employees need to, also. Invest in their professional development. If they match your values and they know you want them to improve and increase their skills and knowledge, they'll picture themselves staying in your organization.
Promoting from within. When leadership positions open up within your organization, you have the choice to promote from within or bring someone in from the outside. If you've hired the right people and invested in their professional development, then the person you need could just be down the hall.
Creating a long-term leadership solution. To create a "talent pipeline" for your organization, start working with colleges and universities to create internship opportunities and a mentoring program. You can position your company as an industry thought-leader, and hopefully you will identify young professionals that can be brought into the company.
Measuring employee engagement. Does your company take care of your employees? Research has shown that not only will employees stay at a company if they're treated well, but it creates a "halo effect" that sheds a positive light on many other aspects of the company. Supported employees will be more loyal and highly motivated, which leads to higher productivity, greater efficiency and increased customer satisfaction.
Renegotiating the workforce model. The new workforce has a different perspective on the definition of success. HR will need to lead the way in recalibrating the "contract" between employers and employees and continuously negotiating how work gets accomplished.
Remember, your employees define your organization. If you want your company to grow and be a leader in your field, you need to develop, nurture and train your employees so they can be leaders in theirs.
At Complete Payroll Processing, we are experts at helping our clients manage their payroll and personnel more effectively. In fact, we are a leader in HR outsourcing in Western New York, for many different firms across the region. If you'd like more information on our HR or payroll services, please give us a call at 888.237.5800. We are happy to help you!