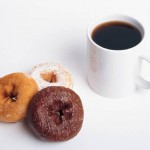 These days, many companies are working with staffing agencies and using other contract employees over longer periods. What have you done lately for your temporary employees to motivate them and make them feel like they're an important part of your company?
They deserve appreciation for their efforts, as much as your permanent employees do. But unlike traditional employee incentive plans, short-term employee incentives should focus on immediate, achievable goals. Here are a few that are easy—and inexpensive!—to implement.
Celebrate small achievements with small tokens of appreciation. Give a set of movie tickets or a coffee shop gift card to short-term employees who go above and beyond or complete a project successfully.
Give temporary employees a small discount on the products or services you sell.
Create a VIP parking spot. Reserve one of the best spots in the parking lot for short-term employees who have done something outstanding. Offer the spot to a different temp each month.
Allow short-term employees to take family days if you allow your full-time employees to do the same. For those days when kids may be off school, but parents may not be off of work, allow them to work from home. Or allow them to leave early without penalty for school events like conferences or concerts.
Say "thank you." Leave a handwritten note at a temp employee's desk telling them 'thank you' for a job well done. Then be sure to follow up with a letter to their agency. This will give the temp a personal and professional boost. Always make sure you include your short-term employees in office-wide or team activities. For example:
Bring in a few dozen bagels or muffins on occasional mornings. It's a small gesture that everyone will enjoy and a simple, low-cost way to show your appreciation.
If short-term employees are on a mixed team with full-time employees, make sure they are included in any team or group awards.
Hold an event for no reason and include your temporary employees. Come up with a themed event if there isn't a holiday to celebrate, like Crazy Hat Day, Favorite Sports Team Day, Ugly Sweater Day.
Just like your full-time employees appreciate recognition, when you make sure short-term employees feel recognized and included, you'll be rewarded with higher performance and a more positive workplace. And offering strong incentives to your short-term employees can also give your company a good reputation, as a positive place for temporary or short-term employees to work.
Complete Payroll Processing proudly serves Buffalo, Rochester, Syracuse and most of New York State. If we can help you with your payroll processing, please do not hesitate to give us a call. Find out more about CPP's services.
888.237.5800