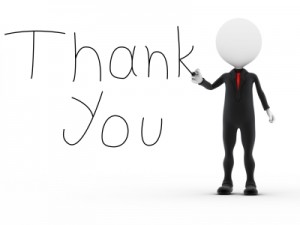 Temps often get ignored because they are only at an organization for a short period of time. As a manager, you might find that it's hard to motivate them – even though they are there to do an important job. And since they're paid through a placement or staffing firm and not your organization, rewarding them can be tough.
Many temporary workers are hired during the holiday season. And since it's that time of year, you might already be planning on rewarding your full time staff. So what can you do for your temporary staff? You just need to get creative!
Here are a few ideas that will boost morale, improve productivity and help your short-term staff feel more appreciated.
Say thank you. Oftentimes we forget that the most important gift we can give someone is a simple pat on the back or a kind word of thanks. Short-term employees may think that what they're doing is mundane or doesn't contribute to the greater good. Making them feel valued can go a long way.
Offer small tokens of appreciation. Give out gift cards for the movies, a restaurant or even the local car wash.
Bring in breakfast or lunch and invite everyone. Relaxing and enjoying a meal with the whole team can help break the ice and improve camaraderie amongst all workers. Another idea is a mid-afternoon pick-me-up such as bringing in coffee.
Have a contest. Have your temporary team compete to win prizes. Offer a bonus to the first few people to complete their work to a satisfactory level.
Offer temporary employees their turn to voice their opinions. Have a suggestion box or an exit interview to find out what they think about your company, how things are run, etc.
Offer temp-to-hire opportunities. A temporary worker probably doesn't want to stay temporary forever. He or she may be trying to get his/her foot in the door. Creating ways for a temp to become full time will give him/her a goal to strive for.
At Complete Payroll Processing, we are committed to helping our clients manage their businesses more smoothly. That's why we share management best practice tips each month. If you have a question that you'd like us to answer in our blog, please post it below in the comments section. Thank you!
---
Photo courtesy of freedigitalphotos.net