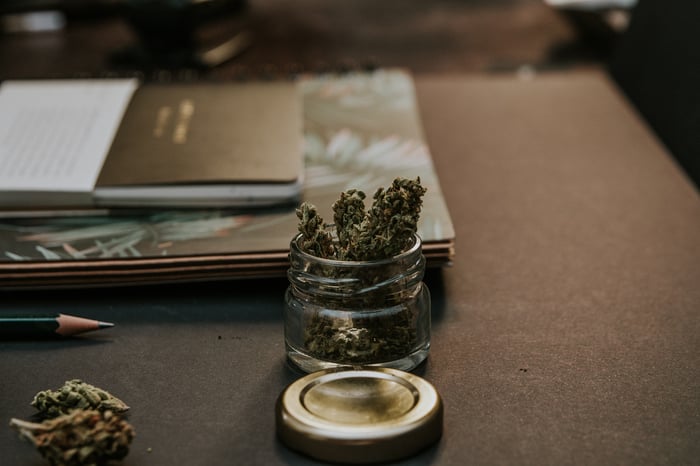 Things are about to change for a lot of HR departments across the state of New York. Gone are the days when THC on a drug test could result in expulsion from the workplace. In March, New York became the 15th state to legalize recreational marijuana when Gov. Andrew Cuomo signed the Marijuana Taxation and Regulation Act (MRTA). The new multi-billion dollar New York market is expected to be one of the largest in the U.S., according to Forbes.
Broadly speaking, the law makes a point of establishing several points, including:
Repeals marijuana prohibition for anyone over 21.
Expunges past marijuana-related convictions, in addition to providing millions in tax revenue for investment in communities that were historically burdened by disproportionate drug arrests.
Adds "consumption of marijuana" as a protected and permitted recreational activity to NYLL 201-d, thus preventing employers from punishing employees with termination, demotion, or other negative consequences for smoking marijuana.
Establishes implications for 2014's CCA, so employees may now be permitted to consume marijuana in the workplace under certain conditions (including a valid prescription).
Allows employers to prohibit marijuana "impairment" on the job, requiring the use of an "impairment test" in order to take action against employees who are intoxicated in the workplace.
This new law, however, does not mean that marijuana will be available at your local bodega next weekend -- it will still be several years before a state committee agrees on commercial regulations and issues licenses so legal sales can take place.
Below, we'll take a look at the changes your human resources department should take into consideration when revising standard practices and procedures around the new law.
How does this impact HR departments?
What Does "No Adverse Action" Really Mean?
While 2014's Compassionate Care Act (CCA) had already legalized the use of medical marijuana for New York workers, the legal side of things remained murky and complicated — actual use of the plant was still prohibited. The amendment to NYLL 204-d untangled the legal knots left by the CCA, and employees are now allowed to consume marijuana — prescription or not.
More specifically speaking, MRTA makes it permissible for adults 21+ to use marijuana and prohibits employers from imposing penalties based on that use — it does so by amending New York Labor Law 201-d. This amendment adds marijuana use to the list of protected, off-hours recreational activities (alongside alcohol and tobacco).
There are a number of implications resounding from this law. For instance: because THC is detectable in the human body for around 30 days, employers are effectively barred from terminating an employee over a marijuana-positive drug test alone.
That doesn't mean employers have their hands tied, however. They can still consider cannabis use a violation of company policy if:
It takes place during working hours (without a prescription).
It takes place on the employer's premises.
It creates a material conflict of interest related to the employer's secrets, proprietary information, or other proprietary or business interest.
How Will Medical Marijuana Function in the Workplace?
You're probably wondering: what about employees who have a medical marijuana prescription? Are they allowed to light up in the cubicle or on the job site now?
Not quite.
While employers are not allowed to bar employees from utilizing doctor-prescribed cannabis, they can do a few things to make it more difficult for the employee (while keeping their premises clean of that signature smell).
MRTA doesn't do anything to require employers to allow or accommodate employees using or even possessing marijuana on the physical premises. In other states such as Washington and California, courts have favored employers who fired employees for smoking on the premises — though there is often a gray area when an employee is considered disabled.
The New Impairment Test
One of the most significant tools employers have in their toolkit when dealing with marijuana in the workplace is the "impairment" rule. This is the exception that allows employers to forbid employees from coming to work impaired by the effects of marijuana. If HR desires, it may remain a terminable offense.
This is where things get a little trickier.
It's not easy to verify that someone is impaired by marijuana. As we discussed, employers cannot simply order a drug test alone, as it may only indicate that the employee used cannabis off-hours. Meanwhile, lack of focus or slower-than-usual movement can be signs of another medical condition or medication (ADHD or pain medication, for instance).
Employers are allowed to conduct a test on employee functioning, however, if the employee appears "impaired." Here, "impaired" legally means:
The employee "manifests specific articulable symptoms while working, that decrease or lessen the employee's performance of the duties of the employee's job description."
Such symptoms "interfere with an employer's obligation to provide a safe and healthy workplace, free from recognized hazards, as required by state and federal occupational safety and health law.
Unfortunately, the law declines to provide examples of "specific, articulable symptoms." But if we were to draw from laws in other states, it can be reasonably inferred that the following symptoms are acceptable signs of impairment:
Unusual changes in speech
Irrational or unusual behavior
Carelessness that has or could result in injury
Loss of physical dexterity
Improper use or negligence of safety equipment
Disregard for one's own safety, or the safety of others
Loss of coordination
Accidents resulting in property damage
Problematic demeanor
Manufacturing disruption


Don't Miss the Possible Exceptions
Despite all the new protections for cannabis use, it's still not completely without risk for employees to smoke off hours. There are several exceptions that may allow employers to terminate an employee for cannabis use if the necessity arises — most notably if adverse action is required "by state or federal statute, ordinance, or other state/federal mandate."
Meaning: if there are other state or federal laws that preempt the MRTA.
It's especially worth noting that marijuana is federally recognized and prohibited as a Schedule I Controlled Substance (alongside heroin and methamphetamines), and technically, workers in the 15 states that have legalized it are still vulnerable to federal law. That said, the precedent suggests that any chance of legal success based on federal law is unlikely.
Because of the CSA, the courts are not quick to support employers who terminate employees for cannabis use. The legal theory behind this is that the Controlled Substances Act doesn't say anything about employment, and therefore does not preempt the MRTA.
An example of a law that preempts MRTA, however, is OSHA's General Duty Clause requiring employers to provide a safe workplace. At the current time, courts haven't found a conflict between OSHA and employment-related marijuana laws. But the General Duty Clause still opens the door for termination if employees under the influence of marijuana engage in behavior that conflicts with a workplace that is "free from recognized hazards that are likely to cause injury or death."
There is another exception for companies that work on federal contracts, but only if marijuana use by employees would cause the company to lose the federal contract or be in violation of federal law.
How Should Human Resource Departments Establish Standard Operating Practices for Cannabis Use?
So, what do all these changes mean in terms of a human resources department? There are a number of steps that should be taken immediately in order to assure compliance with MRTA and establish a standard practice revolving around cannabis use. These include:
Remove Any Non-Compliant Drug Test Policy from the Employee Handbook
Remove or revise any existing drug test policies so that your protocol falls in line with the new laws. Be sure to provide the new policies in writing for employees. Remember that some employees will fall under different standards than others, and some may still be prohibited from cannabis use in certain circumstances (for instance, drivers must adhere to Department of Transportation standards).
Establish New Marijuana Policies
With the old policies removed, you'll need new policies and procedures in place. MRTA doesn't remove all employer agency in marijuana use regulation. It's recommended that employers still include rules such as:
Employees are prohibited from coming to work inebriated or impaired.
Employees are still prohibited from use or possession of marijuana on site.
Employees are prohibited from using company equipment in the consumption of marijuana
Employees are prohibited from using cannabis in any way that prevents the timely completion of their work.
Retrain Supervisors and Other Authority Figures in Cannabis Protocol
Because the rules have changed, the figures that enforce the rules will need to relearn them. Most importantly, supervisors should know how to document suspected workplace marijuana use (simply noting paranoia, slow movement, or disorientation isn't enough — these can be signs of other medical conditions or medication side effects).
Supervisors should document any and everything about the encounter with an employee suspected of workplace inebriation, but only under the condition that the odd behavior or action is creating work-related issues. If the employee isn't suffering performance issues, there is little ground to stand on. After documenting the situation, supervisors are then able to administer an inebriation test.
Improve Your HR Decision-Making With Complete Payroll
Complete Payroll is the human resource organization that recognizes humans are more than just resources. Let us help you improve your human resources program, payroll accounts, and more.