Legal Pitfalls To Avoid When Hiring Seasonal Employees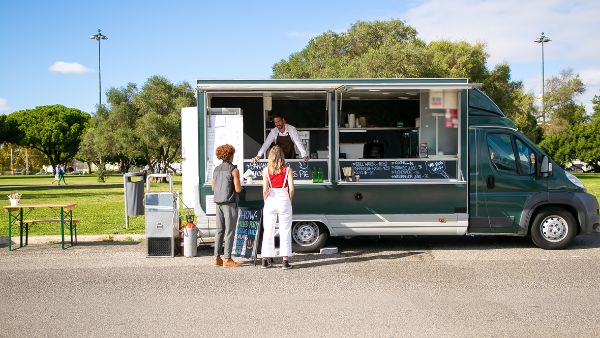 If your business relies on seasonal employees to keep your busy season manageable, there are several ways you can leave yourself open to legal issues if you're not fully aware of how to deal with this type of workforce. While seasonal employees are not eligible for certain benefits and aren't protected by the law in all of the same ways a regular employee is, there are still legal pitfalls you need to avoid in order to avoid some damaging and financially draining consequences.
Some things to consider when hiring a seasonal workforce include:
1. Know the Difference Between Employee vs. Independent Contractor
Because of the time limit on a seasonal employee's stay with your company, it might seem like instead of hiring them on as full-fledged employees that you would instead classify them as independent contractors. However, doing so opens you up to a whole host of legal liability issues. Before you classify them as independent contractors, make sure you are fully familiar with the legal parameters that would allow you to classify them as such. Different states have different legal requirements in hiring contractors when it comes to wage and hour requirements and benefits. Make sure you understand your state's requirements and classify your employees accordingly.
2. Know the Rules Surrounding Minors
Depending on the industry, minors - that is employees under the age of 18 - may make up a bulk of your seasonal workforce as students take on summer or holiday jobs while out of school. If you hire minors, make sure you know the law as far as how many hours minors can work outside of school hours. For example, in New York, minors under 18 may not work more than 8 hours a day, 6 days a week. If the minor is between 14-15 years old, they may not work more than 40 hours a week, and 16-17-year-olds may not work more than 48 hours. This time limit applies only when school is not in session.
3. Make Clear the Expected Duration of Employment
Most seasonal employees are well aware that their employment is temporary and may be terminated when the busy season is over. However, make sure you are clear in these expectations. Make sure to let seasonal employees know both verbally and in writing that their employment has a limited duration. This will clear up any confusion and leave you in good legal standing at the end of your busiest season.
4. Know Your Overtime Exemptions
Like full-time employees, most seasonal employees also qualify for overtime pay if they work beyond 40 hours in one week. However, a lot of overtime exemptions apply to businesses that see an influx of seasonal employees every year. These types of businesses include amusement and water parks, summer camps, and some conference centers. Make sure you understand the overtime laws and exemptions that apply to your specific type of business.
5. Review Benefit Requirements
Under federal law, employers are not required to offer seasonal employees the same benefits they offer their full-time employees. One exception that may apply to a portion of your seasonal employees is offering health insurance under the Affordable Care Act for employees working more than 30 hours for a period exceeding 120 days. Review your benefits policies and ensure you are within the law when it comes to offering benefits to seasonal employees to avoid legal consequences.
Remember Seasonal Employees are Regular Employees
Their employment has a definite expiration date, but besides FMLA (which requires 1250 hours of work in a 12-month period), all of the same laws that govern employees apply to seasonal employees as well. This includes laws that prohibit harassment, discrimination, and retaliation. Any kind of allegation from a seasonal employee should be dealt with in the same manner as a full-time employee. To help guard against this, be proactive and make sure all of your managers are thoroughly trained in the laws and regulations when it comes to employees and make sure they understand all of them apply to seasonal employees as well.
For more up-to-date information to help you with your seasonal workforce or for any other topic relating to your HR department, visit Complete Payroll's blog. We have hundreds of articles on relevant topics that can help guide you as you make decisions for your business.
Get The Newsletter
Bi-weekly on Thursdays. We compile HR best practices, labor law updates & other content to help you pay and manage your workforce more effectively.