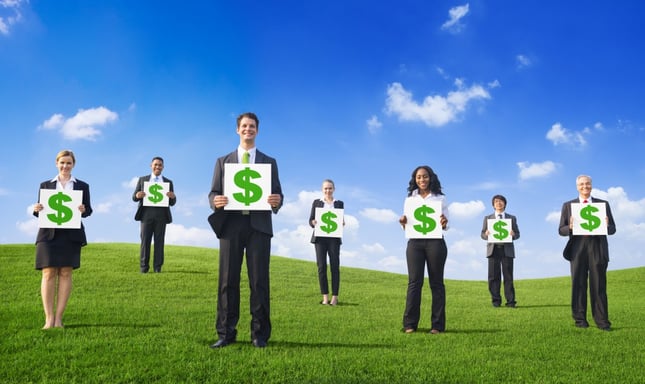 Have you ever stopped to consider how much it costs to employ someone? Yes, there are the obvious costs like salary and benefits, but there is so much more built into the cost of employment. Here's an overview:
Recruiting Expenses
To find the right people, a company has to spend money on advertising and outreach, or hire a reputable, experienced staffing agency. And the man-hours required for internal staff to find qualified people who also fit into the company's culture can add up.
Employment Taxes
Employers pay for federal and state taxes including Social Security, FICA, unemployment and Medicare taxes in addition to workers' compensation premiums.
Benefits
Typical benefits like life insurance, health coverage, disability insurance, dental plans and retirement cost thousands of dollars per employee. They require actual spending by the employer. If you're curious to know how much employment taxes and benefits add to a salary, calculate a figure between 1.25 to 1.4 times the base salary.
Office Space
Unless you have staff that is always on the road, workspace counts. The rent per square foot varies depends on the building and whether employees have an office, a cubicle or another arrangement. But add in the cost of furniture and your workspace can cost anywhere from 500 to a couple of thousand dollars.
Office Equipment
Your basic office equipment, a computer and telephone, will include software, upgrades and other updates. Employers may have to pay for installation. This can cost thousands of dollars over the course of employment. Uniforms and safety equipment add to the total, too.
Training and Development
Over the course of just 2-3 years, most employers probably spend 10-20 percent of an employees' salary or more in onboarding, training and development
Employers pay a lot more to employ a person than what he sees in his paycheck. That's not to say that you shouldn't offer a competitive salary, competitive benefits package, or offer an annual cost-of-living raise. But knowing how much you are actively investing in an employee is extremely important when you're calculating overall value. If you need help with your salary, payroll or benefits, please give CPP a call today. We can help.