Approximately 90% of small businesses in the United States offer no retirement benefits to their employees. Mike Schifferle (Value Point Associates) and Bill Ochocinski (Apollo Wealth Management) sat down with our own Joe Peluso to discuss why, and how a multiple employer plan (MEP) makes retirement benefits accessible to businesses of all sizes.
Topics Covered:
90% of small businesses offer NO retirement benefits whatsoever.
Why Don't Small Businesses Offer Retirement Benefits?
How can a Multi-Employer Plan (MEP) Make Retirement Benefits More Accessible to Small Businesses?
Why is Having a 401k Important?
How Much Does the Average Employee Need to Save to Safely Retire?
Importance of Belonging to an Association With a Financial Advisor.
A Financial Advisor Can Keep You Level-Headed.
Social Security Just Won't Be Enough to Comfortably Retire
The Retirement Problem is also an Unemployment Problem
How Much Does it Cost to Join An Association?
The Difference Between Setup Fees and Dues when Joining an Association
Tax Incentives for Small Businesses Who Offer Retirement Benefits
There are NO Exit Fees if You are Unhappy With Value Point
How Does the Setup Process Work?
Watch the Full Episode:
|

Contact Mike Schifferle (Value Point Associates):

Web: valuepointassociates.com
Email: MSchifferle@valuepointassociates.com| Phone: 844-887-6468, ext. 706

Contact Bill Ochocinski (Apollo Wealth Management):

Web: apollowm.com
Email: billO@apollowm.com| Phone: 716-783-1610
Thank you to our hosts: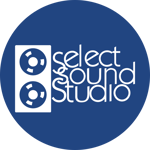 This episode was recorded at and produced by Select Sound Studios in Kenmore, NY.
Thank you to Bill, Peggy, Kevin, and Fred for opening your space to us, and for all of your hard work in producing this episode of PeopleWork.