NYS Paid Family Leave Extending to Include Care for Siblings
Written by Joe Peluso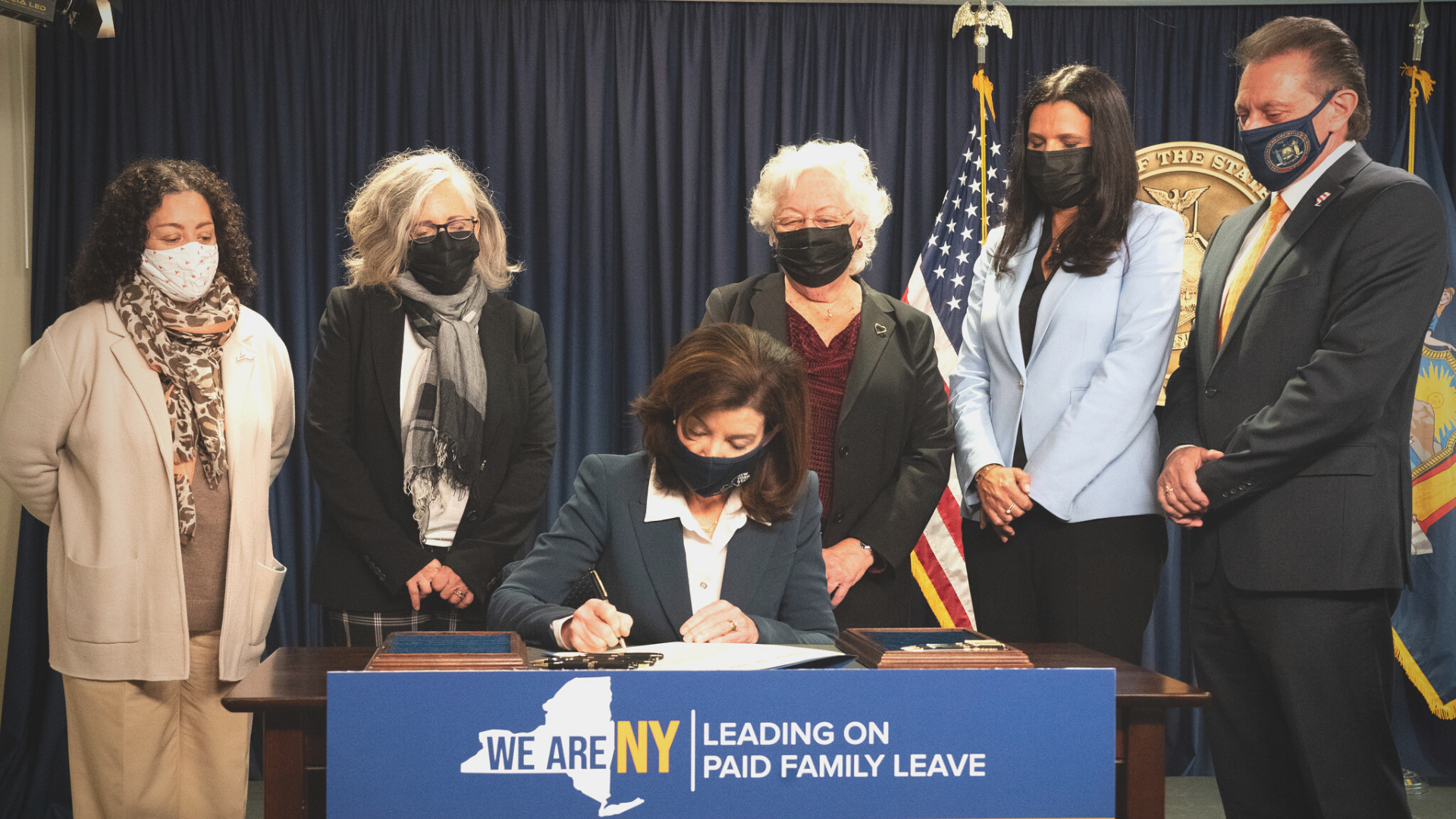 Starting January 1, 2023, New York State Paid Family Leave will expand to include care for a sibling with a serious illness.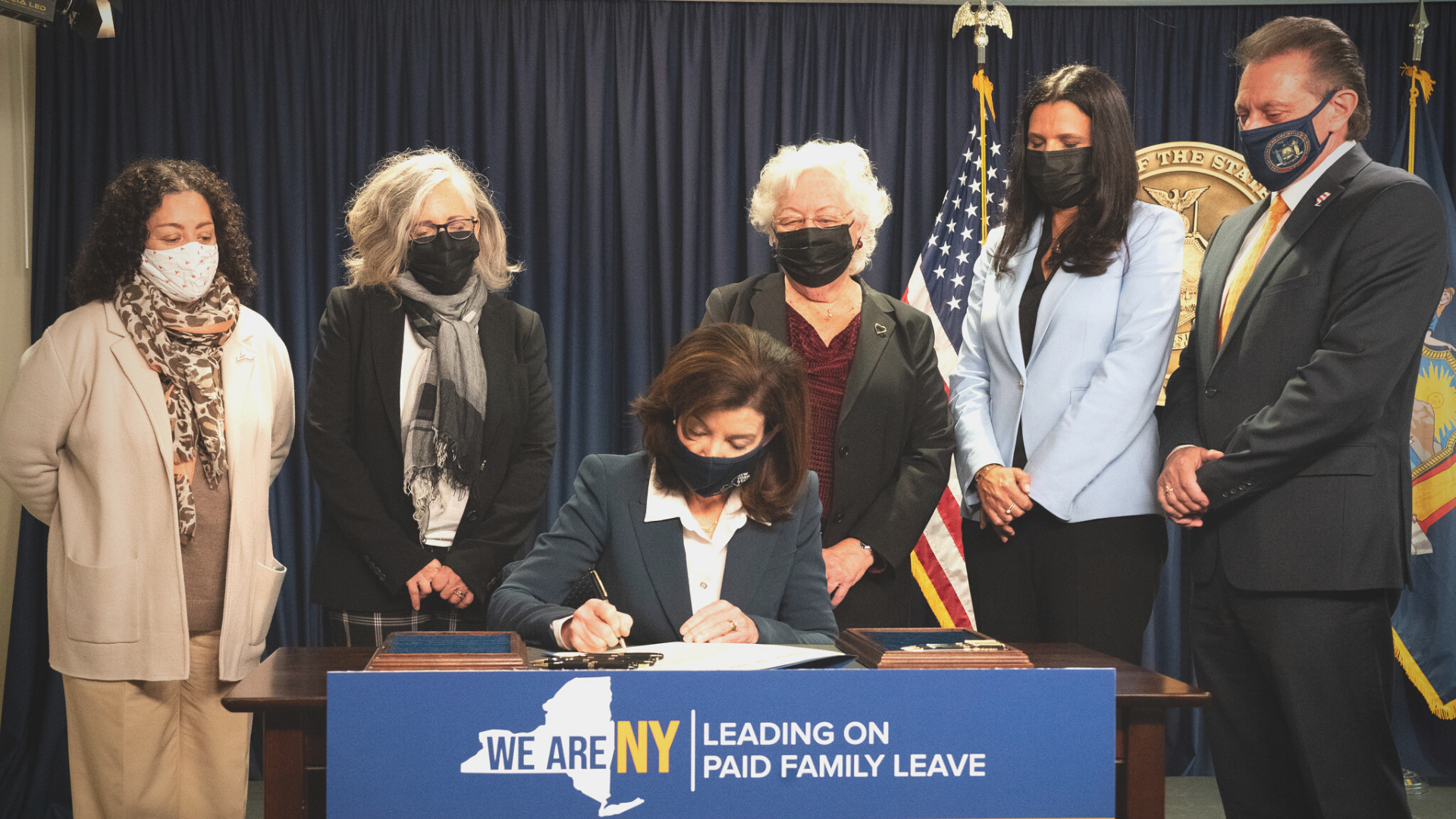 NYS Governor Kathy Hochul signed bill S.2928-A/A.06098-A into law on Monday, November 1, 2021.
"Taking care of your family is a basic human right, no one should have to choose between caring for a loved one and a paycheck," Governor Hochul said. "Fighting to expand paid family leave is personal to me and so many others, and I am proud to work with advocates and legislators to make sure that New Yorkers can now take care of their siblings without fear of losing their jobs or income."
Currently, NYS Paid Family Leave only includes spouses, domestic partners, children and step-children, parents, parents-in-law, grandparents and grandchildren with a serious health condition. This extension expands that list to include biological siblings, adopted siblings, step-siblings and half-siblings. Those siblings can live outside of New York State, and even outside of the country.
The signing comes seemingly in response to a Federal Paid Family Leave program being removed from President Biden's "Build Back Better" plan. During her announcement, she called on Congress to re-introduce the provision.
"We want to make sure New Yorkers benefits from these progressive ideals here. I feel bad the rest of the nation hasn't caught up with us," Gov. Hochul said. "We hope they can find a resolution to this problem in Washington as we speak — New York's paid family leave program took full effect this year, and provides up to 12 weeks of a worker's pay at 67% of their average weekly pay."
Watch Governor Kathy Hochul's full announcement:
Passed in 2016 under former Governor Andrew Cuomo, NYS Paid Family Leave was designed to provide wage replacement to employees for a variety of family and/or medical reasons, including maternity/paternity leave, caring for a close relative with a serious health condition and relieving family pressures when someone is called to active military service.

The program also guarantees that employees are able to return to their job and keep their health insurance, provided they continue to contribute their portion while on Paid Family Leave.
2021 was the final year of a 4-part rollout. Eligible employees are now entitled to a full 12 weeks of paid leave under the law.
"New York State Paid Family Leave has helped thousands of New Yorkers care for their family members since taking effect in 2016, " said New York State Workers' Compensation Board Chair Clarissa M. Rodriguez. "This bill further strengthens New York's nation-leading Paid Family Leave, affording even more hard-working New Yorkers access to job-protected, paid time off so they may provide critical support to a sibling with a serious health condition."
Read the full text of the bill here.
Get The Newsletter
Bi-weekly on Thursdays. We compile HR best practices, labor law updates & other content to help you pay and manage your workforce more effectively.