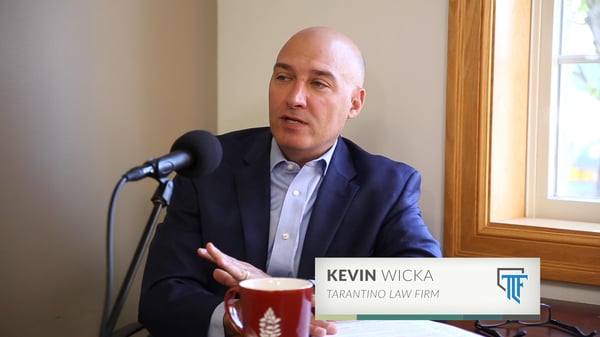 Kevin Wicka from Tarantino Law Firm and our CEO, Austin Fish sat down with CJ Maurer to discuss the new New York State Paid Sick Leave Law that takes effect on September 30, 2020.

Topics Covered:
Broad overview of the new NYS Paid Sick Leave law?

What if an employer's current sick leave/PTO policy already meets the new NYS standards?

What should business owners consider when deciding how best to comply with the new law?

Any recommendations for businesses that are re-categorizing PTO to comply with the new law?

Under the new law, how does unused sick leave carry-over on an annual basis?

What advice do you have for businesses transitioning from anniversary-based to calendar-based sick leave policies?

How important is it that a business keeps its employee handbook up to date?

What advice do you have for other business owners about how to keep an employee handbook up to date?

How can an up-to-date employee handbook protect a business from legal action?

How do you see this new law affecting an employer's ability to provide a robust benefits package?

Any advice for other business owners/CEO's about how to prepare their business for when the new NYS Sick Leave law takes effect? (Sept 30, 2020)

What sort of "abnormal" reasons that employees may give for taking sick leave should employers expect?
Contact Kevin Wicka:Web: tarantinolaw.comEmail: kwicka@tarantinolaw.com
Watch the Full Interview: