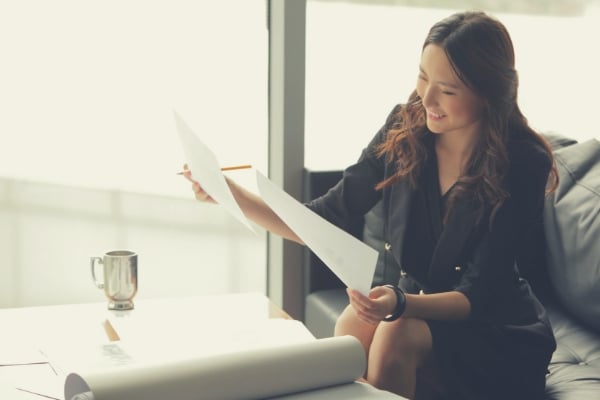 The following article is a guest submission from Gloria Martinez of WomenLed.org.
Women are shattering glass ceilings everywhere. As of 2017, about 47 percent of the US labor force is comprised of women — and that number will keep rising. Over the decades, they have broken down the barriers around them to achieve career opportunities and open doors for generations to come. If you're a woman who is looking to advance at your current job, redirect your career path, or start your own business, these tips will help you move forward in life.
Go Out on Your Own
If you have an entrepreneurial spirit, self-motivation, and a passion to do something not offered at your current place of employment, starting your own business could be the best way forward. You could open that restaurant you've always dreamed about, become a freelance graphic designer, open an online clothing store, or anything else you've always wanted to do. If you have unique ideas and you're willing to work hard, you can achieve anything.
If you're starting your business with little to no capital, look into taking out a small business loan to get the funding you need. There are several different types of loans available, such as an SBA loan, short-term loan, startup loan, equipment loan, and business line of credit.
Look into E-Commerce

One of the fastest-growing business sectors is the e-commerce market. Thanks to the internet, more opportunities are opening up for entrepreneurs who have a unique product and want to sell it while making a living doing it. Dropshipping, in particular, is gaining popularity as a business model because it requires lower costs up front. Also, you don't have to manage inventory or find suppliers like in a traditional model. If you want to enter the e-commerce market, you can succeed with a healthy mixture of exemplary service, quality products, and a clean, appealing, mobile-friendly website that's easy to navigate.
Never Stop Improving
No matter what career path you choose, you want to get better at your work each and every day; becoming stagnant is dangerous for anyone's career. This means attending training sessions and seminars that are relevant to your field, finding a mentor to teach you about a field or department you're interested in, and constantly trying new things that you may be uncomfortable with. In other words: never stop learning and growing. Always look for ways to deepen and broaden your knowledge and skill set.
Make Yourself Indispensable
Another principle that applies to any career is making yourself valuable. Whether it's to the company you work for, your clients, or your customers, you want to be indispensable. Taking the steps to better your knowledge and skills will go a long way in helping you achieve this. However, you also want to offer something that no one else can. It could be going the extra mile in customer service, selling a unique or hard-to-get product, or learning to identify and solve problems your employer is facing. Eventually, your value will become obvious.
Whatever You Do, Own It
Last but not least: however you decide to move forward, go 100 percent. If you find something you're passionate about, motivation will meet you in the middle. Own your vision, your work, and your responsibilities. At the end of the day, it all comes down to doing work that you can genuinely take pride in. Do it well, and enjoy the process.
You can be one of the women who shatters glass ceilings. If you're an entrepreneur at heart, consider starting your own business; the e-commerce market offers many opportunities for people who want to work on their own terms. Whether you're pursuing a promotion at your current employer, changing your career path, or starting your own business, keep learning and improving along the way, and prove your value. Finally, own your career. Then you won't have any regrets as you pursue your dreams.
This article was a guest submission from Gloria Martinez of WomenLed.org.