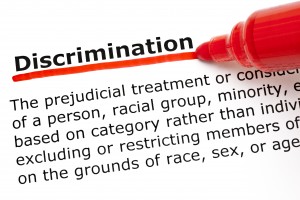 Q: How do you prevent race and color discrimination in hiring?
A: It's been more than 50 years since the Civil Rights Act was passed, yet race and color discrimination still exists in the workplace. Do you find that unbelievable? According to the U.S. Equal Employment Opportunity Commission (EEOC), racial discrimination is the second-most frequently filed claim they deal with.
So, how can you prevent race and color discrimination in your workplace? Start with non-discriminatory hiring. Train your human resources department, all hiring managers and all employees on equal employment opportunity (EEO) laws. Be sure that the top levels of the organization support your implementation of a strong EEO policy.
Remember that there are two federal laws regarding hiring discrimination in addition to various state laws. The most important federal law is Title VII of the Civil Rights Act of 1964, which applies to employers that have at least 15 employees, as well as to state and local governments, employment agencies, labor organizations, and the federal government.
What is race-based discrimination, anyway?
The Civil Rights act is where we got the language about not discriminating based on race, color, religion, sex, or national origin. More specifically, it forbids refusing to hire someone based on his/her:
ancestry
physical characteristics associated with race (skin color, hair, facial features)
race-linked illness
culture, including characteristics linked to race or ethnicity, such as name, cultural dress or grooming practices, accent, or manner of speech
perception as being a member of a particular racial group
association with someone of a particular race, such as discrimination against a Caucasian married to an African American
position as part of a subgroup or race plus another factor, such as African-American female candidates who have preschool-age children while women of other races who have preschool-age children are employed.
Creating a more inclusive environment
Even if you recruit, hire and promote with EEO principles in mind, do a spot check on your workplace's culture. Do you promote an environment of professionalism and respect for personal differences? Do your current employment practices create a disadvantage for people of color, treat them differently, or leave uncorrected the effects of historical discrimination in the company?
You can also monitor compensation practices and performance appraisal systems for patterns of potential discrimination and make sure performance appraisals are based on employees' actual job performance.
Any questions?
Feel free to contact the workplace professionals at Complete Payroll Processing. We stay up to date on employment law so we can offer informed service to our clients.
More on this topic...
Benefits of hiring a diverse workforce