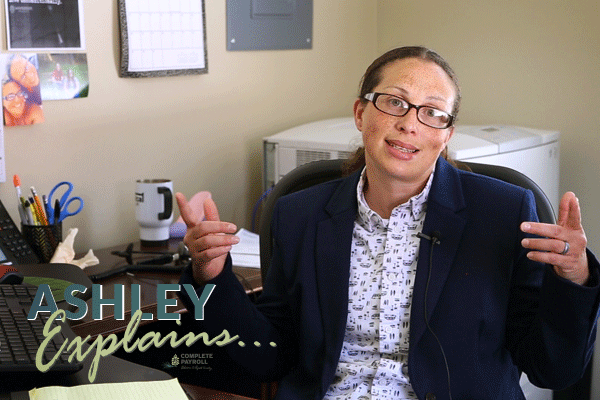 She's Back!

Welcome to the next episode of "Ashley Explains," where our resident tax guru, Ashley Hamilton, lays down the facts about tax!
In this episode, Ashley explains that although the White House initially announce changes to the W-4 to accommodate the Tax Cuts and Jobs Act of 2017, those changes will be pushed back to affect the 2020 W-4. Check out the video below:
NOTE: The information provided in this video is based on 2018 rules and regulations. We will work to update this episode to accommodate changes.
Read the Transcript:
ASHLEY:
I have good news! If you remember, the White House, back in January, announced that there were going to be HUGE changes to the W-4. The W-4 is how you communicate to your employer how you want your withholding to calculate. The changes were to adjust the Tax Cuts and Jobs Act of 2017.
So, deep breath... the 2019 W-4 will essentially be the same as the 2018, save for some very minor adjustments.
And don't worry, we'll definitely do an episode on the new 2020 version of the form as soon as we have more information available about it, so stay tuned.
Got any tax questions you would like Ashley to explain?

Email her at ashleyexplains@completepayroll.com