What are reasonable accommodations for pregnant employees under the EEOC?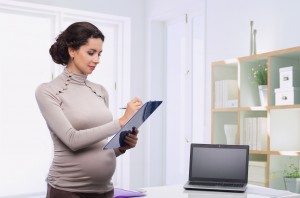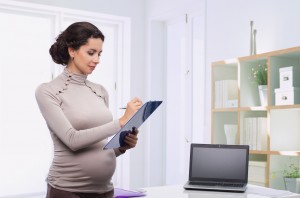 Are you up to date on legal guidelines regarding pregnant employees? Earlier this year, the U.S. Equal Employment Opportunity Commission (EEOC) updated their policies related to pregnancy-based employment discrimination. The biggest change? The EEOC now says that employers have an obligation to provide reasonable accommodations for pregnant employees under the Americans with Disabilities Act.
Why Is The New Policy Controversial?
The new guidelines address the relationship between the Pregnancy Discrimination Act (PDA) and the ADA. The ADA requires employers to provide reasonable accommodations to employees or job applicants with disabilities. Though pregnancy does not currently qualify under the ADA as a disability, the EEOC wants employees to accommodate for pregnant employees in certain circumstances.
For some, the problem with the new guidance is that it directly contradicts the recent decision of a federal appeals court. That case, Young v. United Parcel Service, concerned a pregnant UPS driver who requested light duty after her doctor advised her not to lift more than 10-20 pounds during pregnancy. The court rejected her claim that she was entitled to the same accommodations as employees with on-the-job injuries and those considered disabled under the ADA—but the Supreme Court has now agreed to review this ruling in its next term. If the Supreme Court accepts the EEOC's position when it decides the case, employees with pregnancy-related limitations will have the same right to accommodations as employees who are disabled under the ADA.
What Does This Mean for Employers?
Although the EEOC's guidelines are not truly law, the courts tend to consider them in interpreting pregnancy discrimination lawsuits. So you'll want to review the changes before taking any action against pregnant employees, especially those with pregnancy-related impairments. For example, pregnant employees may suffer from sciatica, gestational diabetes or preeclampsia. If these conditions limit one or more of the employee's major life activities, they would constitute a disability under the ADA. As such, they may require reasonable accommodations.
Review your written employment policies—include those that deal with anti-discrimination, benefits, leave of absence, light duty, and accommodation—to ensure that you are treating your pregnant workers appropriately. And keep an eye on a legislative initiative called the Pregnant Workers Fairness Act, which is pending before Congress. It also seeks to amend the PDA to require employers to grant reasonable accommodations for pregnant workers.
At Complete Payroll, we are well-versed in the laws pertaining to payroll, HR and employee benefits. We'd be happy to offer you assistance in these areas, so call us anytime.
Get The Newsletter
Bi-weekly on Thursdays. We compile HR best practices, labor law updates & other content to help you pay and manage your workforce more effectively.