Setting a Timeline for Hiring Your First Employee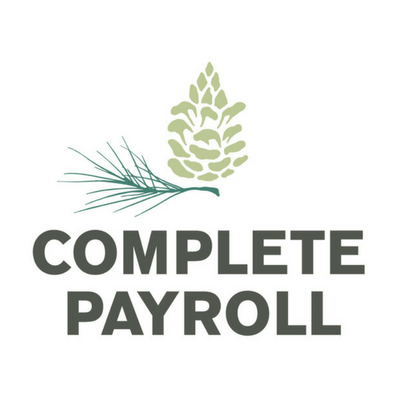 Written by Complete Payroll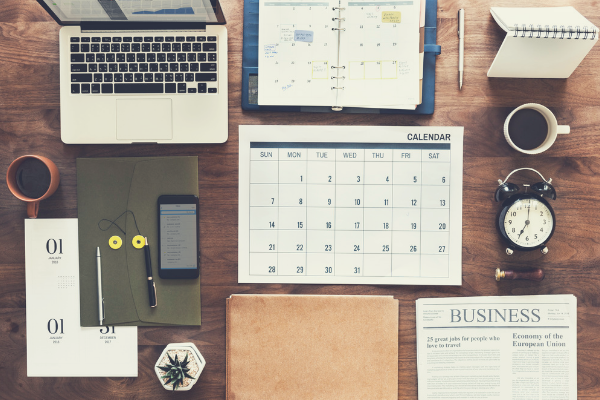 "How long is this going to take?"
It's a question that we often hear from business owners who are about to hire their first employee. There are so many things that need to be done and so many decisions to be made. People want to know how long it will take from start to finish. At Complete Payroll, we are payroll experts. We have spent the last twenty-six years helping thousands of employers all over the country hire and onboard millions of employees. We understand that even though the building blocks of hiring are the same from company to company, the experience is never exactly the same. The unique circumstances of your company, your industry, your location, and the current hiring climate all play a role in what the timeline looks like for you.
One of our first pieces of advice regarding hiring is to avoid basing your expectations on anybody else's experience. You have likely heard stories from two extremes: companies who have been able to hire someone almost immediately vs. companies who have gone months without finalizing their first hire.
We would caution you not to expect to get everything done within a few days but also not to worry too much about it taking forever. Let's go over the hiring timeline that most small business owners experience, and then we can address what to do if the process stalls or you find yourself in a time crunch.
Finding, Interviewing and Hiring the Right Candidate
Before you can hire the right candidate, you have to get the right applicants. Today's job seekers are at an advantage because unemployment has declined since the pandemic. That means that there are more positions available than candidates, and therefore, candidates have the upper hand in the job search.
When looking for candidates, you need to ensure that the people with the most potential and applicable experiences hear about the job. Your job search will likely include a number of different strategies, including job posting websites, word of mouth, social media, and potentially working with a recruiter or hiring professional.
What will make this go faster?
Have a good job description that anticipates many of the questions you'll be asked.
Weed out non-viable candidates by being really specific with your minimum requirements. People will still apply without these minimum requirements, but you can rule them out easily.
Respond to inquiries quickly.
Consider using an applicant tracking system, especially if you plan to hire for several positions.
Be prepared to offer a job offer soon after the interview process, as candidates often have multiple employment options and won't wait around to hear from you.
As for how long this takes, that depends on where you are operating, whether the position is in-person or virtual, and whether your industry is currently experiencing a lot of growth. However, here are some averages and statistics that will help you anticipate the amount of time you can expect to spend on the hiring process:
Glassdoor's research shows that the average time to hire an employee in the United States is 25.2 days.
Popular job posting websites allow you to buy 30 or 60-day ads, which gives you a good idea of how long most companies take to hire.
Some industries are faster than others. LinkedIn reports the industries that worked through the hiring process the fastest were construction, retail, healthcare, and warehouse services. The slowest industries were financial services, health services, and government positions.
Filing All the Required Paperwork
There is a lot of paperwork associated with hiring new employees. Unless you work with a hiring company, it will be your responsibility to track down all that paperwork. Some of the things you need to be aware of include:
File for a Federal Employer Identification Number (FEIN) through the IRS website. Applying online will be the fastest way to take care of this, as you will get your EIN immediately. If you apply via fax, you will get a faxed reply within a week, although omitting a return fax number will lead to you instead being mailed your EIN within two weeks. Applying by mail is the slowest way to request an EIN, as it takes up to four weeks to be processed via mail.
You may also need to sign up for a separate state EIN.
Be prepared to have your new employee fill out all the required tax forms, including their W-4 (withholdings) and I-9 (worker eligibility).
What If You Need to Hurry?
If you need to hire someone quickly, you may want to contract with professional hiring support services, such as what we offer here at Complete Payroll. We can give you peace of mind to know that every form is taken care of and you're not missing anything that might lead to penalties or fines. We can also help alleviate the headache of doing all the research yourself, saving you even more time.
For more information about the whole process, check out our informative guide to the basics of hiring your first employee.
Get The Newsletter
Bi-weekly on Thursdays. We compile HR best practices, labor law updates & other content to help you pay and manage your workforce more effectively.