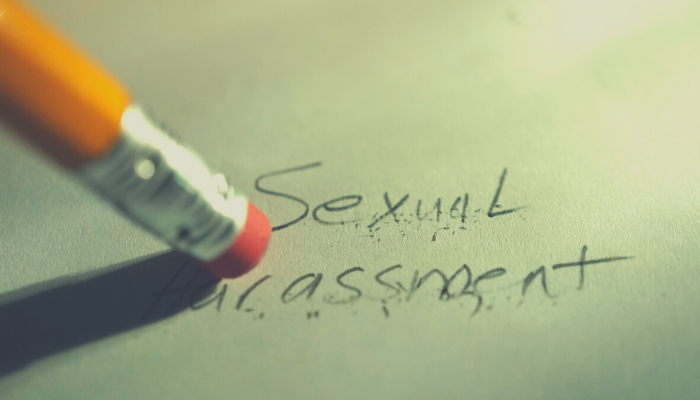 In late 2017, a harsh light was shone on the problem of sexual harassment by people in power with the widespread allegations against Hollywood producer Harvey Weinstein. The aftermath was more women and men stepping forward to make their own allegations of harassment at the hands of powerful people. With that, the "#MeToo" movement was born.
One of the results of this international social justice movement was leaders in government and in companies taking a hard look at their existing sexual harassment laws and policies. Several states, including New York State, went so far as to adopt statewide mandates on what should be included in this policy and how and when the company workforce should be trained.
Below, we outline some of the things you must know in order to make sure you are compliant with New York State's laws and regulations when it comes to sexual harassment and other forms of workplace harassment.
The Law
Beginning in October 2018, all New York State employers were required to adopt sexual harassment prevention policies and require annual anti-harassment training for all employees.
The law requires that employers either adopt a provided model policy or goes through the proper process of ensuring the policy they have in place either meets or exceeds the requirements of the model.
Requirements for the policy include:
Providing examples of prohibited conduct that would constitute unlawful sexual harassment.
Including a complaint form.
Informing employees of their rights of redress and all available forums for adjudicating sexual harassment complaints administratively and judicially.
Clearly stating that retaliation against individuals who complain of sexual harassment or who testify or assist in any investigation or proceeding involving sexual harassment is unlawful.
To ensure employee compliance with the company's adopted policy, employers are required to provide all employees either a written or electronic copy of the policy. A signed acknowledgment of receipt is not required, but to protect your interests as an employer, it is highly encouraged.
Required Training Regulations
A major component of New York State's laws concerning sexual harassment in the workplace is the requirement of employers to provide timely, regular and thorough anti-harassment training for all employees—full time, part time, temporary and seasonal alike.
New hires must be trained within a reasonable period after their start date, and all employers are required to attend training on a yearly basis. While there is not a minimum requirement for how long the training should be, the training must either meet or exceed the state's provided model.
According to state law, the training must:
Be interactive.
Include examples of conduct that would constitute unlawful sexual harassment.
Include information concerning the federal and state statutory provisions concerning sexual harassment and remedies available to victims of sexual harassment.
Include information concerning employees' rights of redress and all available forums for adjudicating complaints.
Include information addressing conduct by supervisors.
Many of these requirements might mean that companies don't have someone on staff with the level of expertise needed to deliver comprehensive, interactive training. Some companies may want to look into the possibility of bringing in a third party to provide engaging training that covers all the required bases.
While all workplace policies are important to review on a regular basis, the laws surrounding sexual harassment in the workplace and the training that employers must provide is absolutely essential to make sure you are protected from liability if there is a complaint made against an employee. Laws and regulations can change; make sure your policies are always changing with them.
If you need to review your current sexual harassment policy, Complete Payroll can guide you through the process to make sure you are including all requirements. Visit our webpage, "New York Sexual Harassment Prevention Policy and Training—The Employer's Guide to Compliance."
If you're looking for one-on-one help in creating a policy or revising your current policy, Complete Payroll can help there too. Contact one of our team members to discuss how we can help ensure your compliance in New York State.